This is 22-year-old Adekunle Jelugbo and his mom, Mary "Bimbola" Jelugbo, who lives in Corona, California. Adekunle is currently a full-time student at San Jose State University and occasionally models on the side.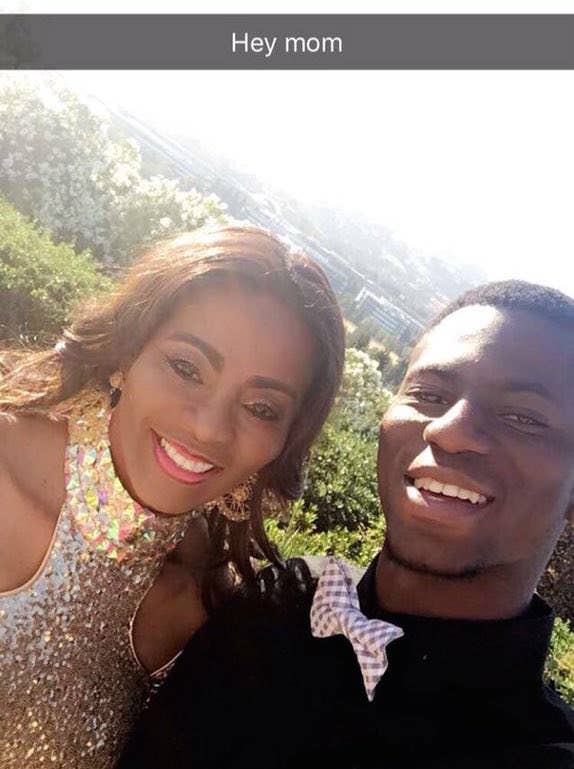 Adekunle's friends will often help him style and conceive of a unique concept for a photo or a shoot that he'll then share on Instagram.
Last week, he and a friend captured a photo of Adekunle with his hand shadowed on his face during the "golden hour" of sunlight on campus. He was especially proud of this one, so he texted the photo to his mom.
Mary liked the photo, of course. However, she was confused, and suggested the novel idea of her son taking another photo without the shadow blocking his facial features. "Mom this is art," Adekunle responded.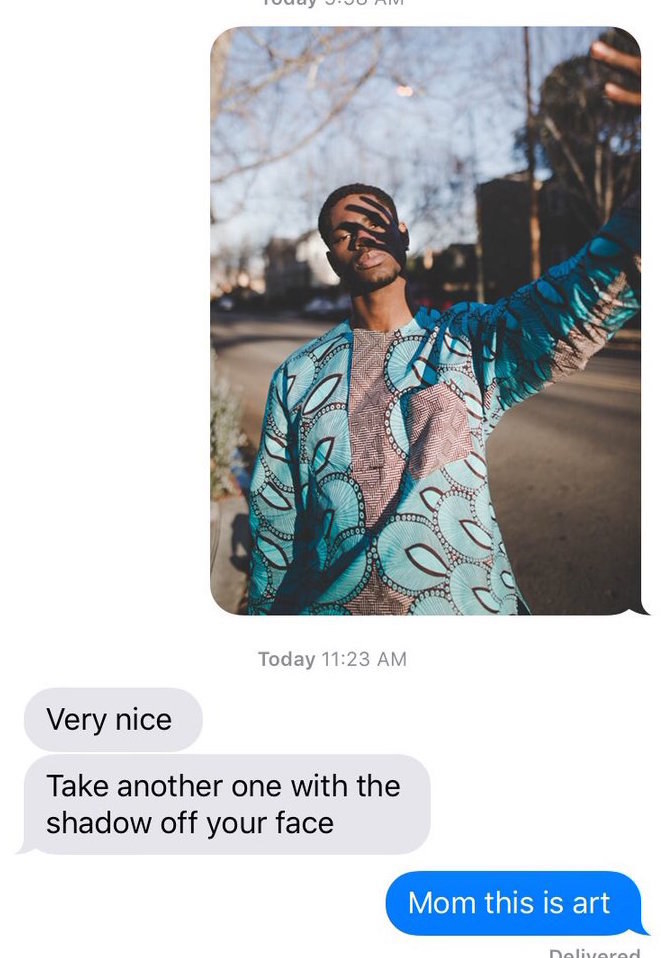 Adekunle said his mom is very supportive of everything he does, but simply does not get everything he does. For one, she doesn't understand the concept of a "crop-top hoodie," he explained.
(TBH I'm with you on this one, Mary. All the cold air will come right up in there! What's the point?! 😋)
But Adekunle said Mary is learning, and slowly picking up on a new era of photos and self-expression on social media. He added, "She's more understanding than anything, and just wants to see me shine in the best light," — figuratively and literally, we presume.