Madi Kohn is a 20-year-old Arizona State University student. She told BuzzFeed News she has received a disappointingly large number of unsolicited dick pics from strangers — not unlike a lot of women on the internet.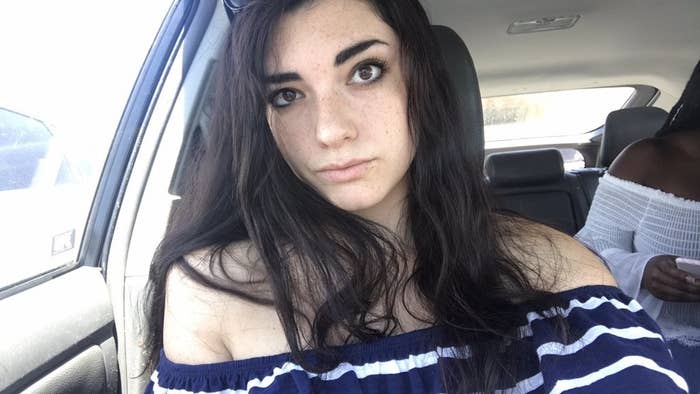 "I'm not the first person to receive things like that and it's not been the first time," she said.
"I'm just tired of people in general thinking they can send things like that without repercussions, and they think it's OK."
To address her frustrations, she wrote a disclaimer on her Tinder bio for men who may be thinking of sending her pictures of their penises: "If you send me dick pics I will send them to your mom," she wrote.
Kohn said a lot of men on Tinder joked about this line with her through messages: "[They] would think it was funny."
But last week one man (whom she did not actually match with on Tinder) took to her Instagram page and sent her several sexually explicit DMs, including (yes) a dick pic. "He had messaged me several times before that," Kohn said. "I never replied."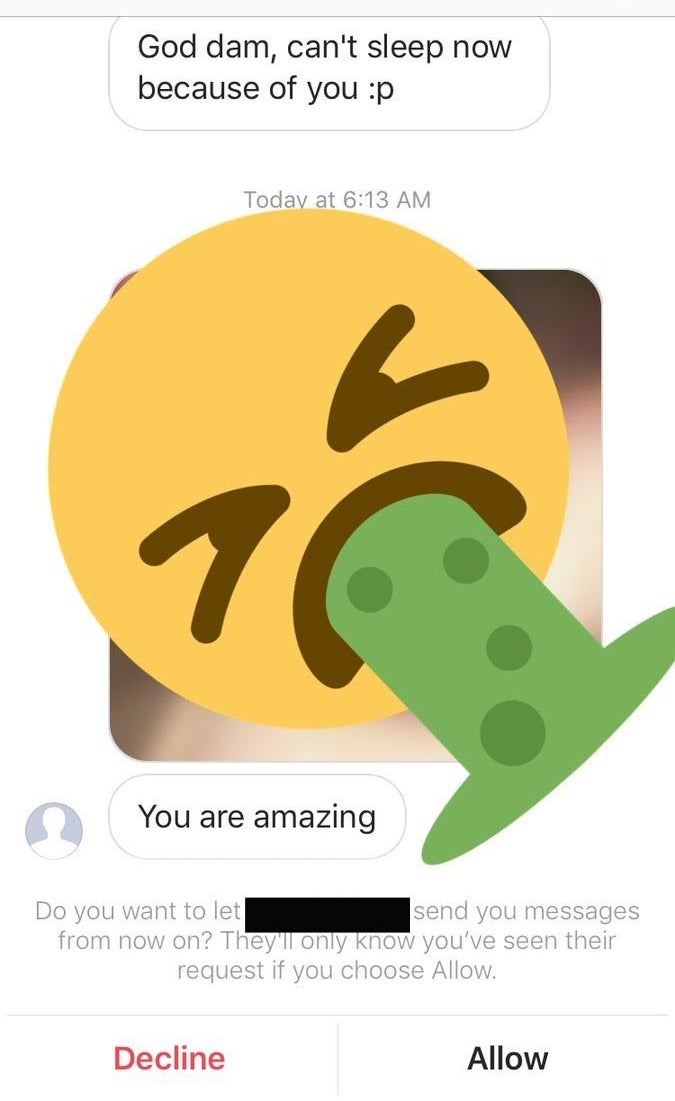 Kohn said she thinks the user must have found her Instagram account via Tinder, as she'd included the link in her Tinder bio. She says that Tinder was the only place she had shared her Instagram account publicly at the time.
"He was sending kind of creepy and kind of gross and annoying things to me," she explained. "He finally sent me his lovely dick picture — he sent it to me at 6 a.m. in the morning."
Kohn said she saw the direct message while she was at work, and "got so heated." She then thought, "I'm going to live up to my Tinder bio." So she went on the user's page and noticed a full name in his bio. (The user has since changed his account name and removed his last name from the bio.)
She said she then searched for this name on Facebook, and one result seemed to logically match up.
Kohn said there were only a few profiles with his full name, and only one in Arizona (and in a city that was next to hers).
"Because Tinder has a distance range, and based on his location, I thought this has to be guy," she said. "He had his family listed, too."
Kohn said she had done enough "stalking" to determine one of the family members linked was "without a doubt his mom."
Staying true to her word, Kohn proceeded to send a message to the woman she believed to be the guy's mother. She included a screenshot of the user's dick pic, along with a message asking her speak to her son about this behavior. "I tried to be civil when I wrote the message to the mom," she said.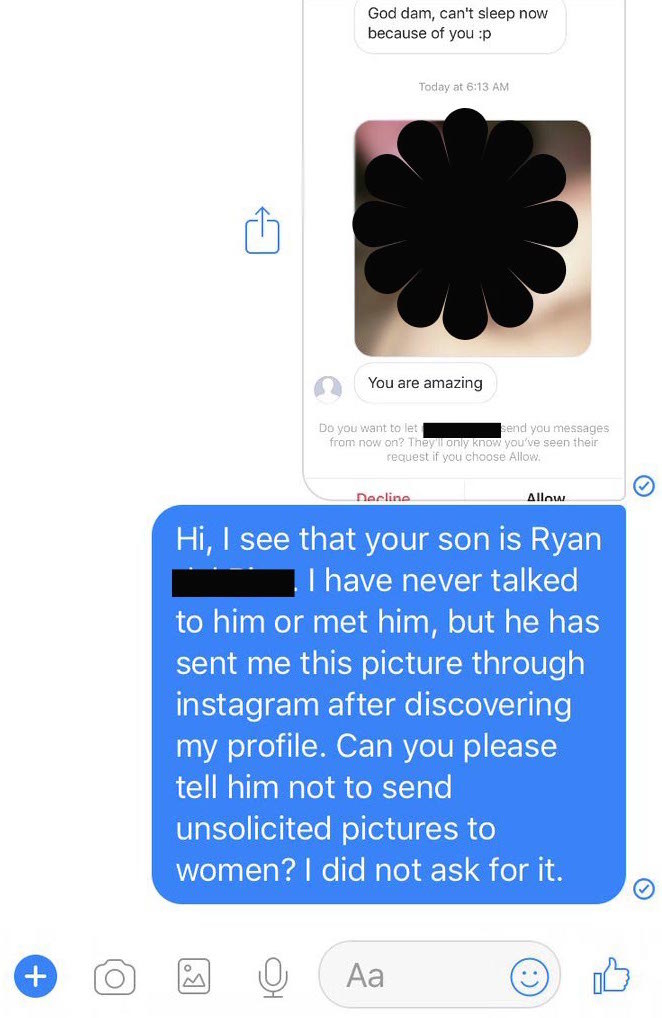 Kohn said her intent was to have his mom speak to her son about it.
According to Kohn, she actually heard back about a day later. The woman apologized both in Spanish and English, writing that she thought her son is typically a good guy, but that she'll speak with him about this.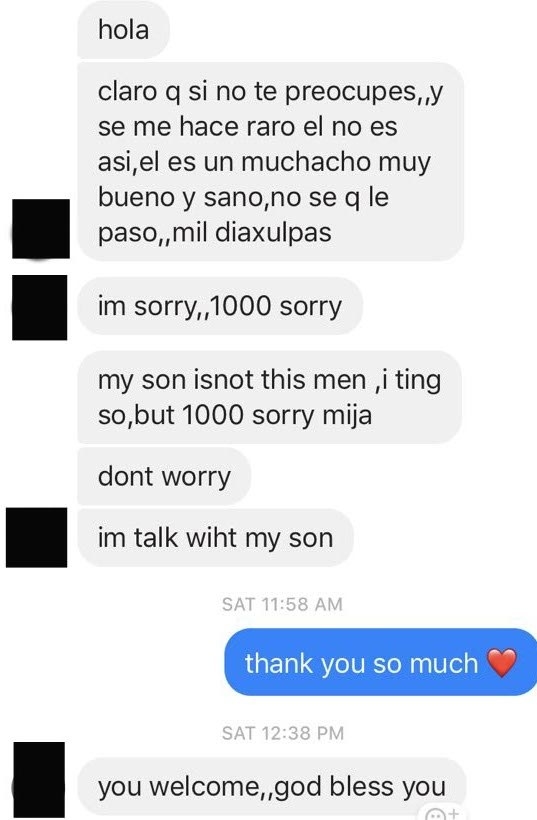 Kohn said she was surprised not only to hear back, but also that the response she got was very receptive and kind.
"She took it pretty well," Kohn said. "She wasn't turning around and attacking me. It was super nice."
Soon afterward, the Instagram user who sent the dick pic changed his username and removed his last name from the bio.

Contacted by BuzzFeed News on Facebook, the man criticized Kohn for sharing pics that she claimed to be of him without her being able to "prove it."
"I will say this. If that was 'me' what she did was illegal. You can't share those types of 'private' pics without consent," he wrote. "I am not sure if you are aware of that.
"My mom, my sister, other family members, my friends — no one cared," he wrote. "I think the fact that no one cared pushed her of [sic] the edge to try to make a big deal out of this.
"My mom knows very little English so I don't know if she understood what was going on," he wrote. "She was just surprised by the picture she was sent from her. She apologized the best she could because she did not know what was going. She called me and just told me about it."
The man said he would not press charges against Kohn "as long as she leaves me and my family alone."
Kohn believes that until this point her Tinder bio had deterred some guys from sending her unwanted photos of their genitalia. "But I'm still surprised some guys are testing it and pushing it to the limit," she said. She hopes this can officially show men that she, and other women, are serious about this issue.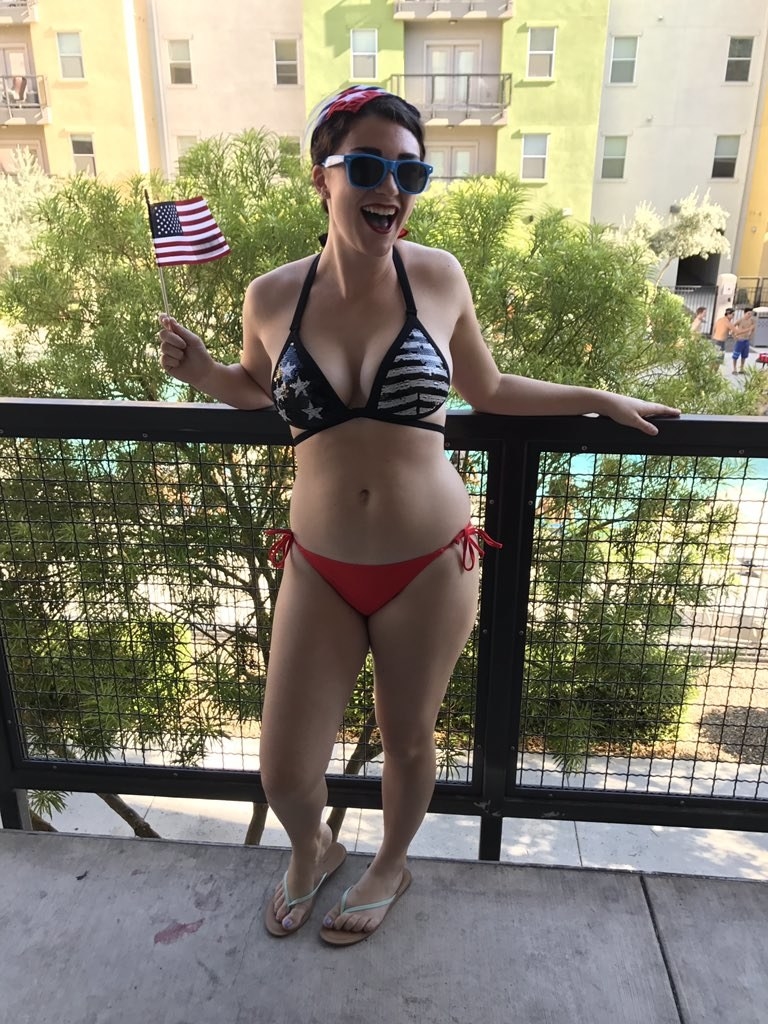 Although who knows — there may always be one.
UPDATE
This story has been updated to include the man's comments.