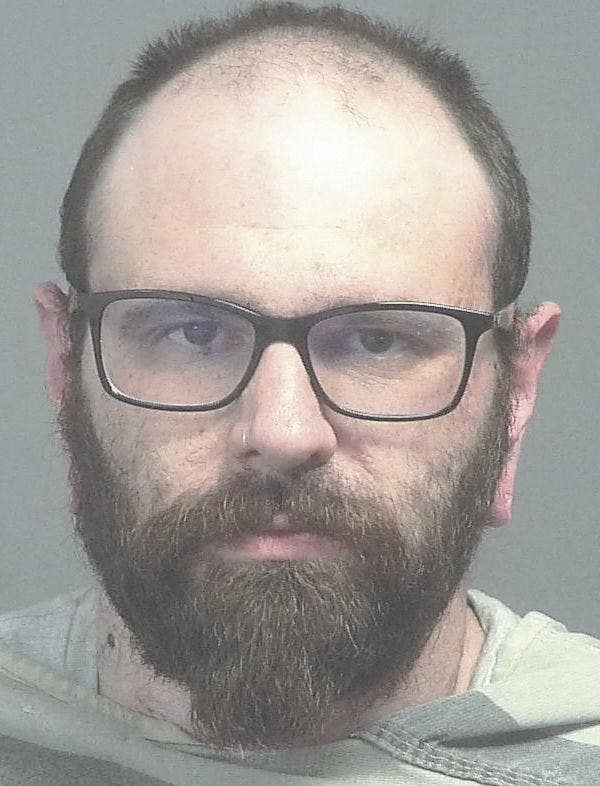 A 31-year-old man from Maryville, Tennessee, is facing a felony charge after police were notified of a video circulating on Facebook purporting to show him placing his testicles on a food order that was being delivered by a friend.
The act was supposedly in retaliation for an 89-cent tip.
According to the incident report obtained by BuzzFeed News, Howard "Matt" Webb was arrested Friday after police were notified of the video that was originally posted in January. The video has since been removed.
The video was allegedly filmed and posted by Chaneese Booker, a former contracted driver for the food delivery company Dinner Delivered. Webb was accompanying Booker while she was out making the delivery in question.
Aliyah Wilson, the general manager for Dinner Delivered, told BuzzFeed News a third party contacted the company with the video, saying, "your driver is doing this." Wilson then alerted the Maryville Police Department.
In the video, which was reuploaded by a Facebook user named April Hannah, Webb is seen putting an open container of salsa to his testicles as Booker is filming and laughing in the background.
"This is what you get when you give an 89-cent tip for an almost 30-minute drive," Booker is heard saying.
"Oh, it feels good on my balls," Webb adds.
When reached, Wilson confirmed the incident and told BuzzFeed News that Dinner Delivered took the matter "seriously." She said she immediately terminated the contract with Booker.
However, in an initial phone interview, she attempted to downplay the severity of the act, repeatedly calling it a "joke" and claiming Webb's testicles never actually touched the salsa.
"The video doesn't show anything...it doesn't show his testicles," said Wilson. "It was a joke [and] the people filming it jokingly [said] they were doing this."
BuzzFeed News has reached back out to the Maryville Police Department, which is actively investigating the case, about her claim.
Wilson told BuzzFeed News the company takes "customer service and safety seriously" and it "never had a problem like this in the past."
"The man who has been arrested has no affiliation with Dinner Delivered. The driver who was involved in the scenario has been let go," she said.
Hannah, the Facebook user who recirculated the video of Webb committing what she called "a nasty act," wrote that she "called and reported it to her employer and they are doing nothing about this."
According to police, she is a mutual acquaintance of both Webb and Booker. BuzzFeed News has reached out to Hannah.
The Maryville Police Department has charged Webb with "adulterated food/liquid/drugs," and set his bond at $45,000.
According to the Daily Times, Webb is being held in Blount County Jail, and if convicted, he could face a possible sentence of 3 to 15 years in prison.
Maryville Police confirmed that the investigation is ongoing.