This is Spelman College sophomore Jhalia Harris, and her then-pregnant mom, Drina Adams. Adams recently gave birth to Harris' baby brother, Giovani (😍).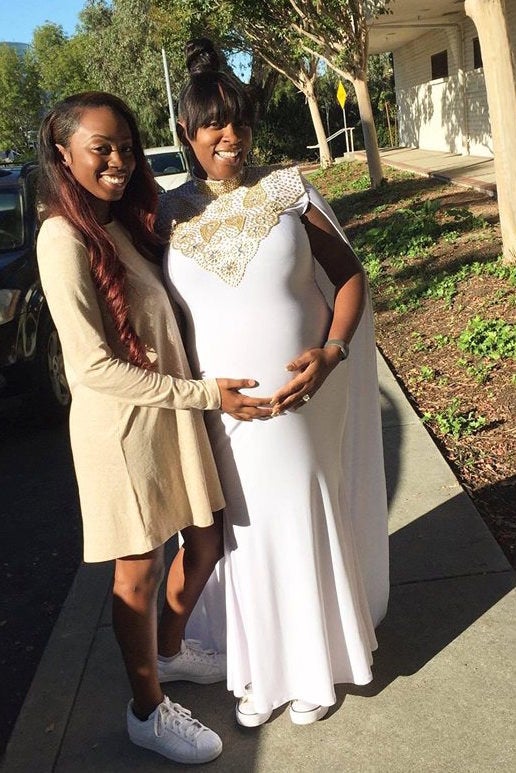 Harris told BuzzFeed News before giving birth to Giovani in December, her mom decided to do an underwater maternity photo shoot "in order to get over her childhood fear of water after almost drowning," she explained.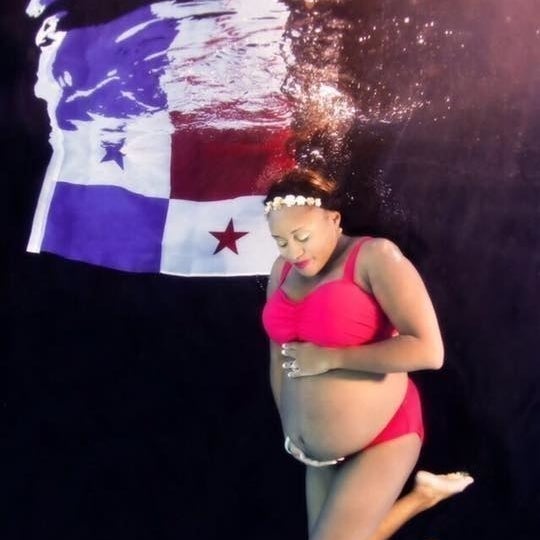 And it just so happened that a little over a month later, one Beyoncé Giselle Knowles-Carter also released underwater pregnancy photos via her website. (HMMMM.) Harris said when Beyoncé's photos came out on Thursday, she immediately got a text from her mom.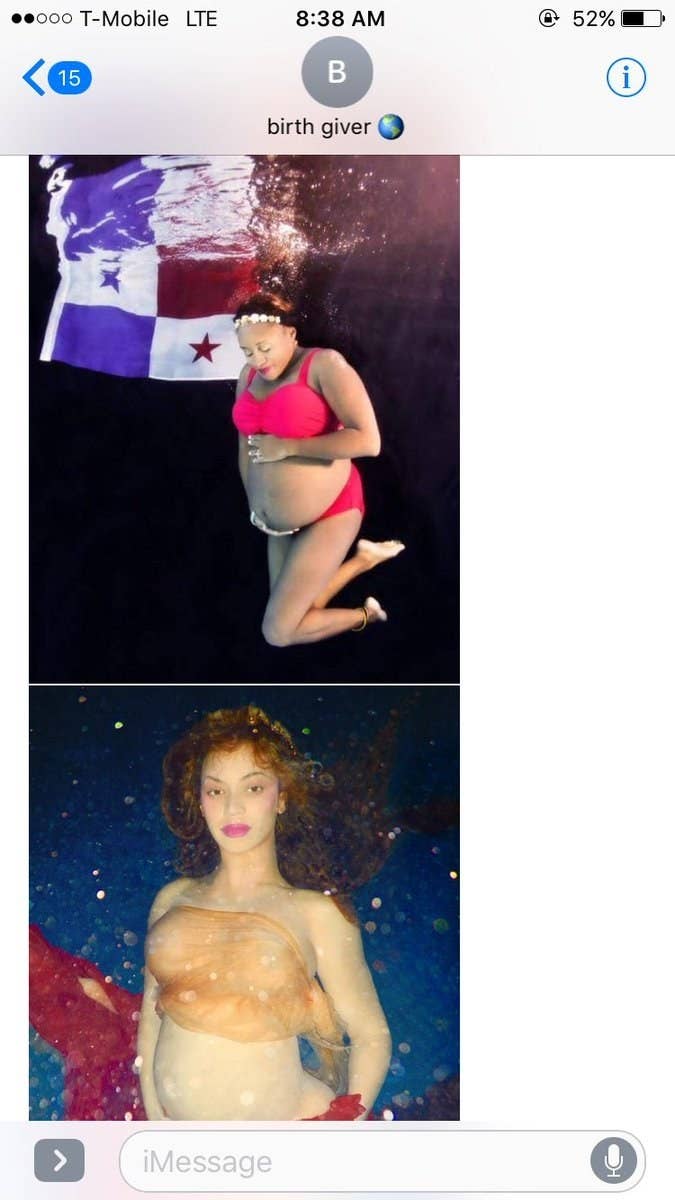 Adams was hilariously quick to get it on record for her daughter that she did this first — and better, she said defiantly. She also added, addressing the Queen directly, "Catch up Bey."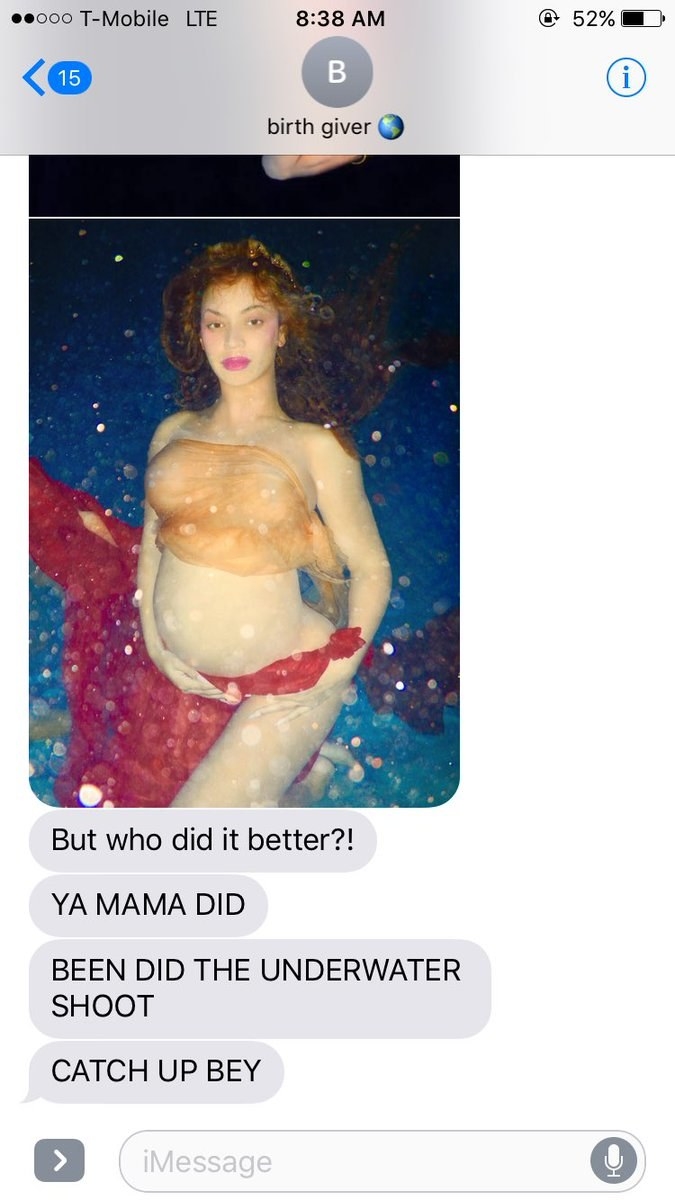 Harris, however, had no idea that a her mom's photos and remarks would get so much love when she shared it on Twitter. In one day it's been retweeted over 21,000 times.
People are not only enamored with Adams' pregnancy photos, they are giving her credit where credit is due.
Someone has even made the bold claim that mom's photos are better.
Adams, at the very least, has made some new fans.
The Panamanian flag hanging in the background of her photo had a lot of people — Panamanian or not — really hyped.
While Harris is loving these comments, she wants to clarify that her mom is not Panamanian — her husband is. The photos were actually taken in California.
But people are just floored by mama Adams' boldness all around.