This is 18-year-old Andrew Edgerton, and his dad, Glenn. They live in Flagstaff in northern Arizona.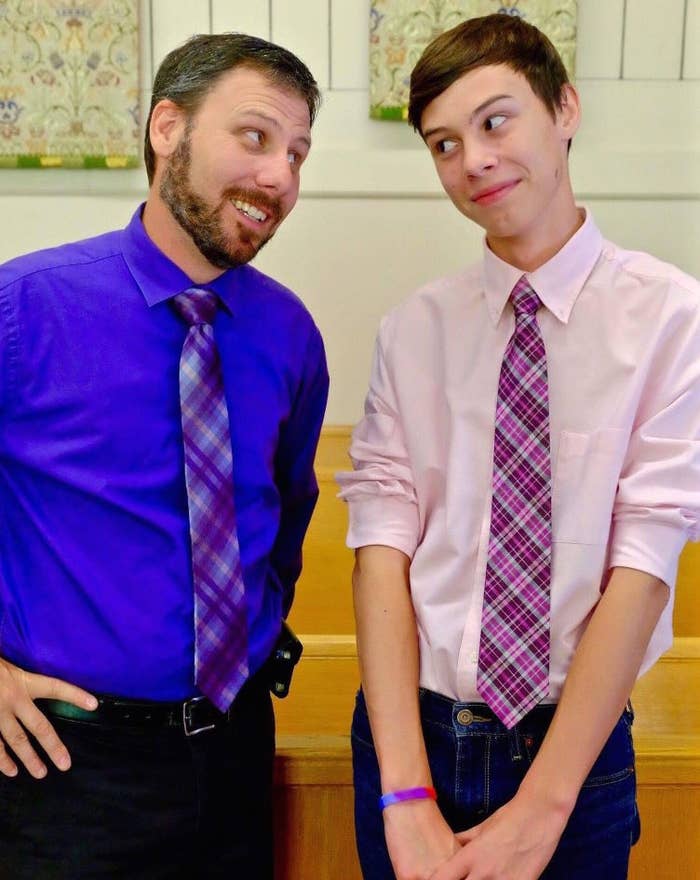 Andrew launched his own YouTube channel about a year and half ago and he's been casually experimenting with creating and sharing various makeup videos since.
Last week, he was in the middle of filming his newest tutorial — a Pride Month–inspired look — when his dad walked by his room and caught a glimpse of Andrew's artfully blended eyeshadow.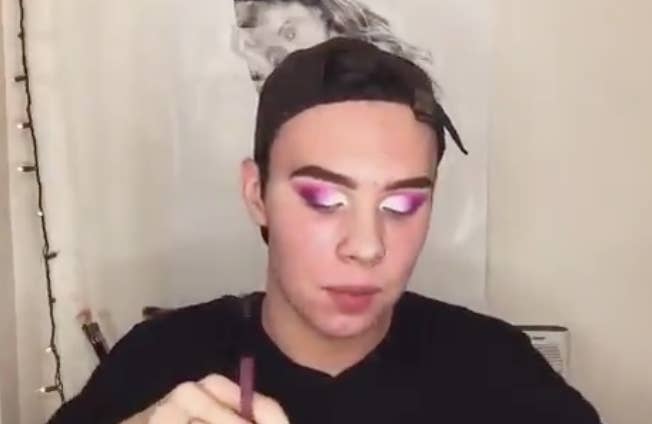 Andrew's camera recorded his dad interjecting the tutorial with a visceral reaction and compliment. "That looks so freaking awesome," Glenn heard saying in the background. Andrew, caught off guard, was blushing and giggling. "Thank you," he tells his dad.
People, who have collectively reshared the moment over 75,000 times now, were instantly touched by it.
"This is the dose of faith in humanity that I needed today."
"It's so important for parents of children in the LGBTQ community to receive support at home," said Andrew, and why he chose to share the candid, private moment between him and his dad.
Glenn told BuzzFeed News he has high hopes for his son's ambitions: "I think his endeavor to work within the makeup industry is awesome and I am just trying to be as supportive as I can."