An influencer and former Love Island cast member is being trolled for responding "No I'm 23 ✌️" to being asked if she was vaccinated.
While people thought it was a hilarious and problematic response to the question, it appears Lucie Rose Donlan is based in the UK, where those in her age group are not yet eligible for the COVID vaccine.
Donlan, who appeared on Season 5 of Love Island and currently has 1.7 million followers on Instagram, seems to have become the subject of a strange context collapse on social media, fueled by inane trolling and COVID anxieties.
This whole thing started on Monday after a fan asked Donlan, via Instagram's question feature: "Are you vaccinated?" Donlan wrote: "No I'm 23 ✌️."
Soon, "No I'm 23" started to become a meme, because many people mistakenly assumed Donlan was saying she's choosing not to get vaccinated because she's 23 years old.
After her response was screenshotted and went viral, people online began commenting "No I'm 23" randomly. "I'm gonna answer every question with 'no i'm 23,'" one person tweeted.
Donlan's unrelated Instagram posts are now being flooded with comments about the confusion.
"Hi!!! I'm also 23 whats up," one user wrote.
A representative for Donlan declined to comment on the meme.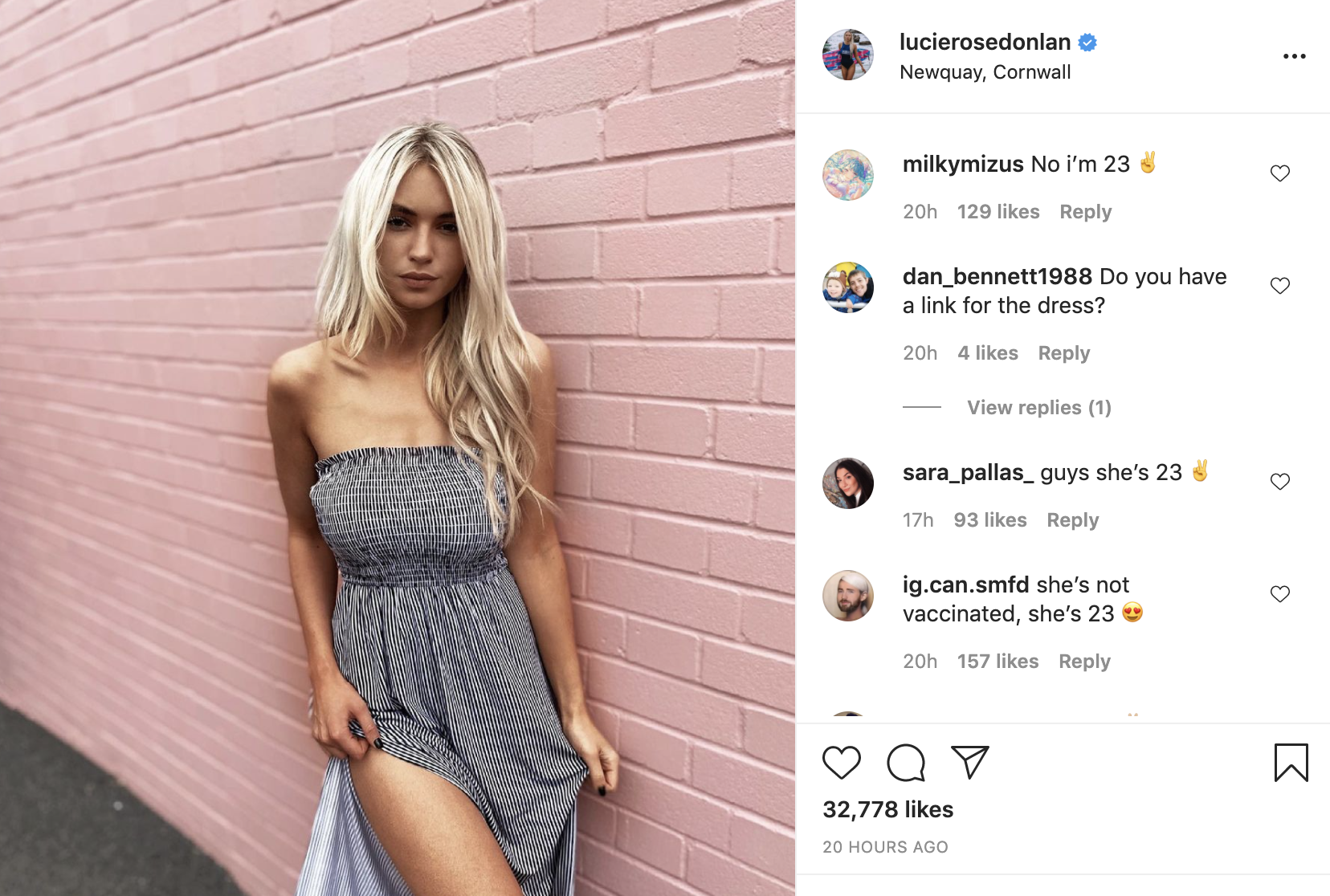 The mass misunderstanding is funny to some, but others are pointing out how frustrated they feel that this has been blown out of proportion because important context was missed.
Others are noting that the mobbed reactions to her are just proving how self-centered Americans are.
The drama and resulting meme aren't Donlan's first brush with controversy.
Earlier this year, her Love Island castmate Yewande Biala spoke out about feeling invalidated as a Black woman because Donlan had repeatedly mispronounced her name on the show and had been dismissive about being corrected.
"I corrected her multiple times, I didn't mind, because you are going to get it right," Biala wrote in a statement from January about Donlan.
In an interview with the Daily Mail, Donlan claimed her mispronunciation had been an "accident" and begged fans of the show to "move on."