The newest-now-suddenly-turned-former White House communications director Anthony "The Mooch" Scaramucci has officially been ousted after just 10 days on the job. The news was met with a lot of screaming, cackling, and downright shock from folks online.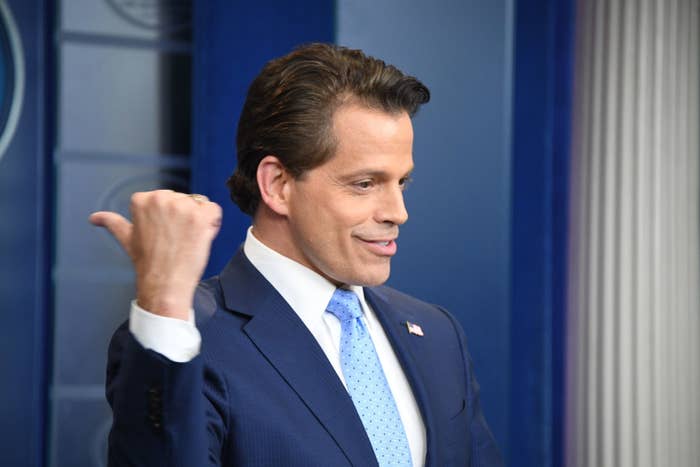 People were having a hard time grasping just how brief Scaramucci's career as communications director was...until some offered to put it in context.
Here were all the things that people claimed had a longer life than The Mooch's tenure.
A kernel of popcorn stuck in one's teeth.
T-shirts that have gone without washing.
Tinder hookups.
Instant replay reviews in sports.
Kim Kardashian West's marriage to Kris Humphries.
(The infamous celebrity marriage lasted seven times longer, in fact.)
Sunburns (that, according to this person, were less painful).
Menstrual cycles.
Milk.
Leftovers, that this person has then apparently ingested.
And every single Phish song.
Game Of Thrones characters.
Ed Sheeran's characters arc on Game Of Thrones.
Being on hold with customer service.
Some BBQ recipes.
Pregnancy scares.
The United States' ninth president, who only served for one month (aka, a term of "three Scaramuccis").
This person's son's cold.
This person, who said she fell asleep in the stockroom of her job while high on Vicodin.
This person, who said he worked as a door-to-door canvasser and had been called racial slurs on the job.
And zits.
RIP The Mooch, and every potential Saturday Night Live sketch, forever.