Judd Apatow Calls Out Canadian Theaters For Not Canceling Bill Cosby Appearances
"Do people still find him delightful after 30 accusers?" the director wrote on Twitter.
Judd Apatow slammed two venues in Ontario for going ahead with scheduled Bill Cosby performances, taking to Twitter on Friday and over the weekend to express his anger.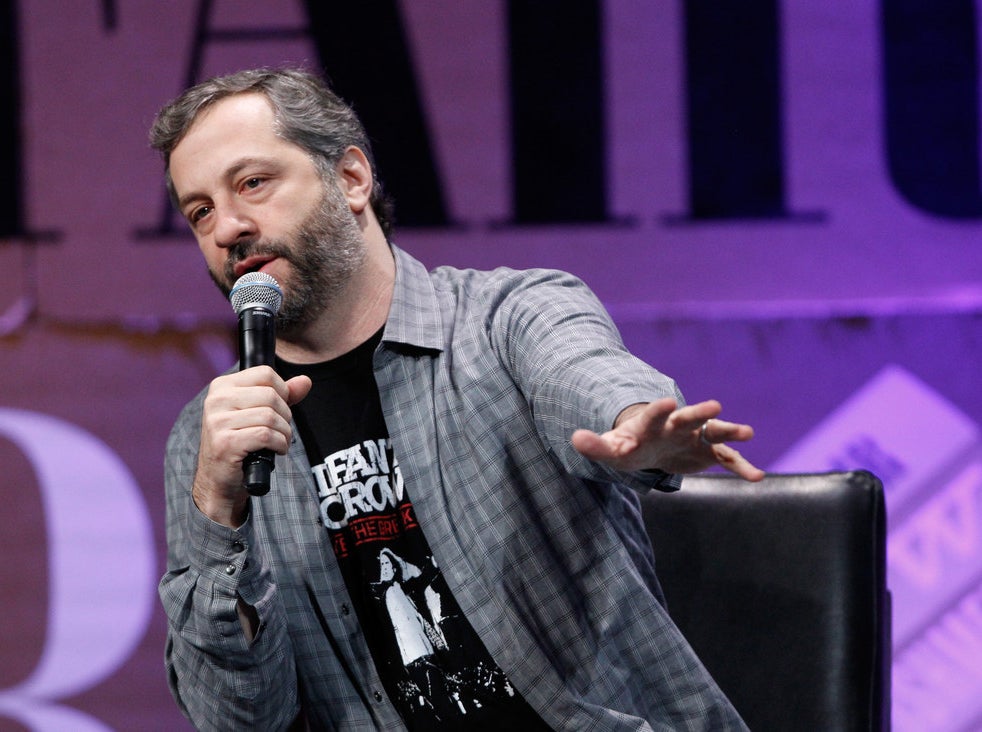 On Friday — which was Boxing Day in Canada — after the theaters tweeted innocuous holiday greetings, the famed director called out both accounts about their decisions to keep Cosby on the bill.
And Apatow responded to both with anger.
Several supporters on Twitter tried to quiet his attacks, but Apatow sharply fired back.
The back-and-forth continued into the weekend.
A week prior, the Abused Women's Centre in London called for a boycott of Cosby's performances in that town.
Other regional organizations in Ontario have also encouraged similar gestures in protest.
In a blog published in November, The Kitchener venue explained why — due to financial circumstances — it did not cancel Cosby's appearance:
Commercial rental shows at The Centre are crucial for the venue to earn sufficient funds to operate. This show was contracted over a year ago with tickets on sale for a number of months. While we may personally share concerns raised by the community, if The Centre forces a cancellation of this rental show it isn't simply a situation of giving back the rent.

As a result of breaking our contract for this show, The Centre would need to pay any guarantee fee contracted to Mr. Cosby and compensate the promoter for any losses from box office and show expenses. The Centre would also need to refund patrons as the promoter would not be responsible for bearing these costs in this scenario.

For these reasons we will continue to discuss options with the promoter, sharing the community concerns with them.
While Apatow acknowledged the theaters' situations, he stood firm in his belief that the comedian should not take stage.
Apatow's representive did not immediately respond to a request from BuzzFeed News for further comment.