This is Jordan, 29, and TyAnna, 25, from Westfield, New Jersey. They've been married since March, but had been together for more than three years prior.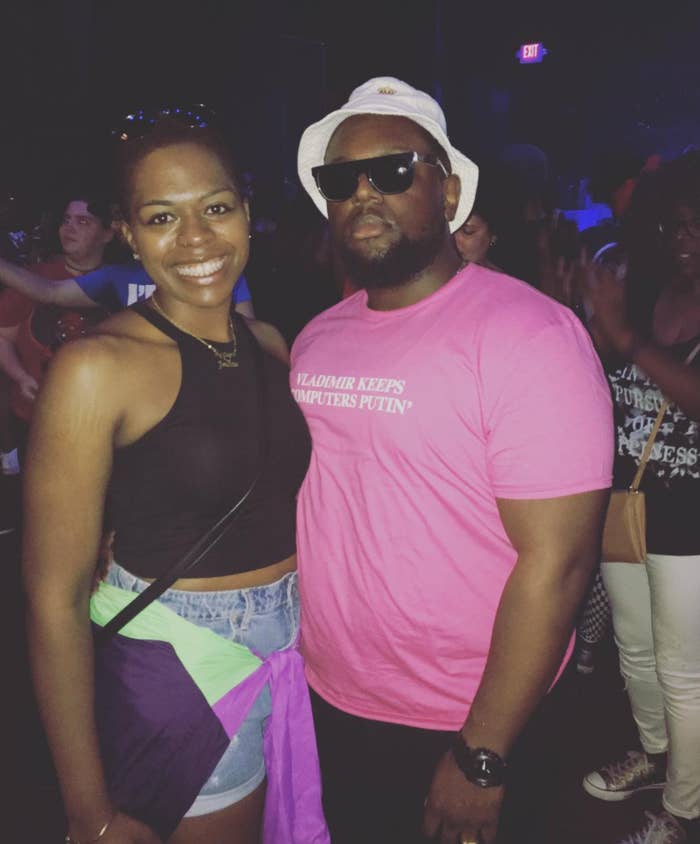 When Jordan scored a date with TyAnna in 2014, he said he began "racking [his] brain" trying to find her the perfect gift.
That's when a mutual friend suggested peeping her Pinterest page. "I had never even heard of [Pinterest] before," he admitted.
He ventured to learn about the website and even created a generic Pinterest account for himself. The account still exists, and since their first date, he's been quietly following his wife's account for gift ideas throughout their relationship.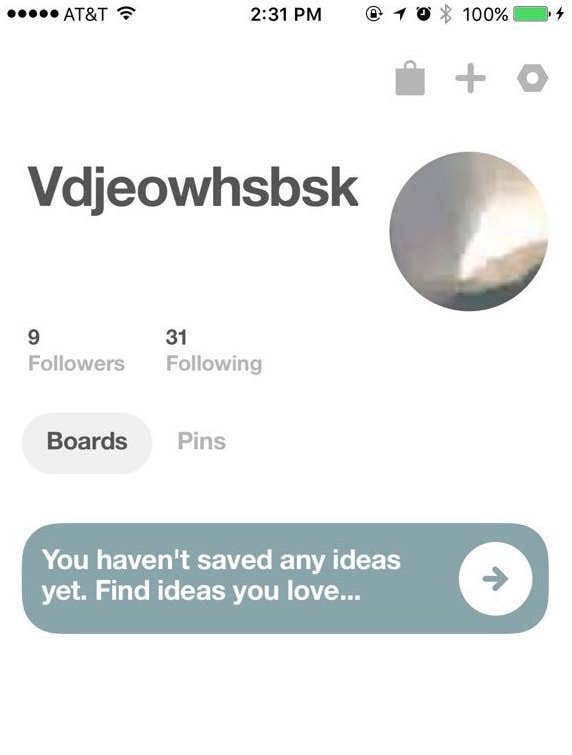 Over the years, he said he's gifted her "a sapphire nose ring, lip glosses, and earrings" inspired by her Pinterest pins.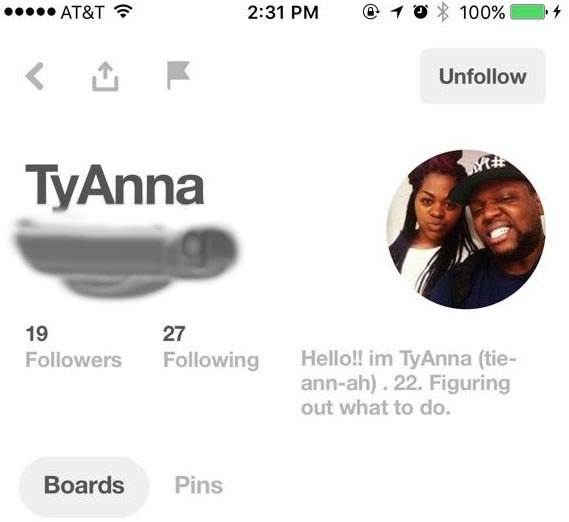 Until this past Saturday, Jordan had been keeping this slick little maneuver to himself. (TyAnna confirmed to BuzzFeed News she had no idea her husband knew about her Pinterest page.)
But when activist Deray Mckesson recently tweeted about Pinterest, rhetorically asking if the site was still being used and what it's being used for, Jordan decided to share his "hack" with the world. His tweet has gone hugely viral.
People — both boyfriends and girlfriends — were quite impressed. And very inspired.
In fact, Jordan's been getting praises from strangers everywhere. Some are even asking if he could quietly advise their significant others.
One person joked about his wife knowing this whole time and has been even more secretively "manipulating" him.
Obviously, with over 85,000 retweets and a BuzzFeed News interview, TyAnna now knows about Jordan's secret Pinterest account. "I thought it was really really sweet but I wasn't surprised because Jordan really goes the extra mile to make me happy," she said.