During the address, which lasted less than three minutes, Kushner denied any wrongdoing. "I did not collude with Russia...I had no improper contacts," he stated. But he also served some other truly memorable lines...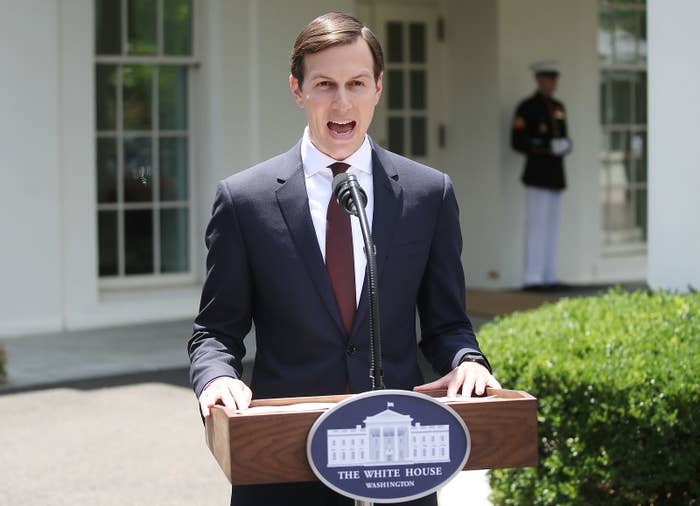 ...that, of course, the internet laughed at.
Beginning with the fact that Kushner allowed himself to reintroduce himself.
And his firm statement that — contrary to television appearances, magazine covers, taking a White House job, purchasing a prominent newspaper, etc., etc. — he did not seek the spotlight.
And nearly every administration official's favorite, go-to phrase: "Let me be clear..."
Except this time delivered with such veracity.
And finally, the very conclusive statement that there was no collusion on Kushner's part, allegedly.
The soft-firm passion in Kushner's eyes gave way to a lot of jokes.