Trina Dye, 53, of Los Angeles is a single mother to three kids. "She gave up her career as a concert pianist to raise us," her 25-year-old daughter, Morgan York, told BuzzFeed News.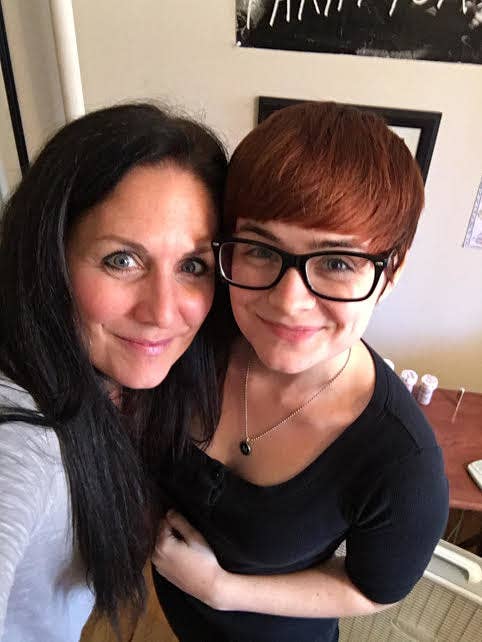 York, who now lives in New York, is a young adult fantasy writer and was once — fun fact — a child actor who's had roles on Hannah Montana, Cheaper by the Dozen, and The Pacifier.
She said all of her career endeavors were made possible because her mom sacrificed so much to support her and her siblings.
Dye currently works at an entertainment law firm. In 2012, she went back to school to finish her master's degree in piano performance after 23 years. She'd felt she needed to put schooling on hold because she was "worried about the time my continued education would take away from my kids," she told BuzzFeed News.
In a recent conversation with her daughter, Dye confessed that she's nervous to go back to school at her age to pursue a PhD in psychology.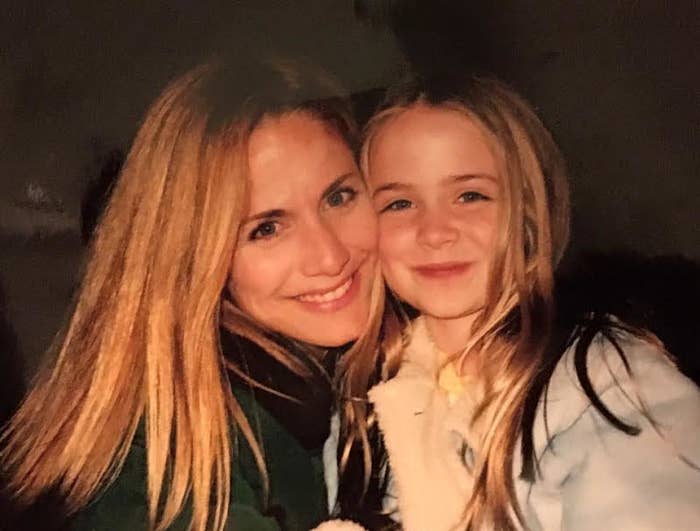 York said she was confiding in her mom about her fears that she may "never become a published author." She said her mom immediately encouraged her ambitions.
Dye then asked her daughter, "Do you think I'm crazy to be considering a doctorate at my age?"
York said she assured her mom a lot of people start new chapters in their lives, well into their 50s, or even later. She said her mom, still unsure, responded, "Yeah, but not very many."
"It didn't seem fair to me that she'd always supported my goals, as well as the goals of my siblings, but didn't know how to feel confident about her own," York said.
"My mom's tireless encouragement of me pursuing my passions is a big part of the reason I believe my dreams are achievable."
So she had an idea. On Friday, York asked people to retweet her if they thought her mom should still consider pursuing a PhD.
York said she'd first asked her mom if it was OK she publicized this on Twitter, as a small experiment.
She thought a small amount of support in numbers could be the encouragement her mom needed.
She didn't realize it would be quickly retweeted over 107,000 times, and inspire an unending stream of comments from people in similar situations.
Women who identified themselves as being in their sixties said they've finally decided to pursue their educational and vocational goals. "You don't have to be the best. Just showing up, and trying is all the universe needs us to do," one wrote.
"I'm 61 and thinking about taking the LSAT," user @DebbieCulwell commented.
One person said her grandpa, who's in his eighties, decided then to go back to school.
Then there were those in Dye's position, who discovered the tweet and comments, and said they were newly inspired to take action.
"It was completely overwhelming and amazing," Dye said upon seeing the impact and reach of her daughter's tweet. "I was — and am — astounded by the amount of love and support from people of all ages. It is truly inspiring."
Although York said she's received a few messages from people who are warning her and her mother that a PhD "can be soul-sucking."
"I don't doubt they're right," she said in response. "But if anyone can handle it, it's my mom. She's my hero."
Dye confirmed to BuzzFeed News she has since submitted an application to a local graduate school.
"They could not have been more supportive," Dye said of her kids.
"This process has reconfirmed my belief that people will always surprise us and that we are always inspired by those who make choices against the odds. It has also rekindled my belief in myself. "
To the strangers online who took the time to retweet and relay a quick comment, Dye says "thank you" and "I will work my butt off to not let you down."
"To my daughter, I would like to say...I could not be prouder of you than I already am," she added.