This Gay Couple Re-Created Their Pride Photo 24 Years Later And It Has People Emotional
"This is so necessary. For young gays to see old gays happy, in love, and proud."
Nick Cardello, 54, and Kurt English, 52, met in 1992, and have been together for exactly 25 years. They're now married and living in Tampa, Florida.
Cardello told BuzzFeed News that in the days leading up to the march, he started sharing "more affectionate" photos of the pair on Facebook, including this throwback photo of him kissing English when they attended the March on Washington in 1993. This particular photo was significant to Cardello for personal reasons, he said. "[It] was a kind of second coming-out for us."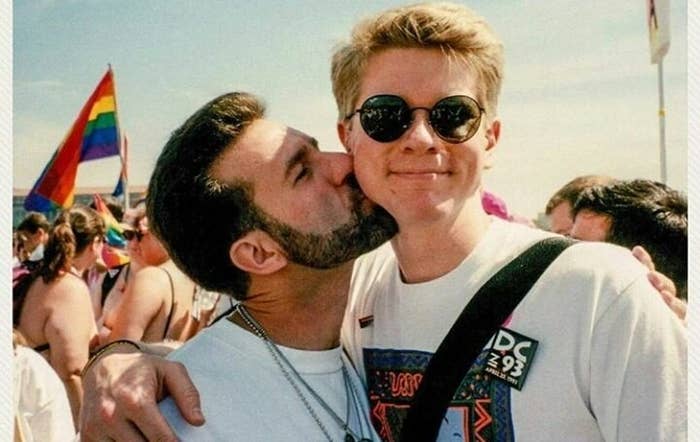 And last week, while they were in DC again, the couple decided to re-create that kissing photo — 24 years later in the exact same location on the National Mall.
Cardello said he and English started getting messages and calls from friends telling them their photos had gone viral on almost every social media platform.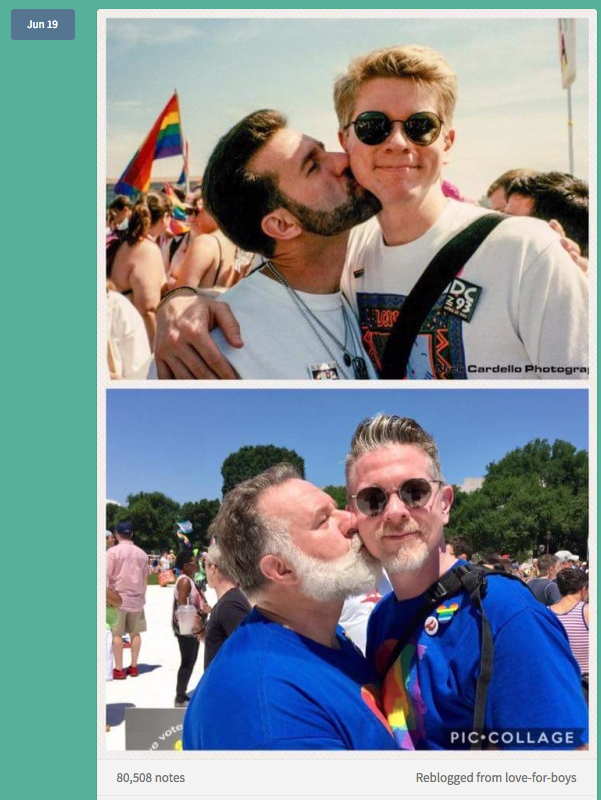 This tweet, shared with the caption "it's just a phase," has already been retweeted more than 150,000 times.