This is 25-year-old Paola Pentón González and her 24-year-old boyfriend, Gabriel Martinez Rivera. They live in Puerto Rico and recently took a trip to the British Virgin Islands.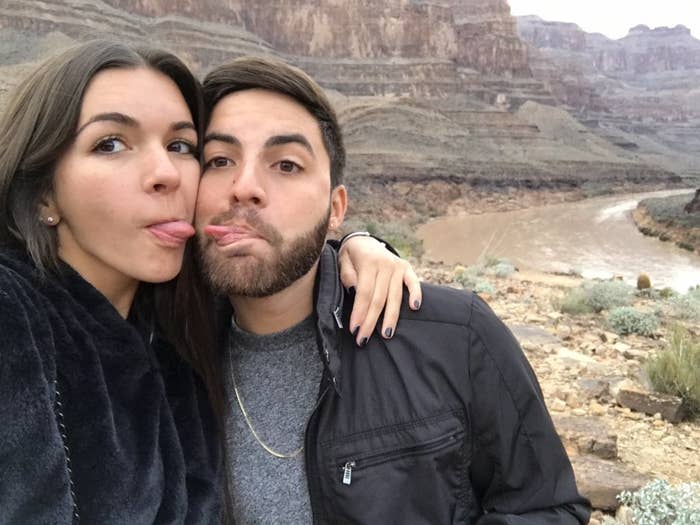 This year's trip made for a lot of 'grammable moments, and Martínez was, and has always been, the designated photographer. "He's no photographer but he takes great pictures," Pentón said, laughing.
"He's always doing everything he can to get a good shot," she added. The proof is the hilariously candid behind-the-scenes photos their friends have taken of Martínez taking pictures of her.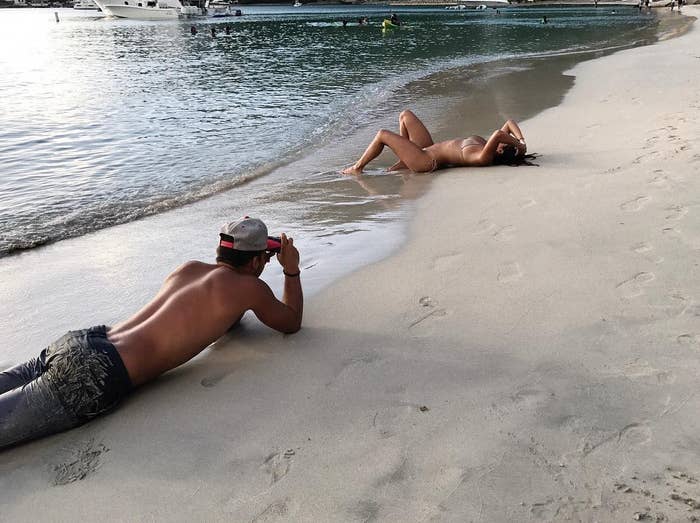 One photo, however, has really driven this point home to tens of thousands of people on the internet. While sailing off Peter Island, a friend of the couple captured this BTS shot of Martínez literally hanging off of the boat, arm extended, trying to frame the perfect shot of Pentón.
If you're wondering, the shot did turn out pretty incredibly for his girlfriend. Bravo!
The gesture was so impressive, user @_KingNeek shared the photos on Twitter, where it's gone viral. "When I zoomed in on homeboy's legs I started dying 'cause that's real dedication to make sure your girl has a great picture, and we all need someone like that in our lives," she joked to BuzzFeed News.
People were impressed, wishing they had a Martínez in their lives. Others were simply impressed with how much dedication this guy showed his partner.
Pentón confirms that the vast majority of her Instagrams are taken by her boyfriend — and she's grateful. "If it wasn't for him, I wouldn't have all these great Instagram pictures," she noted.
Martínez is also the main iPhone photographer for her friends, she said.
Pentón told BuzzFeed News she's always received a lot of attention for her Instagrams, so she's happy Martínez is finally getting the recognition he deserves. "All of our friends are like, 'It was time Gabito's fame came,"' she added.
UPDATE
This post has been updated to reflect the couple's preferred and formal surnames, Pentón and Martínez.