Hurricane Irma weakened to a tropical storm Monday as it continues to move through Florida with intensity. Some Floridians are dealing with its direct aftermath, while others are still gearing for its impact.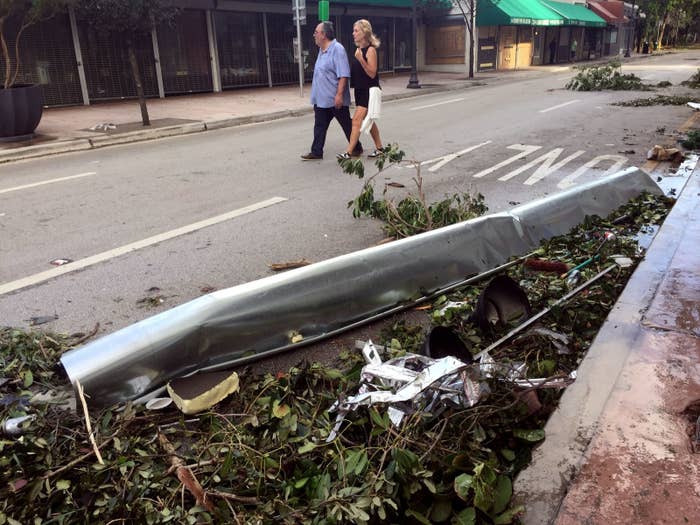 But over the weekend, and into the week, Floridians also proved they've been able to maintain their unique sense of humor, even in the most serious of circumstances.
Hilarious messages were spray-painted on boarded-up houses across southern Florida. Like this "Thanks, ObIRMA" one from 36-year-old Oldsmar, Florida, resident Bobby Quinn.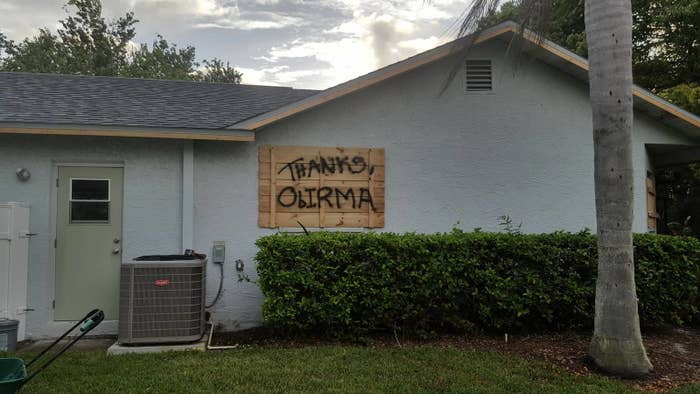 Quinn, who had to evacuate with his family as they were in a flood zone, told BuzzFeed News he couldn't resist having some fun with the plywood. (He and his family are safe.)
Heroism was everywhere to be seen. This guy did his part to keep water levels at bay.
This dad literally began "beating Irma away."
And this dad volunteered to "direct" the traffic of the massive storm.
This guy — à la Kendall Jenner — tried to hand Irma a Pepsi to relieve the tension.
Folks turned themselves and their families into memes, having a laugh amid all the concerned social media messages coming from the rest of the country.
"Irma gonna snatch me like:"
One guy joked about a Pokémon Go alert he received during the actual hurricane.
And another guy brazenly parasailed during a live MSNBC report about dangerously high waves. And the Floridian who tweeted it out found it hilarious.
Others created their own reports from the field.
17-year-old Brittany Fresquet said that this LIVE storm report was a family effort, featuring her mom (who played the part of foliage) and uncle (the reporter).
"Stay classy, Palm Harbor," another "report" concludes.
Stay ridiculous, and most importantly, stay safe, Florida!