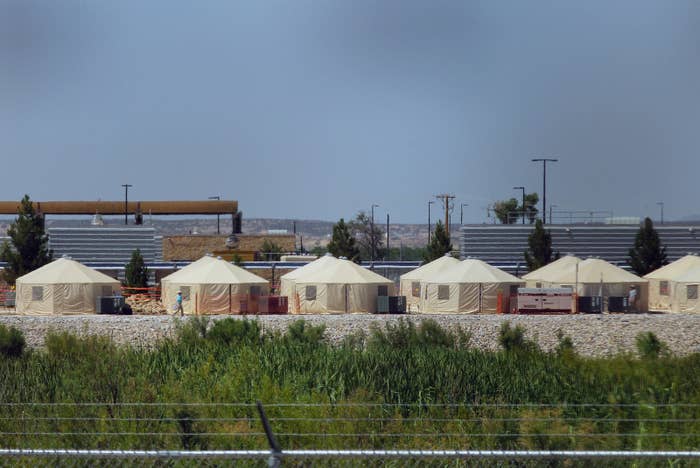 Five immigrant children in federal custody filed a lawsuit against the Trump administration Friday, challenging what they said was the government's "cruel policies and practices that unlawfully prolong their detention and delay their reunification with their families."
"When children are held in government custody apart from their primary caregivers for long periods, they suffer profound and long-lasting injury," reads the lawsuit.
Lawyers for the young plaintiffs — who arrived unaccompanied by adults from Honduras, Guatemala, El Salvador, and Mexico — argue they "have suffered and will continue to suffer irreparable harm" because of the government's policies.
The minors, ages 12 to 17, are being helped by the National Center for Youth Law (NCYL), the University of California Davis School of Law Immigration Law Clinic, the UC Davis Civil Rights Clinic, and the Center for Human Rights and Constitutional Law, the counsel that filed the 1985 complaint that led to the original Flores Settlement Agreement in 1997.
The lawsuit alleges the government is violating the Flores Settlement Agreement, which mandates that children be released, if possible, to a relative or family friend when possible, and requires children be detained in the least restrictive environment possible.
The lawsuit claims children in federal custody are currently being subjected to "jail-like" conditions.
Some of the "cruel" practices and alleged violations the suit alleges include officials drugging young children with powerful psychotropic medication without the consent of parents and/or family members; providing "restrictive" detention center living conditions; failing to "promptly release" children to family members in the US, as required by the Flores Settlement Agreement; and obstructing children from receiving legal representation and due process.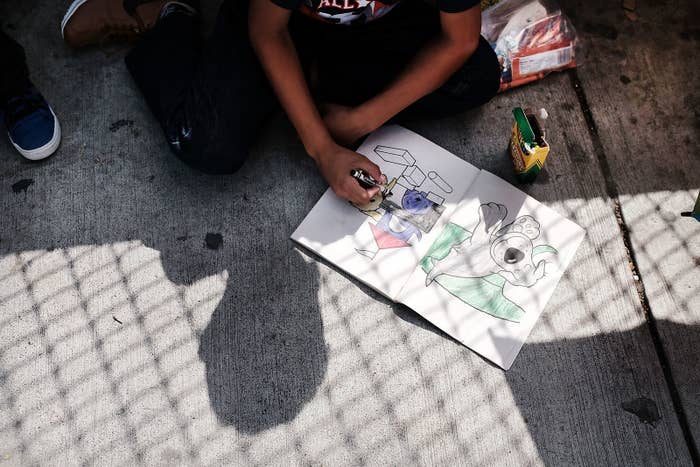 The five children named in the federal complaint — Lucas, Daniela, Miguel, Gabriela, and Jaime — have been in immigrant detention centers for up to a year and a half, and have experienced conditions that have inflicted serious trauma that has resulted in anxiety and depression, the complaint says.
"Flying dazed, shackled children across the country in the middle of the night, jailing them like criminals, drugging them without parental or judicial authorization, and needlessly keeping them from family members who are able and willing to care for them is resulting in extreme deterioration of their mental health and causing lasting emotional harm," said NCYL senior attorney Leecia Welch in a statement.
When reached, a rep from the Department of Health and Human Services and the Office of Refugee Resettlement, both of which are listed as defendants, told BuzzFeed News they could not comment on pending litigation "as a matter of policy."