This is Erica Buddington. She's a poet, author, and has been an educator for a decade. She now teaches a class of sixth graders at Capital Preparatory Schools in Harlem.
Buddington told BuzzFeed News she has noticed that her newest sixth-grade class loves Cardi B's hit, "Bodak Yellow." She said the students have been rapping along while "beating on tables during instructions" in class.
Last week, when she heard "Bodak Yellow" come on, she had an idea. She rewrote the hook of the song and a full verse using geographical facts and terms. When she performed it for the class, she was blown away by the reception. Students were banging their desks to lyrics like, "It's second to the Earth's biggest continent: it's Asia."
With over 51,000 retweets, Buddington's remix and video have gone viral across social media channels. People were incredibly impressed with her effort, so she decided to share the lyrics with other educators.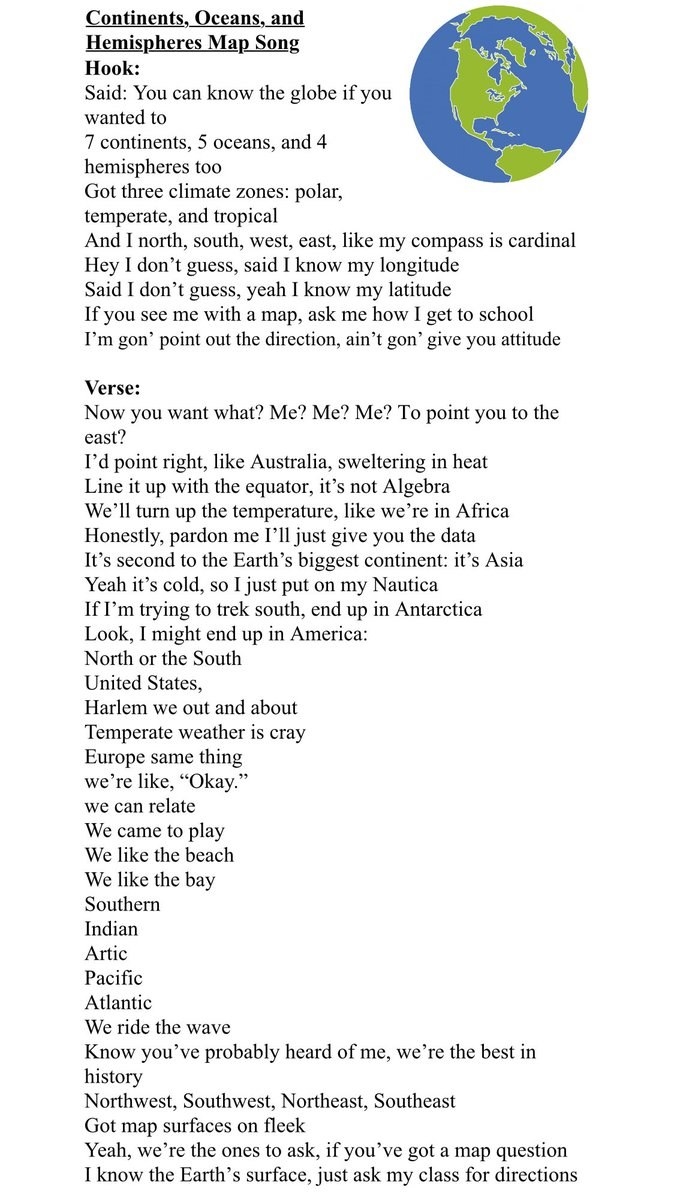 However, what's even more impressive is that on a recent quiz that asked students to label and identify key terms on a map, the kids' grades greatly improved. Buddington observed some students actually whispering the lyrics to themselves to help them recall the information.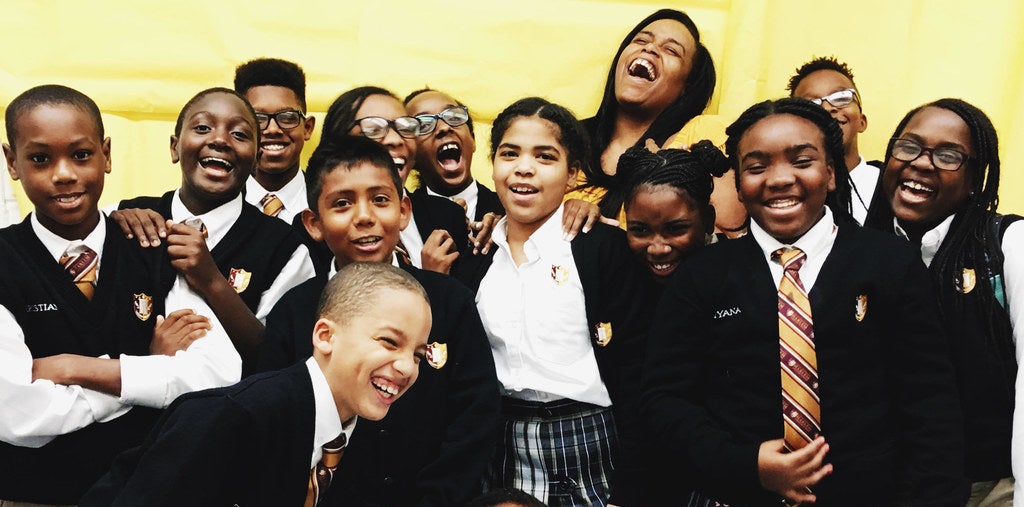 Buddington said on a standard map quiz given to students every year, her class this year showed a 92% proficiency (compared to a previous 60%).
"It helped them list every single ocean, every hemisphere, every single continent. For a while it was a challenge for them to fill out [the map]; it helped them remember where they are," she noted. "I'm happy."
Cardi B herself even saw the video, and shared it on her social channels. "All of the kids are from the Bronx and Harlem and Cardi is a staple of their culture," Buddington said, noting how special the mention was to her class.
The effective educational moment aside, people online actually think Buddington's version is a bop.
And that she is a "hero" for so many reasons.
Buddington told BuzzFeed News she's even overheard students in older grades from the school rapping her lyrics.
"Even though the song is not age-appropriate, there's nothing we can do about that. It's really a mental game and it's a blast for students for retaining information," she said.