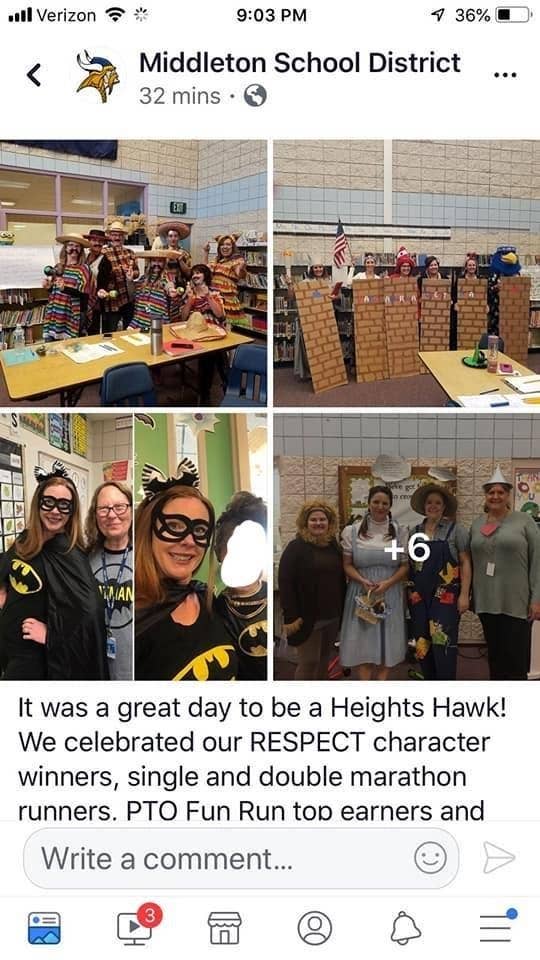 A school district in Idaho is investigating a Facebook post that showed staff at an elementary school dressed as Mexicans and a "Make America Great Again" wall for Halloween.
Superintendent Josh Middleton was informed about the photos and staff costumes on Thursday by a concerned parent, he said in a Facebook Live video on Friday.
The superintendent added that he was "deeply troubled" by the costumes, which he also called "insensitive" and "inappropriate."
The photos were soon deleted from the Middleton School District's Facebook page. But an organization called Idaho DACA Students provided BuzzFeed News with screenshots of the original post, which were sent in by a concerned parent.
One photo showed several adults at Middleton Heights Elementary School dressed in what was intended to be Mexican garb, with maracas and mustaches. Another photo showed another group of adults dressed up as a brick wall with the words "Make America Great Again."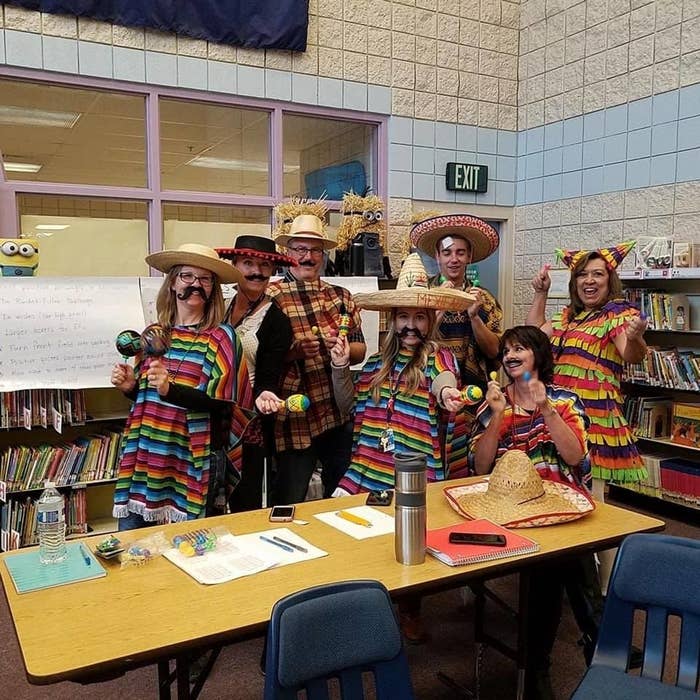 "[The parent] was very upset with what was going on," Elizabeth Almanza, a spokesperson and organizer for Idaho DACA Students, told BuzzFeed News. "He wanted to get the word out."
The organization has since started a petition in response to the costumes demanding the district "provide awareness and consciousness of systemic racism" through training and policy changes, as well as fostering a safe community for students of color.
"We are better than this. We embrace all students," Middleton said in his Facebook video. "We have a responsibility to teach and reach all students, period."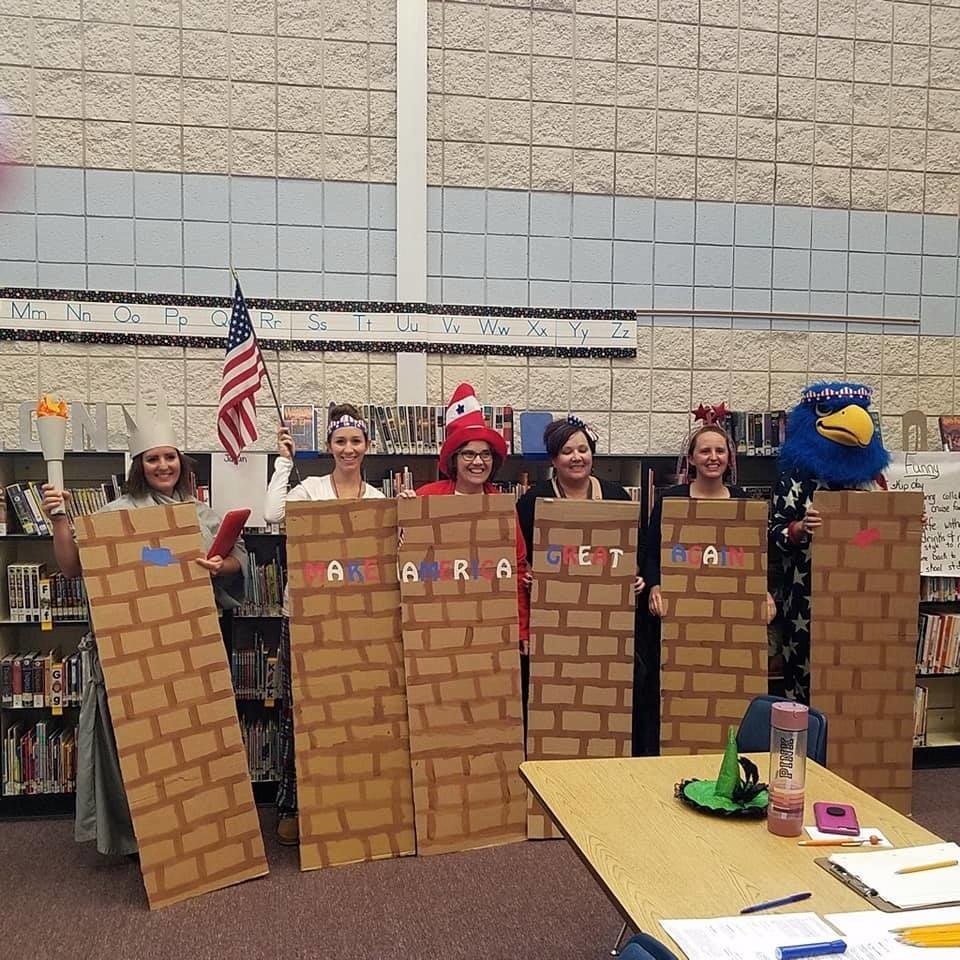 As far as the "intent" behind the Halloween costume choices, the superintendent does not believe it was malicious.
"Do I think there was malicious intent in this poor decision? No…I don't," Middleton said. "Was there a poor judgment involved? Absolutely. And we now have to own those decisions."
Almanza, however, disagrees.
"I personally don't believe that's true," she told BuzzFeed News about the superintendent's remarks. "The costume of the wall … it must have them taken several days to make, so they had a lot of time to think about it."
BuzzFeed News has reached out to the superintendent for further comment. But he concluded his video by apologizing on behalf of the school district.
"I want to express our sincerest and deepest apologies to our families, to our patrons," he said. "We are so much better than this."