People Are Trolling Hard After An Article Suggested "Millennials Hate Groceries"
"Yeah, those groceries. Look at them. Sitting there all smug. Boy, I hate groceries."
People — or, ahem, millennials — were generally confused when The Atlantic published an article with the headline "Why Do Millennials Hate Groceries?"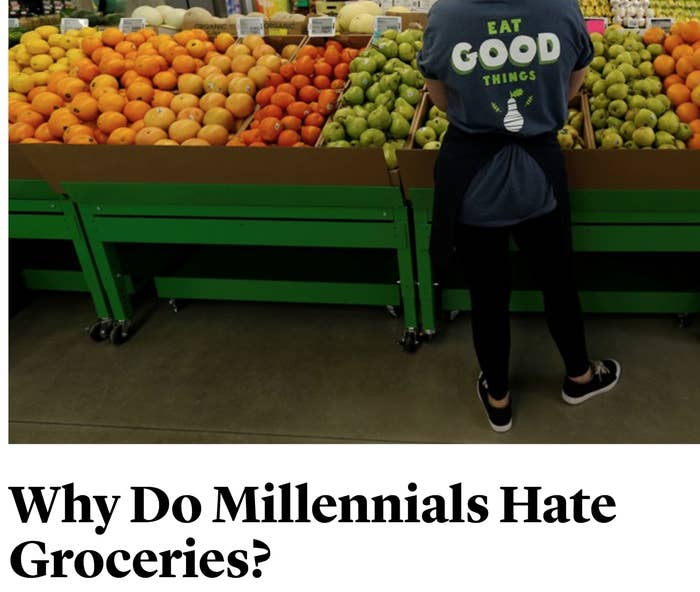 The article pulls a plethora of charts and stats to suggest young people are moving away from grocery spending and toward snacking and eating out. It also, however, notes that the shift is not entirely attributed to millennial habits.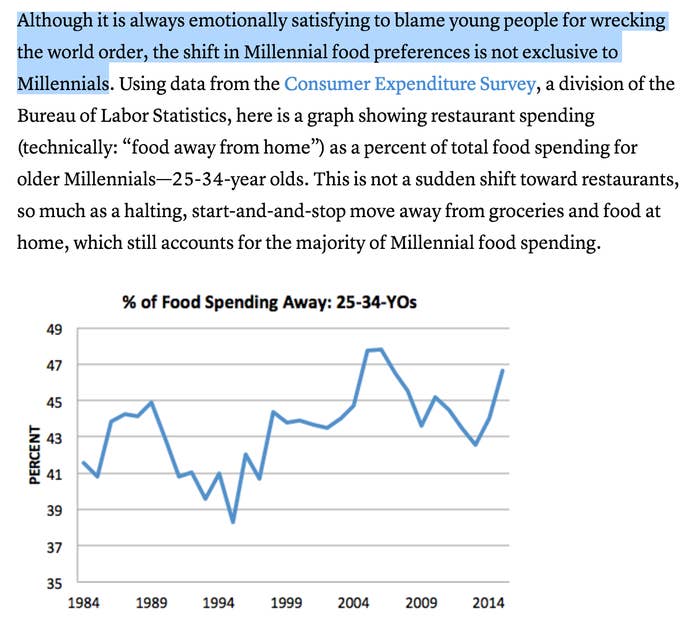 Which had a lot of people then scratching their heads at the headline. Like, then why... "Millennials"?
And some people responding, "We...don't?"
And soon, of course, people had jokes. If only to try to make sense of the claims.
Some people took the opportunity to suggest other reasons why grocery spending has declined.
Until next time, millennials!