On Tuesday, BuzzFeed News reported on a very impassioned and young Drake fan, Leah Saldivar, who had an all-out Drake-themed birthday party when she turned 6.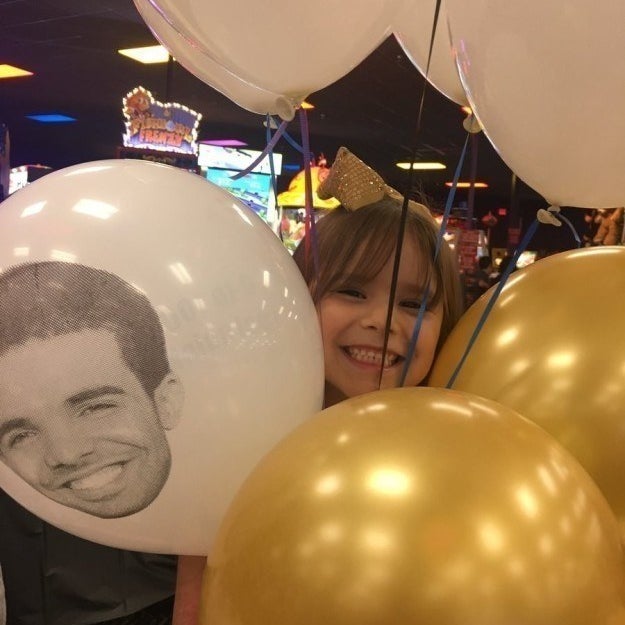 "She loves everything about his music," her mom said of Leah. "She recently said she wanted to marry Drake when she's older."
People have been tagging Drake all day hoping he would see this.


Well, after Complex shared the story on their Instagram just two hours ago, Drake did see it.
...and commented on the Instagram, "OVO 12s for her ASAP."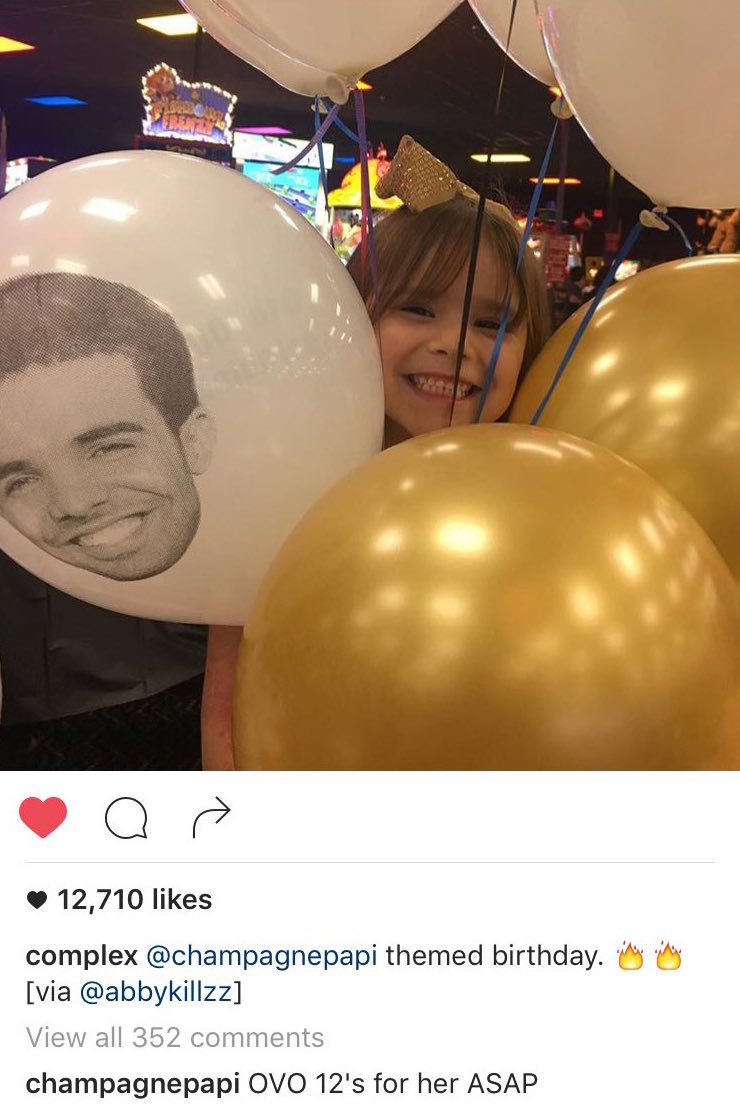 Almost immediately, people not only freaked that Drake responded, but got a little grubby.

Fans are now all, "hey man, what about me?" They are asking for a pair of OVO 12s too.



"I had an OVO themed bday party last week wassup," someone said, trying 😂.

Abby Marquez, who is friends with Leah's mom and originally tweeted photos of the party, told BuzzFeed News they are thrilled Drake noticed Leah's party.