Someone Tiled Their Floor With 13,000 Pennies And Revealed People Can't Math
"Joke's on him because now he just wasted $13,000." Hmmm.
Last month, Imgur user TonyaTooners shared an incredible DIY project in which they "tiled" 13,000 pennies to create a new, one-of-a-kind floor for their bedroom.
But it wasn't until this past weekend when the project really started trending on Twitter. People were stunned all over again.
But then...the conversation shifted. People tried to get smart and said that the DIY-er spent an exorbitant $13,000 on their floor.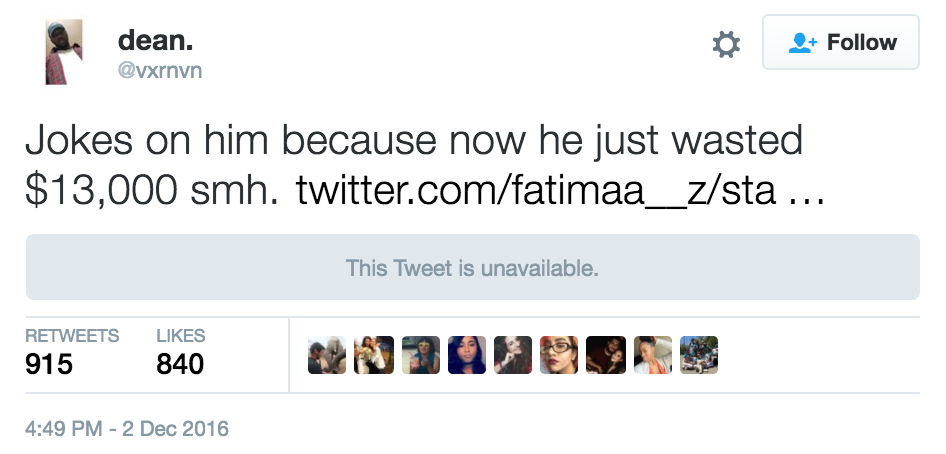 Or was it $1,300 they "wasted"...?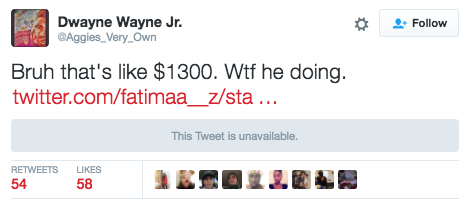 "I want you to try that math one more time big fella," someone said in response to a quote for $1,300.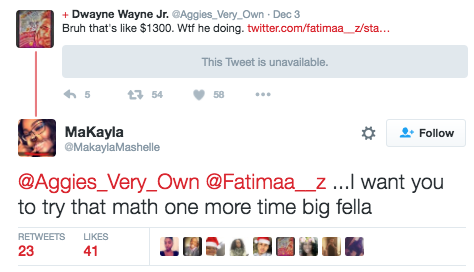 And calling out the handful of men ("your man crush Monday") for coming to this conclusion.
So some people had to assist in breaking it down: 13,000 pennies equals 130 dollars. The person spent $130, at least on pennies alone, for their home project.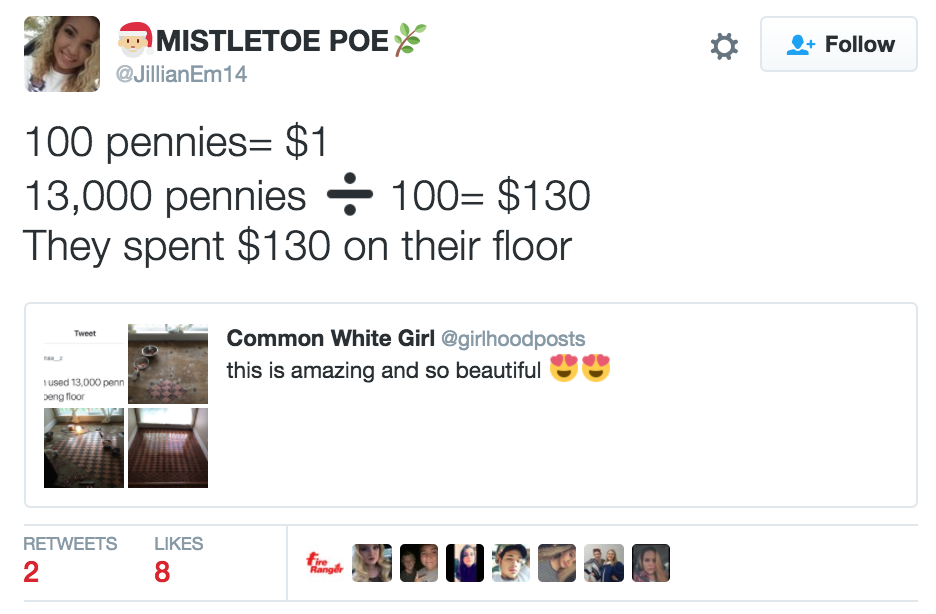 BuzzFeed News has verified with math.