Hillary Clinton's Concession Speech Had Many Supporters In Literal Tears
"This is a master class in leadership. Of class. Of maturity. Of strength. Of dignity."
After deciding to hold off her speech late last night, Hillary Clinton has finally conceded.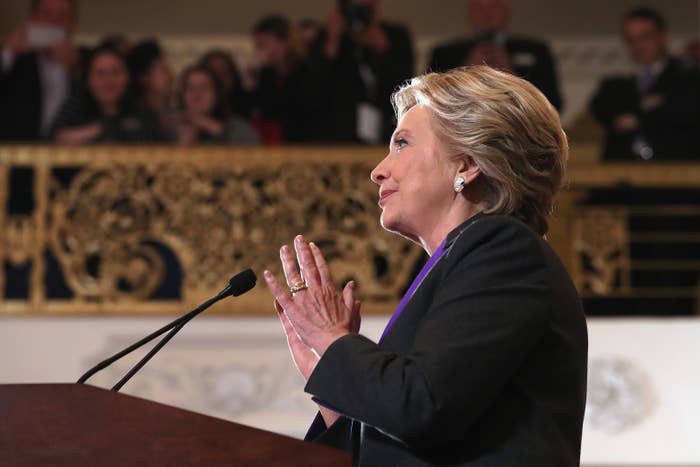 Even before she took the floor, the very thought was a lot for her supporters to bear.
And people quickly noticed her running mate, Tim Kaine, getting teary-eyed as he made his speech.
When Clinton finally began delivering her speech, the floodgates officially opened for many.
Especially when she began to address women — young women — in hopes of keeping their spirits high.
And when, nearing the end of her speech, people caught Bill Clinton mouthing, "That's my girl" to her.
Amid tears, people were also heartbroken that Clinton opened her concession speech by apologizing for losing.
But mostly, and almost unanimously among #ImStillWithHer supporters, people were inspired and proud of how well she conducted herself.