The principal and assistant principal of Haywood High School in Brownsville, Tennessee have been suspended without pay as officials investigate group chats where students wrote racial slurs and disturbing threats against one or more black people — including the phrase "stringing a nigger up."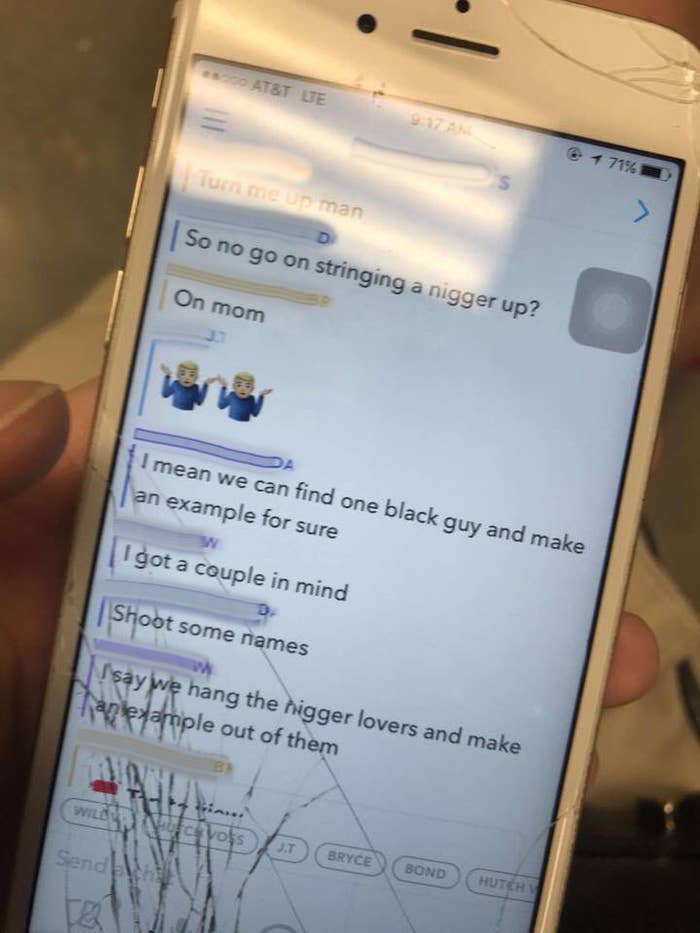 The same current and former students told BuzzFeed News said they were told the students who sent the messages were asked to write a 10-page essay as punishment.
On Monday, students, parents, and members of the community showed up to the school in protest. Some claimed that not enough has been done to penalize the students responsible and to protect those who were threatened.
In an official statement via its Facebook page, Hassell said the school district is "cooperating with the Brownsville Police Department to ensure that we have a safe, orderly learning environment for our students."
In the aftermath of Monday's protests, however, Hassell announced that the district had launched an in-depth investigation into the allegations regarding the messages.
The investigation will look into those who made the posts, as well as anyone who was aware of the posts and failed to report them, Hassell said in a statement. The investigation is underway, he said, and is expected to continue for the rest of the week.
On Tuesday, following a meeting with the Haywood County NAACP, Hassell said the district would "immediately remove all students involved on the baseball team and others, who are responsible for making these life-threatening comments/remarks, from the school system," pending the results of the investigation.