People were left horrified after several United Airlines passengers captured videos of a man being dragged off of an overbooked flight leaving Chicago O'Hare on Monday.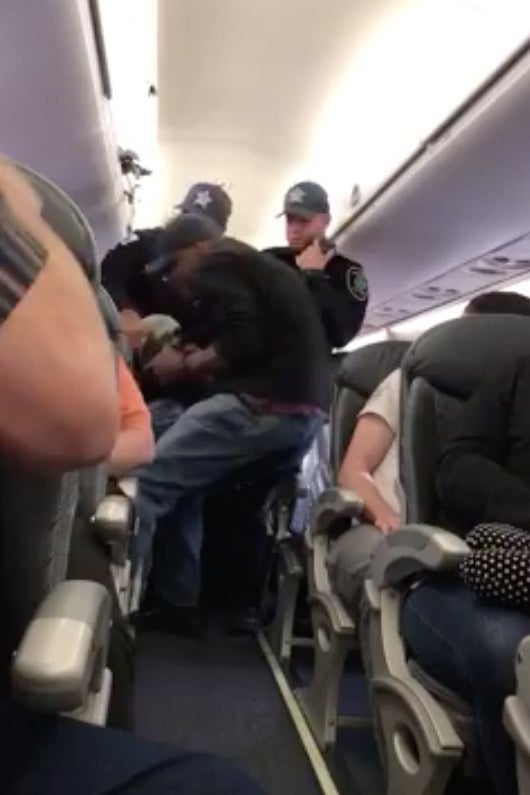 According to passengers, the flight was overbooked by four people. After no passengers volunteered to give up their seats, security guards were called in and physically removed a man from his seat and dragged him off the plane.
The man shown being dragged by security apparently told them that he was a doctor and needed to see patients the next day.
In a statement following the incident, United said they "[apologized] for the overbook situation."
This, of course, also follows the leggings incident last month. In that instance, the company stopped three young girls from boarding a flight because they were not in compliance with a dress code required for "company benefit travel."
Many people are now calling for a boycott of the airline.
People are also turning to trolling as an effort to be heard. A United tweet from last Wednesday asking people to share their "wanderlust ... travel pics" suddenly has a lot of responses.
People shared pictures, all right.
Videos too.
"This happens to travelers when they follow their wanderlust with United," someone wrote, sharing the video.
Their ~fun~ tweet offering a free flight for the guy who was challenged by Wendy's to get 18 million retweets for nuggets also backfired.
"How many RTs do I need for you to own the wrong?"
A recent tweet about how they "came together" to help veterans was met with more demands for answers. And trolling.
'Cause the only thing ~united~ right now is public disgust.
When pressed further on the issue, United directed BuzzFeed News to a new statement on behalf of the CEO, Oscar Munoz.
Unfortunately, "re-accommodate" wasn't exactly the word people were hoping to hear, either.
How many Ls can one airline — never mind.