Marquise Goodwin, a wide receiver and kick returner for the San Francisco 49ers, had to suit up to play a game against the New York Giants after receiving devastating news on Sunday.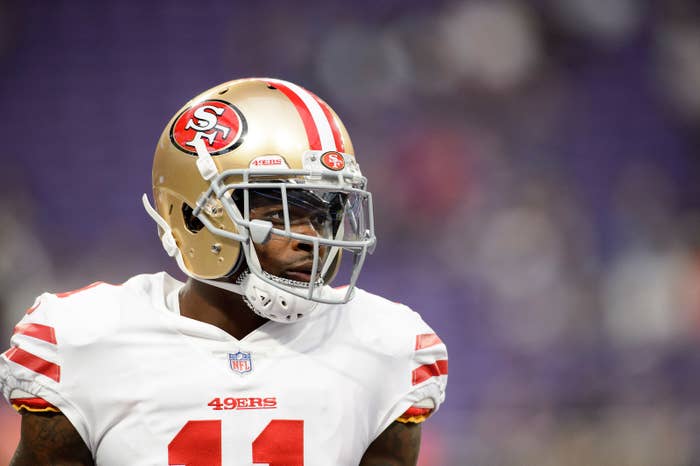 After the winning game, Goodwin shared that earlier that day he and his wife Morgan received news that their son died "due to some complications" and he was delivered prematurely.
He then shared the touchdown he scored, when he fell to his knees in the end zone and looked up to the sky.
Morgan also broke the tragic news to her friends and followers on Instagram. She gave credit to her husband for playing an emotionally tough game and said they "won't stop fighting."
Online, fans and commentators are sharing their support while also recognizing the strength Goodwin showed on Sunday.
Knowing what they know now, re-watching the touchdown is giving a lot of people goosebumps.
BuzzFeed News has reached out to the parents and the 49ers.
Goodwin has asked for peoples' prayers during their difficult time.