Cross-country skier German Madrazo of Mexico may have finished last during his Olympic freestyle event Thursday, but he and his fellow competitors are making headlines for showing the utmost sportsmanship.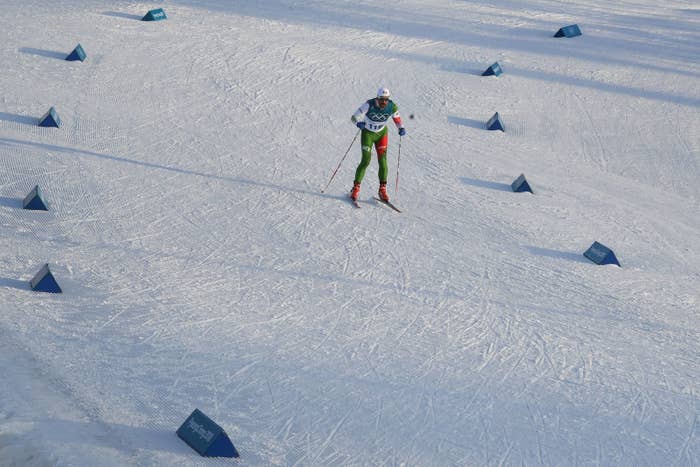 In Pyeongchang, Madrazo completed the men's 15-kilometer cross-country freestyle in 116th place.
The 43-year-old only started cross-country skiing last year, after reading an article about the sport in a magazine.
As he neared the finish line, Madrazo maintained a smile on his face. He was then handed a Mexican flag that he proudly carried for the last leg of the race.
At the finish, his fellow skiers and competitors from Colombia, Tonga, Morocco, and Portugal waited to congratulate him and give him a proper hero's welcome.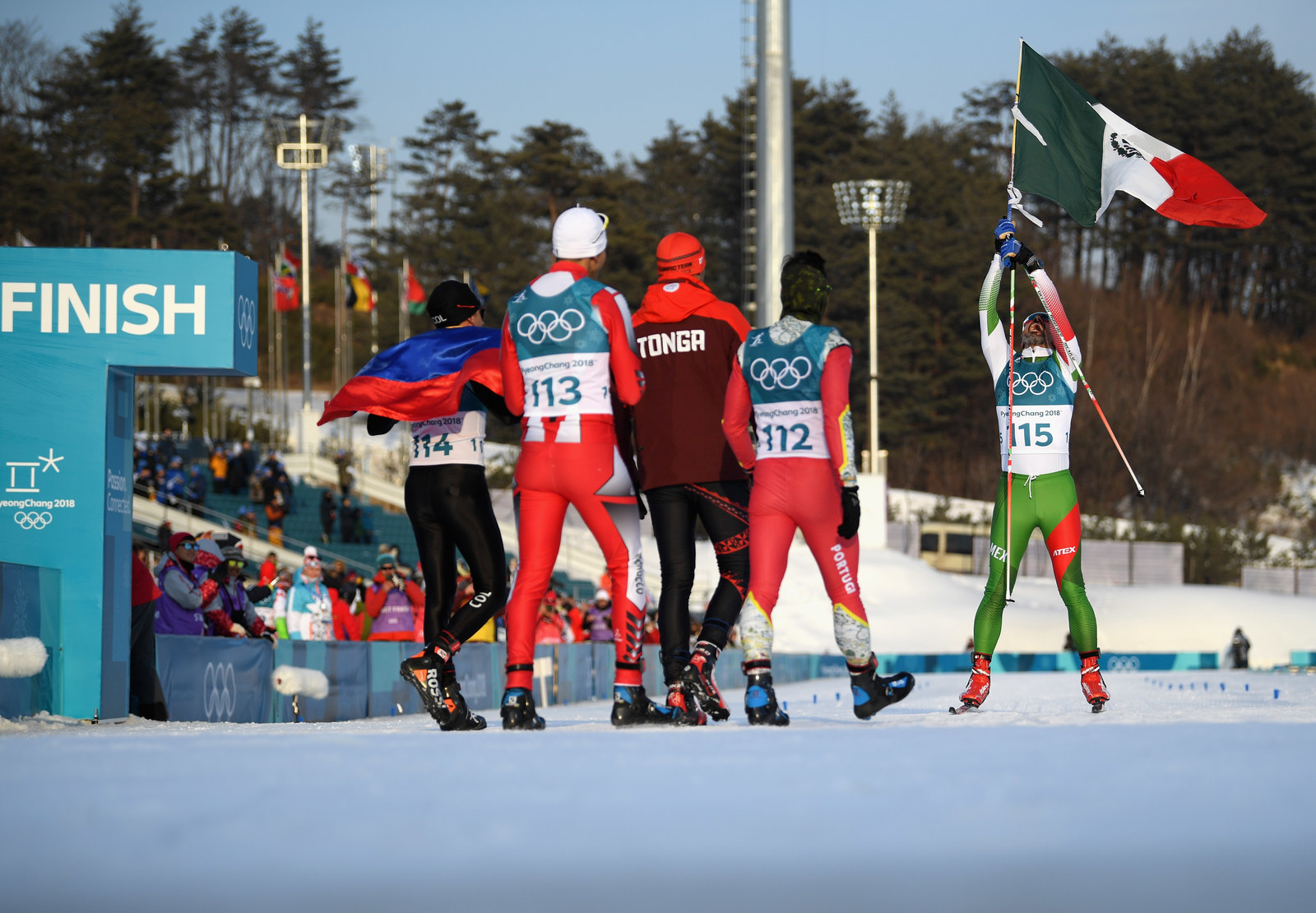 They even lifted him up on their shoulders in celebration!
This is what the Olympic spirit is all about.
Congrats to Switzerland's Dario Cologna for winning the competition! And congrats to German Madrazo doing the damn thing ever so humbly and gracefully.