People across the country are participating in "A Day Without A Woman" on Wednesday, a national women's strike. Some have observed that President Trump and his administration are taking part, too — though perhaps unintentionally.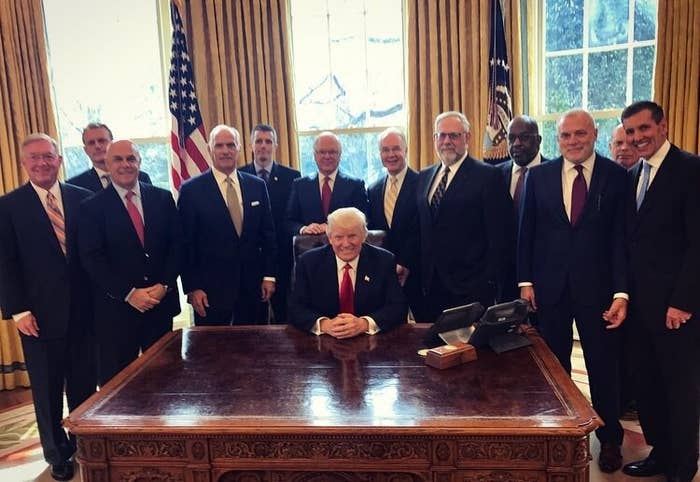 People are congratulating Trump and his administration for taking part in the strike — not just today, but every day.
Of course, a lack of women in political leadership roles is a bipartisan issue, but people couldn't help but troll Trump based on his famous photo ops.
Both past and present.
And especially after he tweeted his support for International Women's Day.
People clapped back, reminding POTUS they have not forgotten everything he's said about women previously.
And when he tweeted that he has "tremendous respect for women," people guffawed.
Again, pulling up receipts that they believe say otherwise.
"Today we reflect on our progress & the fights ahead against a president who bragged about grabbing women by their private parts," Rep. Maxine Waters wrote on Twitter.
"Happy International Women's Day, @realDonaldTrump!"