This is 22-year-old Neydi Romero and her husband of three years, 25-year-old Carlos Romero. They live in Bedford, Texas, with their three dogs.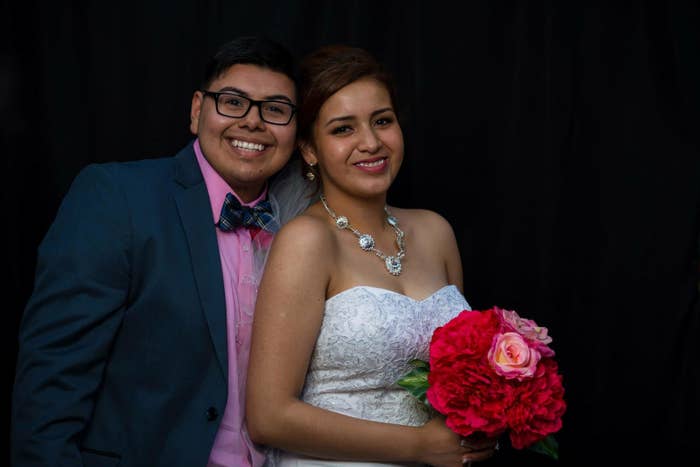 They have celebrated every anniversary since their wedding day by getting a new dog. What was once a coincidence has now become a "tradition," Neydi told BuzzFeed News.
"I didn't want the last one," Neydi said about Chewy. But when she saw the conditions of his shelter, she couldn't say no. "He wasn't very safe, so we decided to bring him in."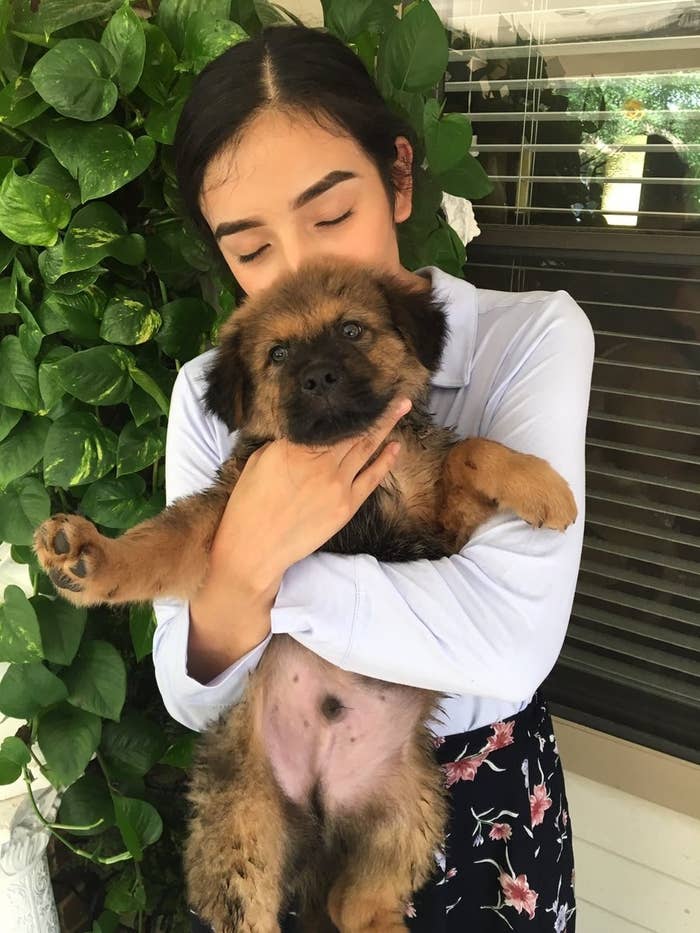 Neydi said their inclination to raise a household of dogs is rooted in the fact that she was never allowed to have one growing up.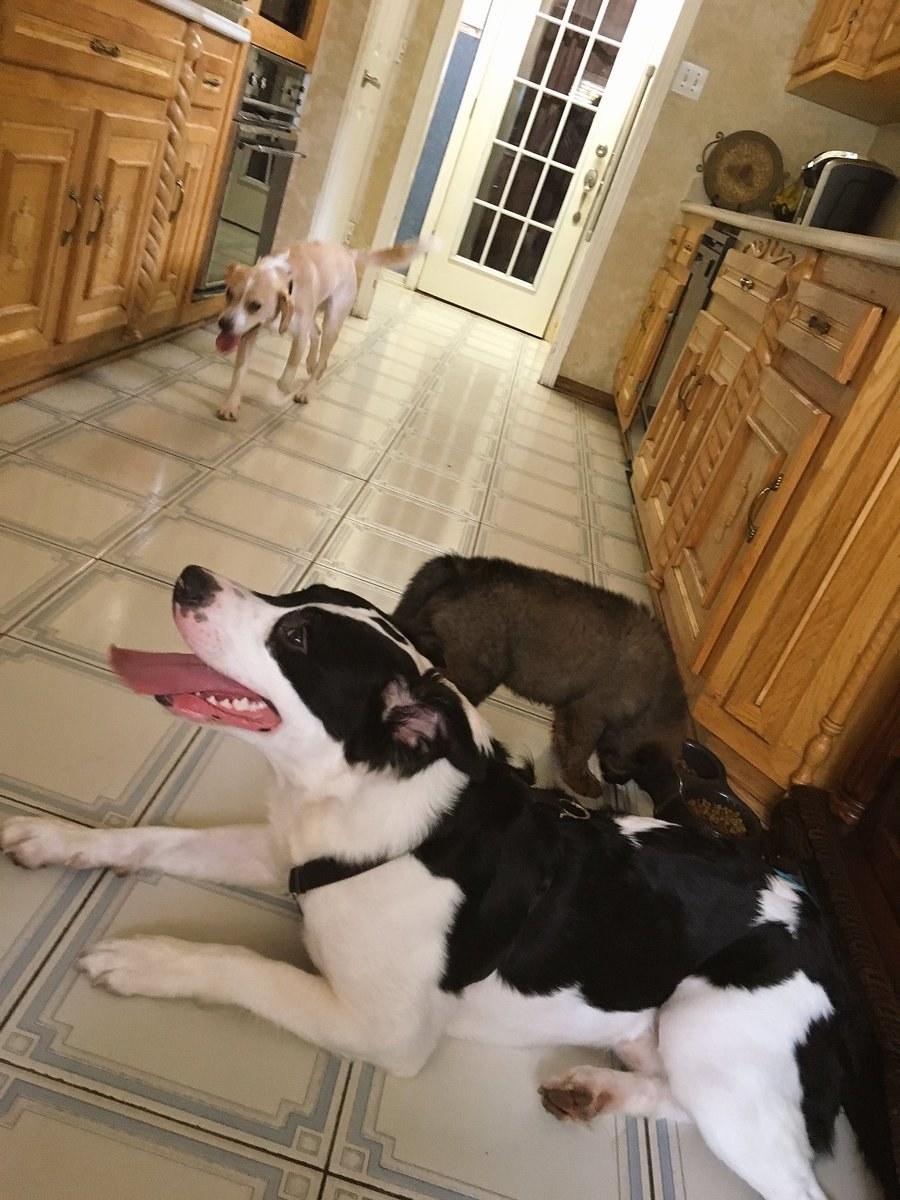 Neydi's sister decided to share this tradition, and their fast-growing family, on Twitter, where it's gotten quite a bit of attention.
A lot of folks joked about the future of the Romero household.
Many people think this should be the new standard, or ~relationship goal~, for marriage.
They are tagging significant others or best friends, calling it a "brilliant idea" and hinting at possibly doing the same.
But Neydi wants to remind these people that dogs are "living things" and not "presents."
"A lot of people look at dogs like presents," Neydi said. "Each dog I got, I knew the responsibilities I was getting into. All dogs have a capability of living a long life. I don't think some people — at least some younger people — realize they're living things."
The Romeros have gotten their share of criticism as well, especially about how sustainable this tradition can realistically be. Neydi said she's planning on drawing the line at five dogs.
The couple have discussed turning their home into a rescue foundation to foster dogs. "That's our goal," Neydi added.