During a Portland, Oregon, city council meeting on Wednesday, a man got up to speak and identified himself as "Carlos Enrique...a former journalist for the Boston Herald." He said he's covered city council meetings extensively and was struck by how many angry protesters there were against the city's mayor, Ted Wheeler.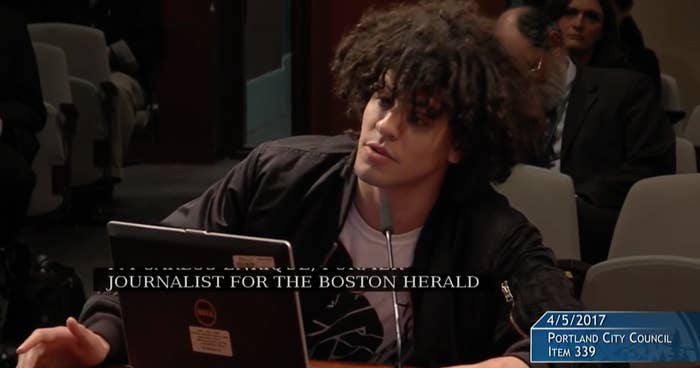 The protester added that he's perplexed that the mayor would be signing ordinances amid all of the criticism.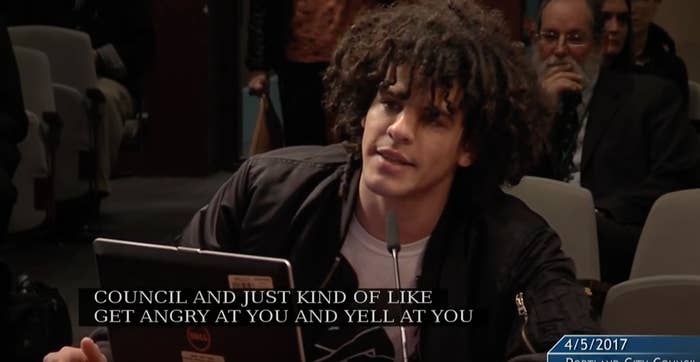 He concluded by telling the mayor, "The language of resistance has not been properly translated to you." He then got up and handed Wheeler a can of Pepsi.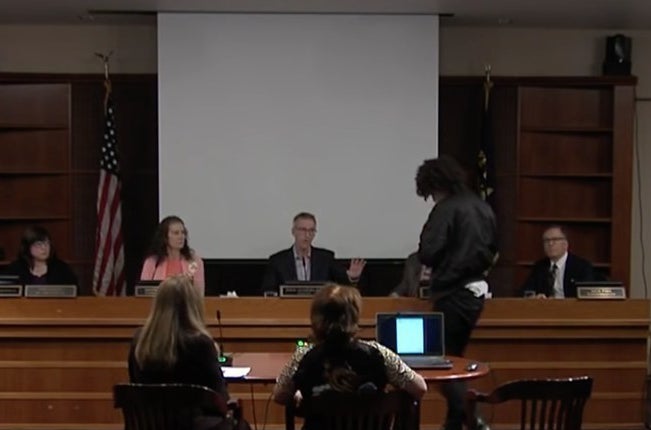 But unlike the Kendall Jenner Pepsi ad, for the Portland protester, things didn't end in cheers and kumbayas. The mayor felt threatened, and the man was quickly escorted out by security.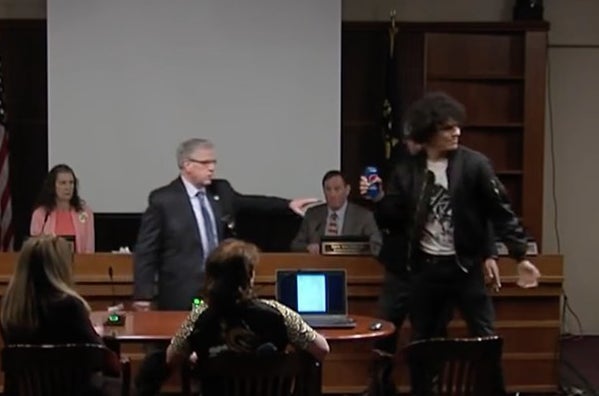 Mayor Wheeler was startled when the protester approached him. "Whoa, whoa, whoa, not a good move."
"I do appreciate it, but don't do that again," Wheeler said as security shooed the protester out of the meeting.
"If this were the Boston City Council, that would have ended differently," Wheeler added, before moving on to the next testimony.