White House press secretary Sean Spicer hosted a very brief press briefing before players from the New England Patriots met with President Trump on Wednesday. And by sheer, total, complete coincidence, tight end Rob Gronkowski poked his head in while Spicer was speaking:
GRONK asked Spicer — who occasionally has his struggles with the press — if he "need[ed] some help," told him "I like you," then gave him a big GRONK thumbs up, before he disappeared behind a door.
People were like, "GRONK!!!!"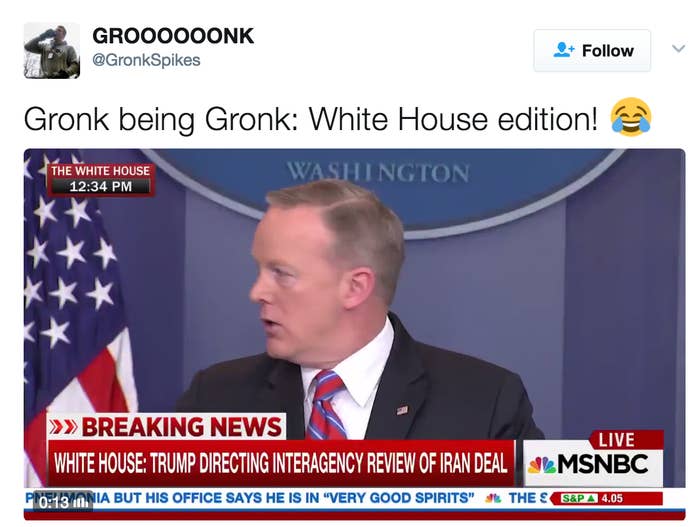 And GROOOOOOONK!!!!!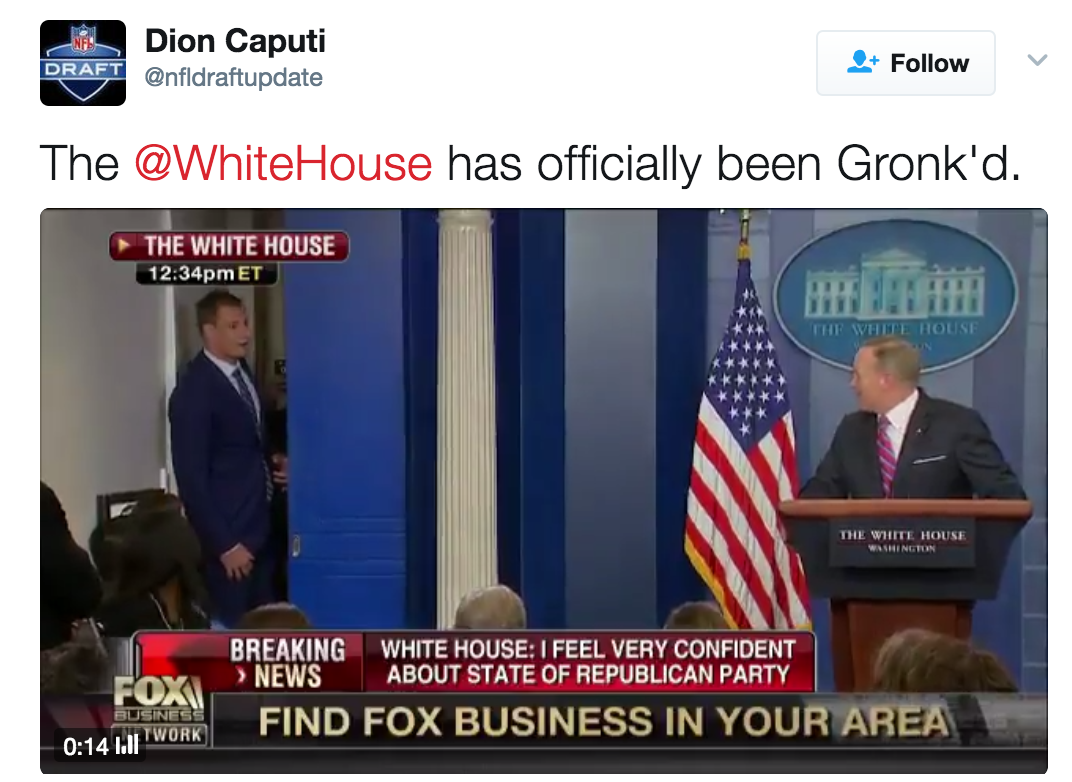 And wow such Gronk, very Gronkish.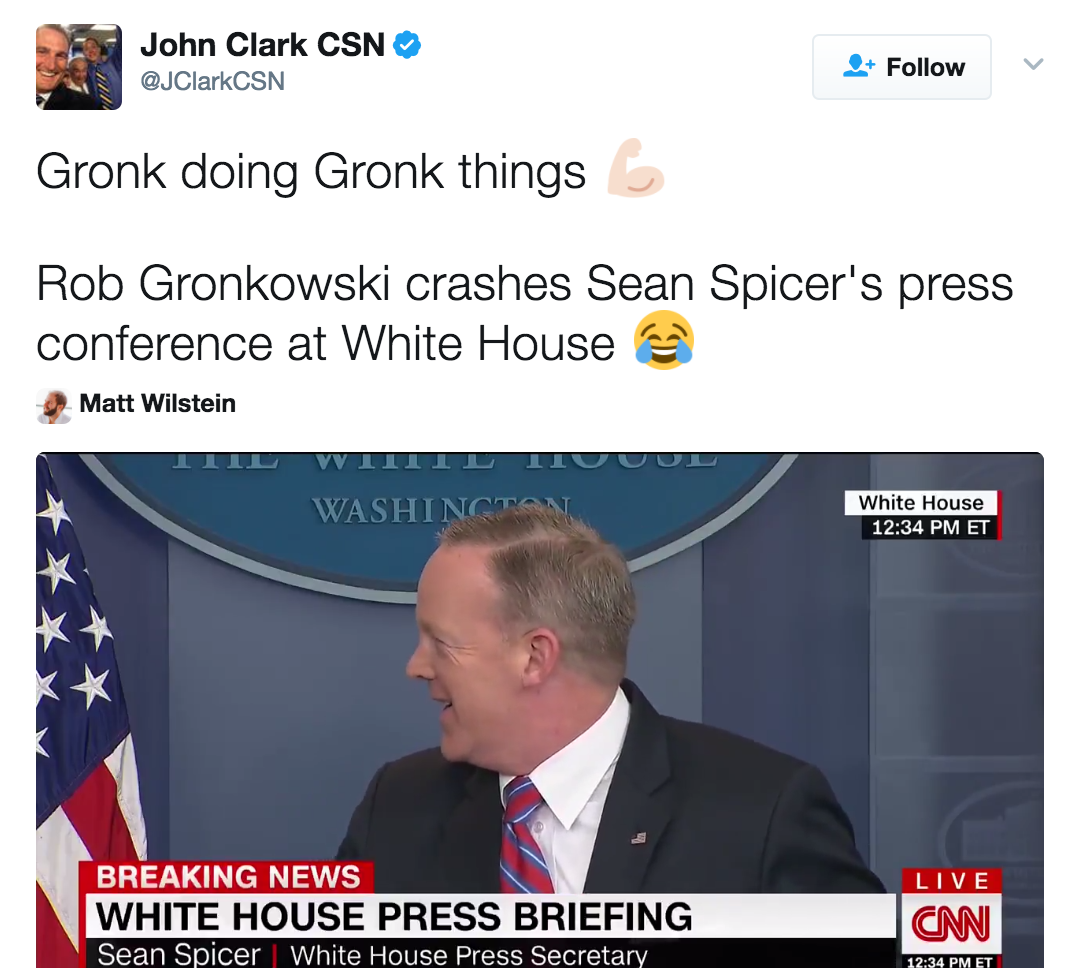 The random moment had people hilariously imagining what it'd be like if Gronk were in politics, or actually worked in the White House.
Gronk signing executive orders:
Gronk with nukes:
Gronk's idea of a cabinet:
People joked (or not) that the Patriots tight end may be our only shot right now at cutting tensions between Trump, Putin, Assad, and Kim Jong-un.
"I mean, since Gronk is at the White House, can he be president?"
"KNOCK KNOCK." "Who's there?" "GRONK!!!!! I'm just messin' with you, bruh. It's just Gronk. Alright, stay blessed."