Meet siblings Kevin Womack, 19, and Cameron Womack, 18, from Tampa Bay, but both currently attend colleges in Atlanta. The two had pulled high GPAs this semester, and no one was more proud than their Grandma Donice when they returned home for the holidays.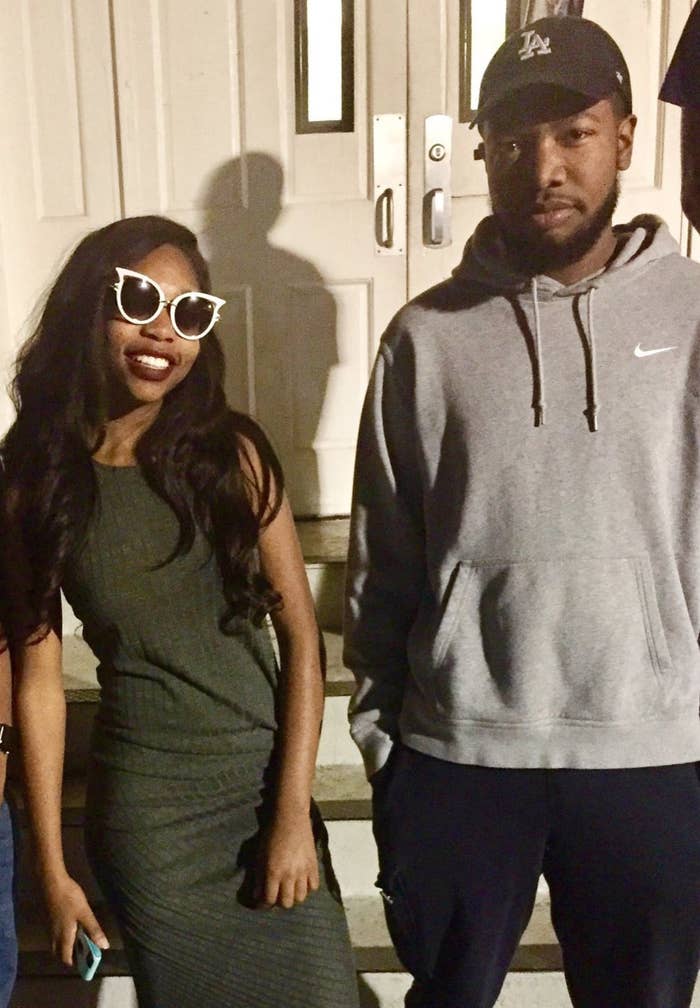 Grandma was so proud of her grandkids that she sewed her Morehouse College (where Kevin attends) and Spelman College (where Cameron attends) shirts together so she could celebrate both of their accomplishments at the same time. Kevin told BuzzFeed News this was her own unique "Brag T."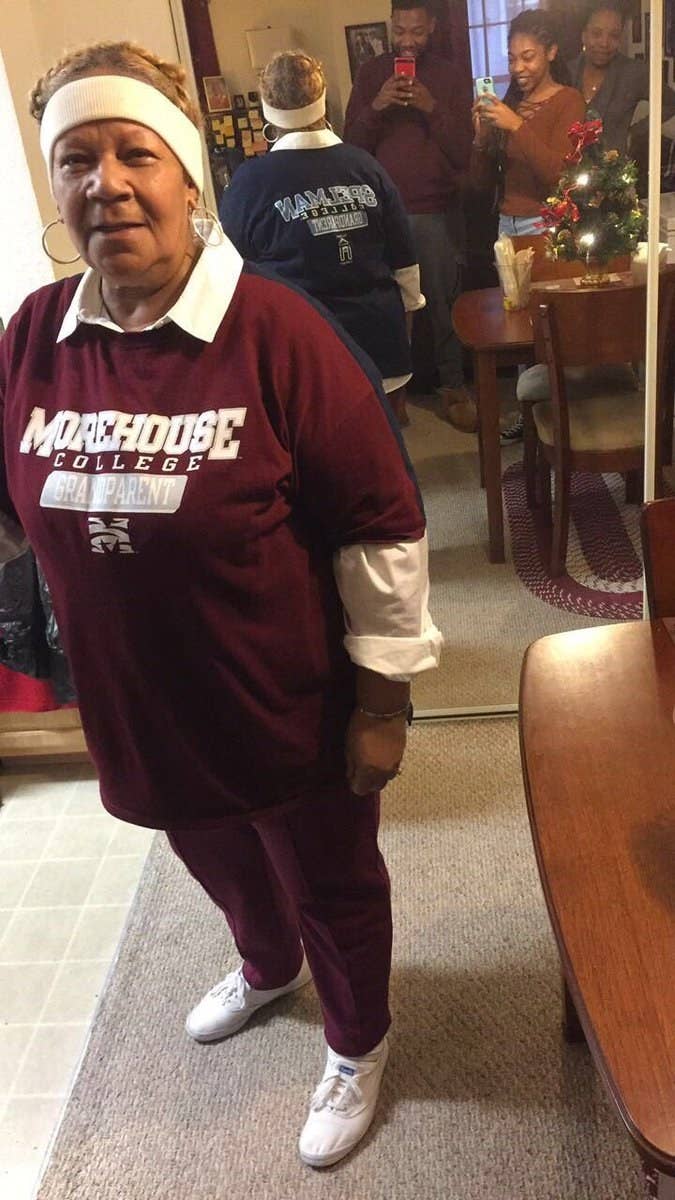 And when Donice was asked, via text from her grandson, what compelled her to show out for them this way, she said that she simply wanted to be able to brag 24/7, "coming and going."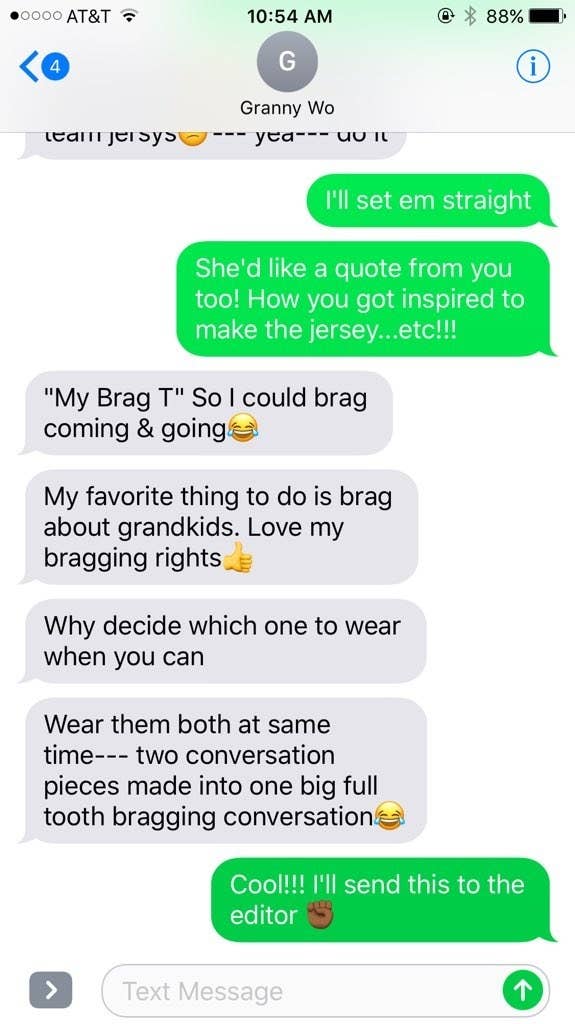 Kevin was so touched he shared her "Brag T" on Twitter, where the single image has been retweeted nearly 27,000 times. In fact, strangers are as moved by it, as if it were their own grandmother.
People are responding with crying GIFs.
And sternly telling Kevin, and little sis Cameron, that Grandma Donice is appreciated by the internet. And that if she doesn't already, she needs to know. Now.
Kevin told BuzzFeed News he often feels like "the luckiest grandson in the world" for having a grandmother in his corner, always.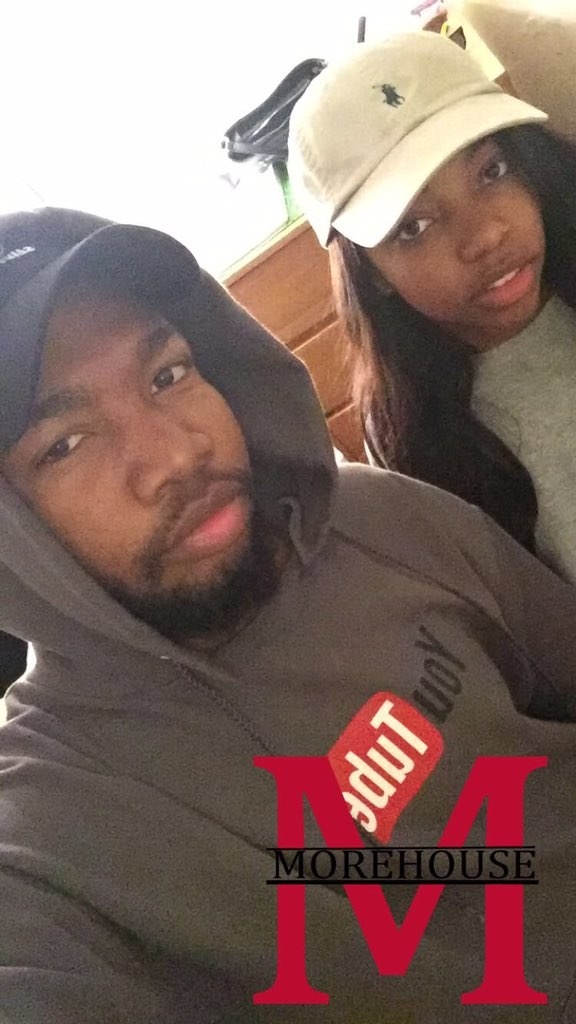 The collective internet appreciates you, Granny Donice.