The Mom Of This Sikh Professor Had The Purest Troll After Finding Racist Threats To Her Son
No one please send any of my online hate messages or threats to my mom — she'll also get ideas.
Simran Jeet Singh, 33, is a professor of religion at Trinity University, as well as a writer and activist. He often shares his thoughts on social and political issues on Twitter, where he's amassed a sizable following.
One very devout follower of Singh's tweets is his mom, Parvinder Kaur, who creeps on his page "to get updates on my life," Singh told BuzzFeed News. On Tuesday, Mama Kaur decided to create her own Twitter account.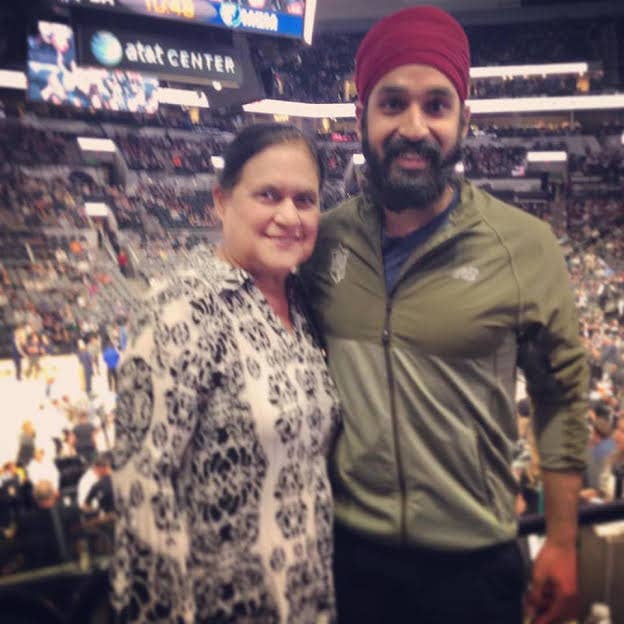 However, in creating her account and navigating Twitter, Kaur came across racist and hateful tweets directed at her son.
Some of the tweets told him to "go home" or to "go back" to where he's "from."
The two of them briefly talked about it over the phone on Tuesday.
"My mom's always had a good sense of humor about this kind of stuff — and she passed that down to my brothers and me," Singh said.
Along with some general concerns for her son's safety and well-being, Kaur had one reaction toward the trolls and bigots urging him to leave the country. "She asked me to tell people thank you for trying to get me home to Texas."
So he relayed his mom's message loud and clear on Twitter, where it's gone viral. And made a lot of people crack up.
(And crack a smile.)
People were incredibly impressed with Kaur and how she handled the situation.
Singh said humor has been a powerful coping method for him and his brothers growing up in San Antonio and dealing with racist rhetoric all of their lives.
"Of course we take threats of violence seriously, but the other stuff? I find it healthier to make the best of it," he added. "I think this joke from my mom is a good example of that."
Point: Mama Kaur.