This is Caitlin Crowley (right). She is 17 and a senior at Naples High School in Florida. She's dating her best friend, Kirrin Chew, who she met at a college prep program a few years ago.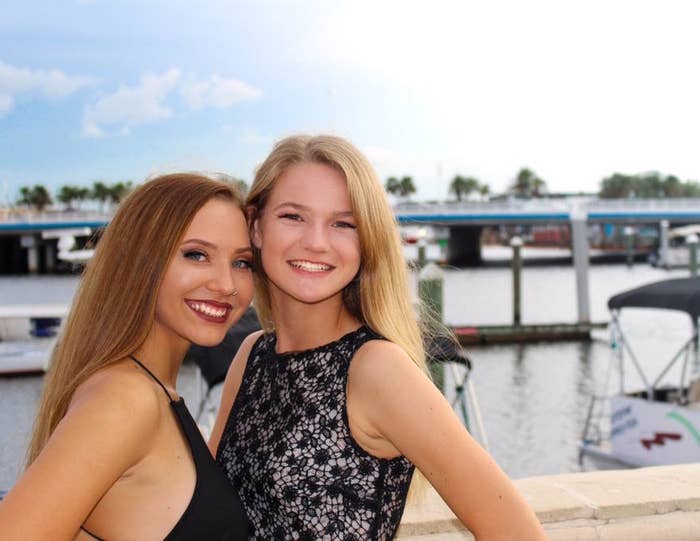 Earlier this week, Crowley came across an old photo from a freshman year dance that she attended with a boy named Dylan. She and Dylan are still friends, but she had a good laugh seeing the difference a few years made.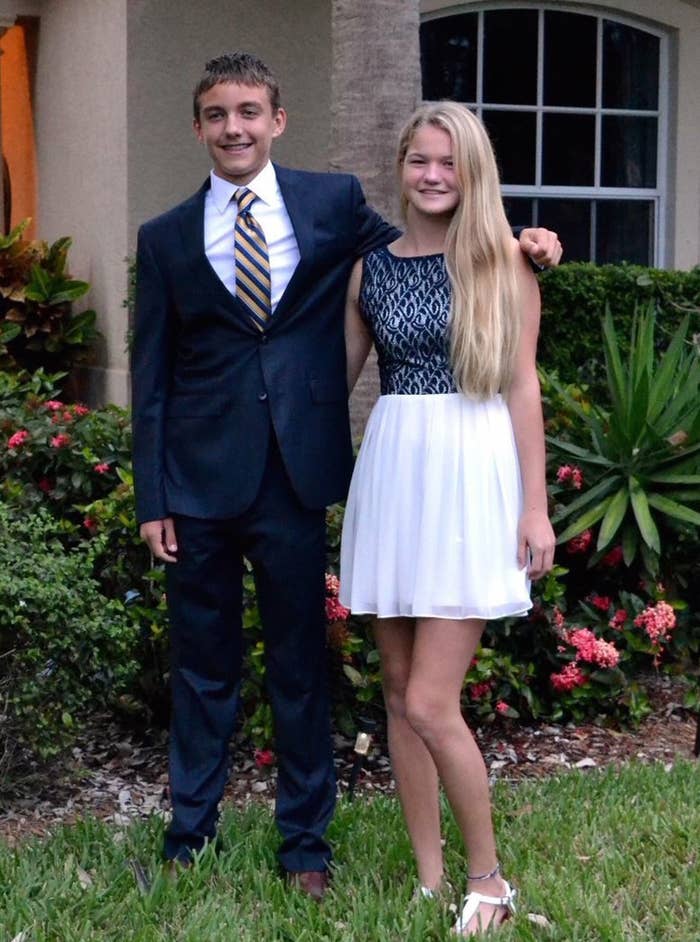 She decided to jokingly tweet side-by-side photos of her freshman–year self versus where she is today. "Does this count as a glo up???" she captioned it.
However, her joke quickly became something more momentous and heartfelt for many people.
Many people laughed at the photos, but they said they also could ~feel~ them and relate to them.
Soon, it inspired other young women to share their own "glo ups." Sydney Carlson, an 18-year-old also from Florida, told BuzzFeed News she "immediately related" to Crowley's tweet. "I used to date only guys...but now am in a happy relationship with the girl in the picture," she said.
Manny Arraiz, a 24-year-old from Atlanta, felt the tweet was so meaningful that she rummaged through old photos to share her own "glo up."
"I went to Catholic school my whole life and had a hard time coming to terms with my own identity," Devin Mongan, 18, from Long Island told BuzzFeed News.
The most common reason the young women were compelled to participate was to show the process of coming out, they said. Katy Nicholson said she was inspired to come out by seeing other out, happy lesbian couples.
"I decided to share my 'glo up' because I'm extremely proud of the progress I've made with being comfortable about my sexuality," Mackenzie Schmidt, 18, from Indiana told BuzzFeed News.
"I could see the difference in my 'glo up' from being so uncomfortable with my body and the person I was dating to how I am now!" Anissa Cruz said.
Sabrina Herstedt from Massachusetts said she too, shared her photos for "selfish" reasons. But reflecting on her photos has been therapeutic for her, the 21-year-old said.
Crowley is shocked by the impact of her "joke" tweet. It's had an emotional and deeply personal effect on her, she said.