This is 18-year-old Angeline Tu Tran who's originally from California. After graduating high school recently, she decided to take a gap year and join her father who had moved to Vietnam two years ago. They've been traveling together ever since.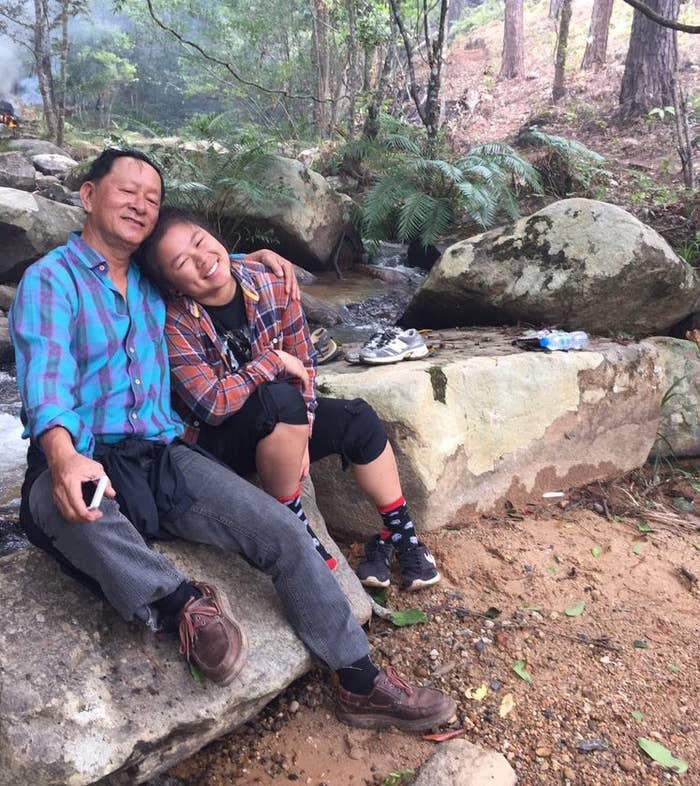 On one of their hikes through a mountainous region in the city of Da Lat, she saw that her dad had written something in the sand.
Angeline said her dad's phone had died, so he asked her to take a picture of the scribble ("Huyen") to send to him later.
That's when she asked him what "Huyen" meant.
"He said something along the lines of, 'Just this lady I'm interested in' and quickly brushed it off," Angeline explained.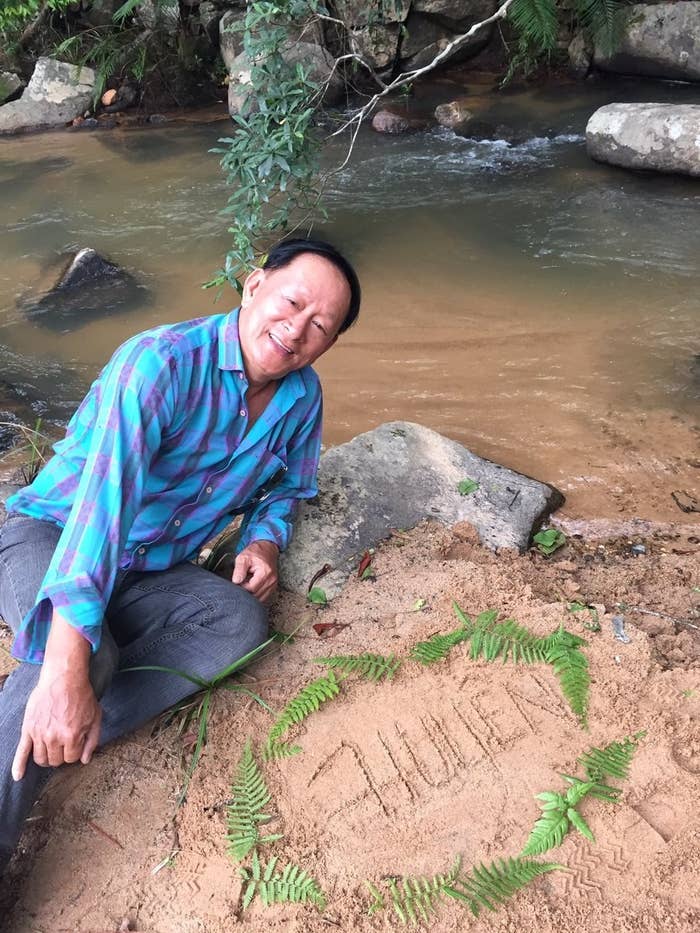 After sending the photos to Huyen, Angeline's dad said "It made her very happy."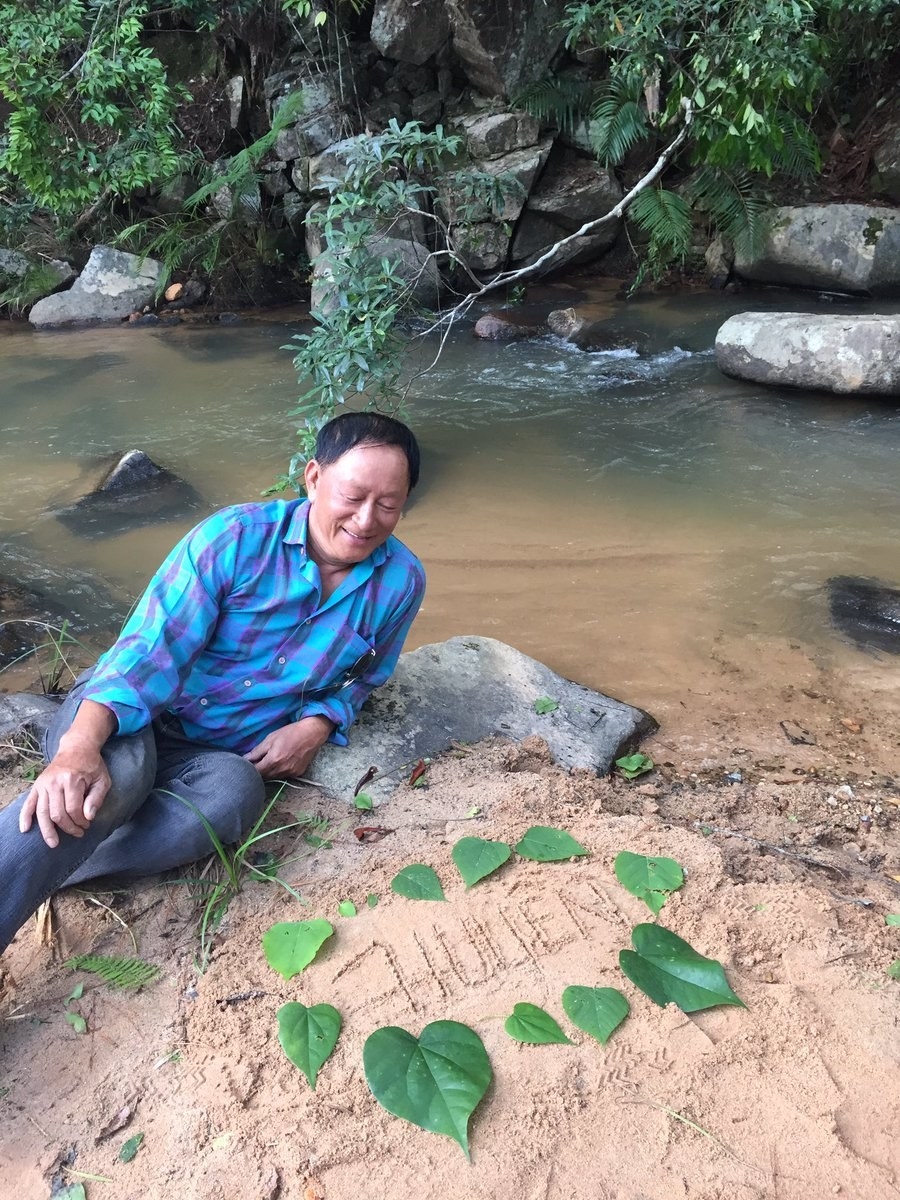 Angeline shared her dad's photos to her Twitter, where she thought her friends who know her dad would get a kick out of it. But instead the photos went viral, and a whole bunch of strangers are touched by the simple and adorable gesture.
"Your dad looks so happy," someone observed.
Angeline's dad has raised the bar for folks half his age. "The game has changed."
And many others are very invested in the potential ~budding romance~.
Angeline said the last she heard, Huyen asked her dad to "save a date" for them to hang out when he's back from his travels.
But she said she's since showed her dad the sweet comments and overwhelming support for him (and Huyen), and he's absolutely stunned.
"20 THOUSAND [Likes]???!!!" Angeline's dad reacted. Her tweet now has more than 33,000 likes.
But he's made more of an ~impression~ on our hearts.