This is the Pollard family from Los Angeles. Erika Pollard is mom to 22-year-old Taylor and 10-year-old Kheris. Kheris is currently in the 5th grade, but she's had a tough time navigating her elementary school years.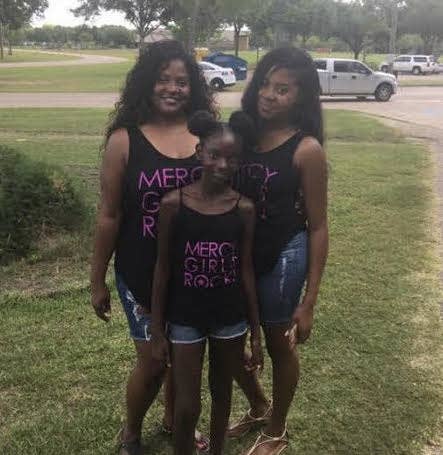 Kids would constantly tease Kheris about her darker complexion throughout grade school. Their mom eventually decided to transfer her to a different school because the bullying was severely affecting Kheris' self esteem.
Kheris told BuzzFeed News that during an exercise years ago in grade school her teacher asked students to draw themselves, then handed her a black crayon. "I'm not that dark... I'm brown," she replied.
By the second grade, their mom decided to enroll Kheris in a different school and school district that was more diverse.
Taylor said the bullying did subside a bit, but Kheris was still coming to her with negative comments she'd hear about her skin tone — this time, however, they were coming from other black students, which surprised Taylor.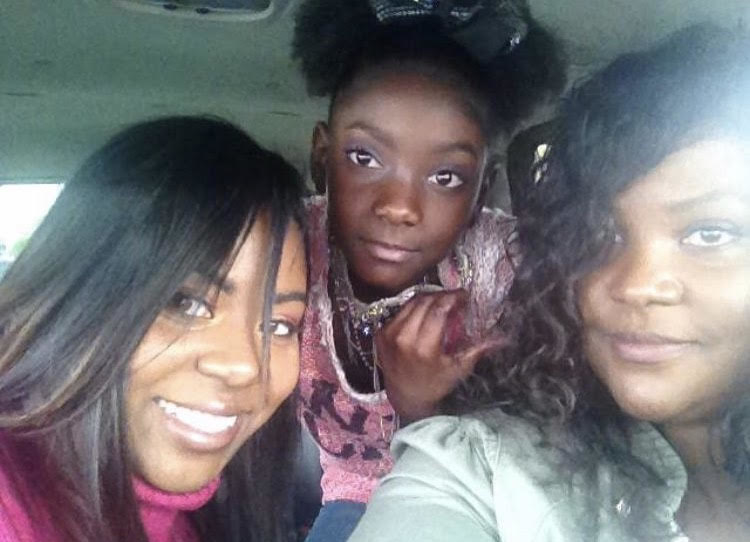 Taylor and her mom were feeling helpless. But after a fateful Wiz-inspired fashion show, and a subsequent tweet that went viral, things started to slowly change.
Taylor then shared a video of Kheris fiercely strutting down the aisle. People were in love with Kheris' entire look and attitude.
When Taylor showed Kheris the flood of comments calling her "beautiful" and her skin "gorgeous," Kheris's face lit up.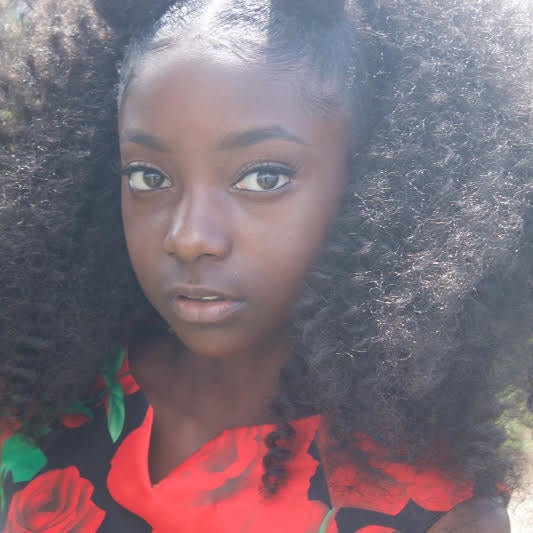 "She was obsessed with the comments," Taylor said. "So many people's comments gave her a positive outlook on her skin. It gave her reassurance."
"I was overwhelmed," Kheris said. "There were so many comments that they loved my skin and my hair."
It was then that Taylor had the idea to help Kheris run her own Twitter account, and fill it with photos from their own creative fashion shoots. Taylor said she and their mom closely monitor the account, and do the majority of the posting.
There were people who pushed back and had concerns about a 10-year-old already having a social media account, but Taylor said she had a Myspace at a very young age.
The Pollards mostly hope that the outlet not only helps Kheris with her self-image, but that she will use it to empower other young girls.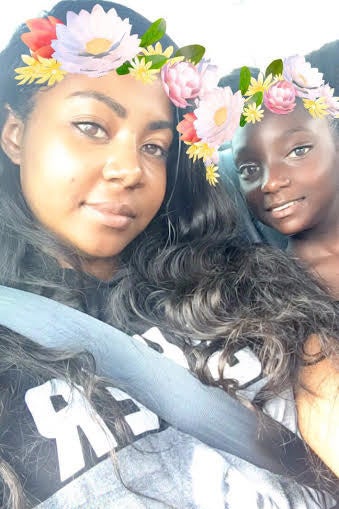 "I told Kheris now that she has the attention she should use it as a positive outlet," Taylor said. "I think it's important to use the platform to positively influence other kids."
Kheris said the support she's received from strangers across the internet "made me feel more confident about myself."