A Burger King location in Queens, New York, recently "dressed up" as a "McDonald's ghost" for Halloween. And if the shade at their frenemy wasn't obvious enough, they included a message: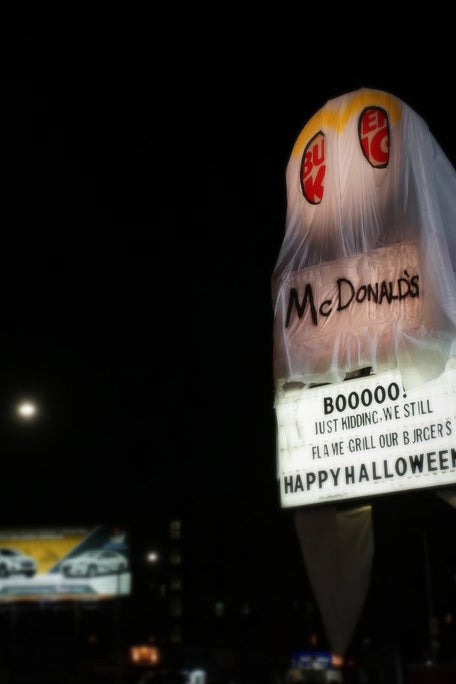 It read: "BOOOOOO. Just kidding. We still flame grill our burgers. Happy Halloween."
Damn.
They dressed the entire restaurant building as a ghost and even cut eye holes over the storefront's "Burger King" signs.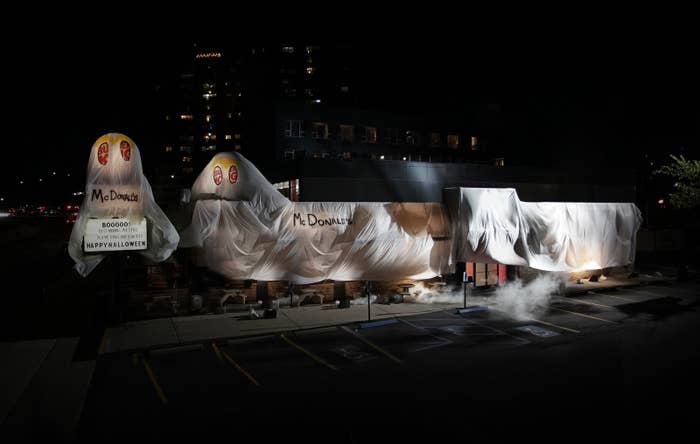 A rep from Burger King confirmed to BuzzFeed News that this was only one store's doing. But people who spotted it are pretty amazed. Mostly at the complete and utter pettiness.
"JSUIS MORT" = "I AM DEAD"
Inspiring.
BuzzFeed News has followed up with Burger King to learn more not only about this specific location, but about how to attain this level of petty.