On Monday, Twitter user @asteinmetz_21 popularized this complete myth that "news" is an acronym for "notable events, weather, and sports." (It's not. But his tweet went viral with nearly 28,000 retweets currently, and so here we are.)
Peoples' minds were blown. (Deceptively.)
And subsequent retweets of people saying they've "just learned today" have gone even more viral. This one from @KweenKay_ has been retweeted more than 123,000 times. (Oh my god.)
And then this entirely fabricated "fact" went viral and completely out of control.
Eventually, some people chimed in to debunk the "fact."
And then Merriam-Webster (whose head was probably in its palms) tried to shut the whole thing down.
When BuzzFeed News reached out to the dictionary company, associate editor Kory Stamper echoed the "no" — this time louder and more thoroughly for the folks in the back.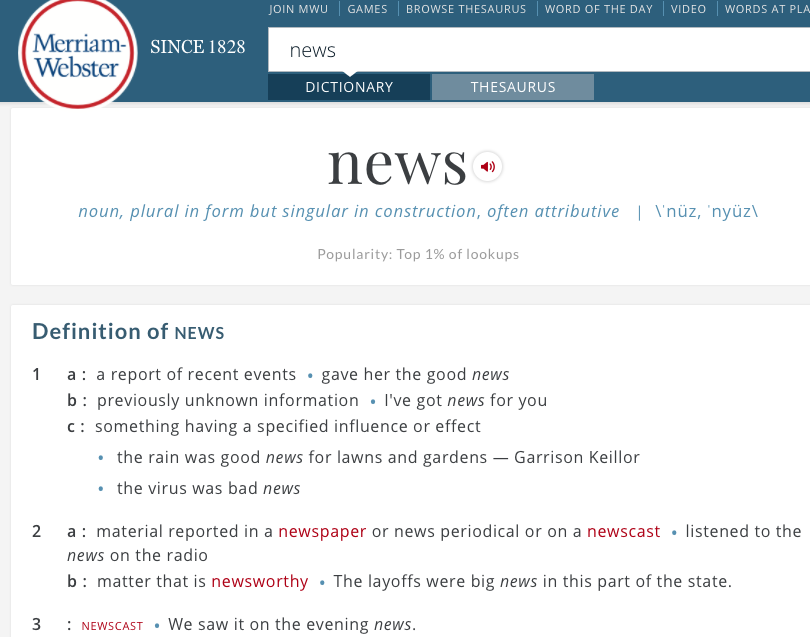 The Online Etymology Dictionary does not reference any acronyms either. Interestingly, though, "news" does come from the French "nouvelles."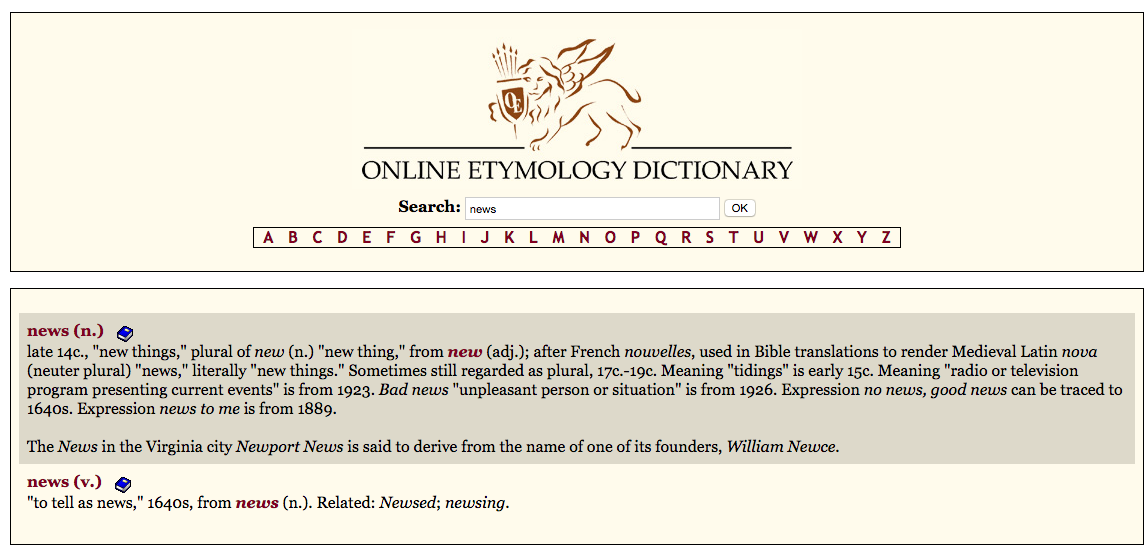 But then people online started to claim that "news" is actually an acronym for "North, East, West, South."
"It's not an acronym for that, either," Stamper stated. "It's just from 'new.'" No acronymic ties. None. Zilch. No.
IN CONCLUSION: "NEWS" IS NOT AN ACRONYM. I'M SORRY BUT YOU DID NOT LEARN SOMETHING TODAY. AND WE HAVE ENTERED A NEW DIMENSION OF "FAKE NEWS."
This whole mess, however, has made for some excellent trolling. "I can't believe it's taken me this long to figure out that NEWS stands for Numerous Evidence We're Stupid."
"It's took me 19 years to figure out that NEWS stands for Never Ebuy Wthe Sun."
"It took me 19 years to learn that NEWS stands for No Edisrespecting Women Son."
"Can't believe it took me over 25 years to find out NEWS stands for 'stop believing everything you read on the internet.'"