By now, you've probably seen your Facebook friends promoting a fundraiser for a Texas-based nonprofit that aims to "reunite an immigrant parent with their child".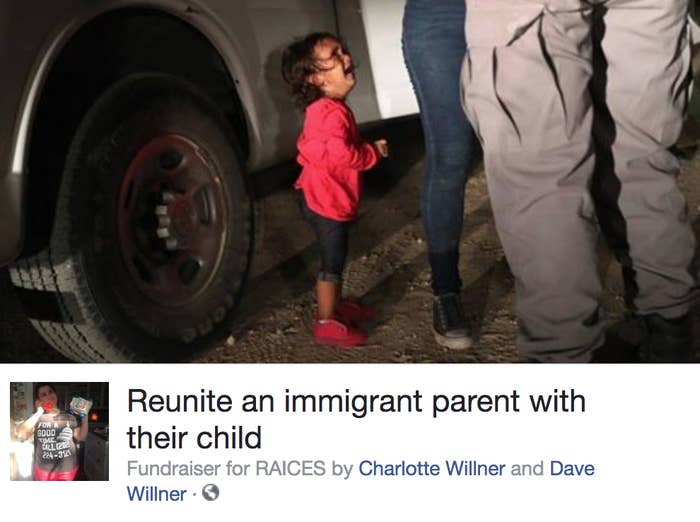 The fundraiser was started over the weekend by Charlotte and Dave Willner, a couple from the Bay Area.
The couple started the page to raise money for the Texas-based Refugee and Immigrant Center for Education and Legal Services (RAICES) when they learned of President Trump's "zero tolerance" border-crossing policy.
The policy has resulted in many young children being forcibly separated from their parents at the US–Mexico border.
RAICES provides free and low-cost legal services to immigrant families in central and south Texas and is the largest immigration nonprofit in Texas, according to their website.
"Until the election, I think there's little chance of a political solution to this grave American moral failing," the couple wrote on their Facebook fundraiser page. "But there is still something we can do."
The couple's goal was to "directly fund the bond necessary to get parents out of detention and reunited with their children while awaiting court proceedings," they wrote.
Since the bonds set for asylum-seekers start at a minimum of $1,500, they set a fundraising goal of $1,500.
They surpassed their initial goal almost immediately. As of Wednesday, over 315,000 people have collectively donated over $12,370,930.

The Willners updated their cause and wrote that private donors have matched up to $360,000 of donations.
A new goal has been set to raise $15 million.
In a press release provided to BuzzFeed News, Facebook and RAICES claim donations are pouring in at a rate of roughly $4,000 per minute.
A rep for Facebook said it the largest single fundraiser to date using their platform.
"We do not have the words to thank Charlotte and Dave Willner," a spokesperson for RAICES said. "Thanks is inadequate for the work these funds will make possible."
Donations are still coming in, and at a rate so intense that it has crashed the RAICES website.

On Wednesday, reps from RAICES hosted a Facebook Live event to inform donors of what they plan to do with the money.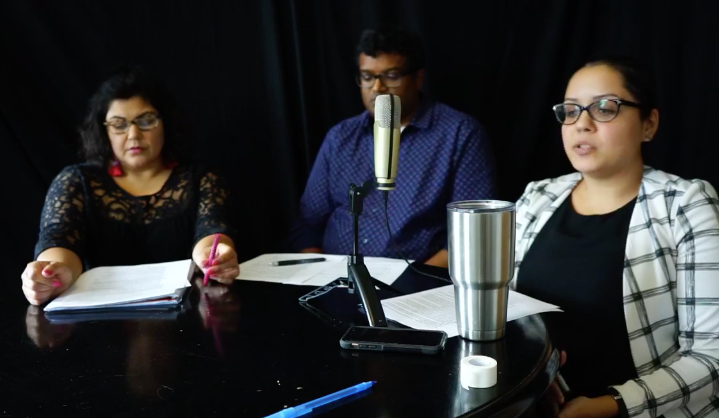 First, they said they've initiated a project to "centralize ... management" that will ultimately help other organizations that represent parents and children locate parents and children and refer them to "pro bono counsel."
They said they also plan to staff up and recruit/hire more employees. Since they've seen an "overwhelming" amount of interest in volunteering, the aforementioned staff will help manage volunteers, train them, and oversee logistics
The group said their goal is to "provide legal representation to every child" and to "ensure every parent has representation and legal counsel."
They are also planning to set aside a portion of the millions of donations for a "bond fund."
"No child regardless should ever have to go to court by themselves," they said.
In response to the huge amount of money raised, the Willners said in a press release that "when we all come together in community efforts like this, we can find an antidote to the feelings of helplessness."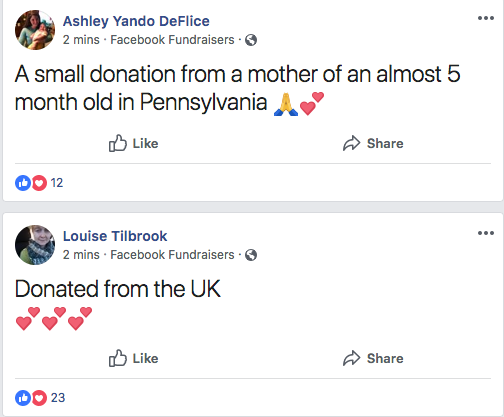 "This is just the start though, and donating is the easy part, so our hope is that people continue to be hungry for information and get involved," they said.