In a recent post that's now gone hugely viral, two women captured their friendship in one quote. This one is just as touching as other posts, and reveals the very honest pettiness in all our hearts.
"We don't have any hobbies. But we do try to get together a few times a month to judge people and complain about things."
The Facebook post has now been shared over 150,000 times, with almost just as many comments about how hilariously honest and relatable it is.



With people making these ladies their friendship/squad/life goals.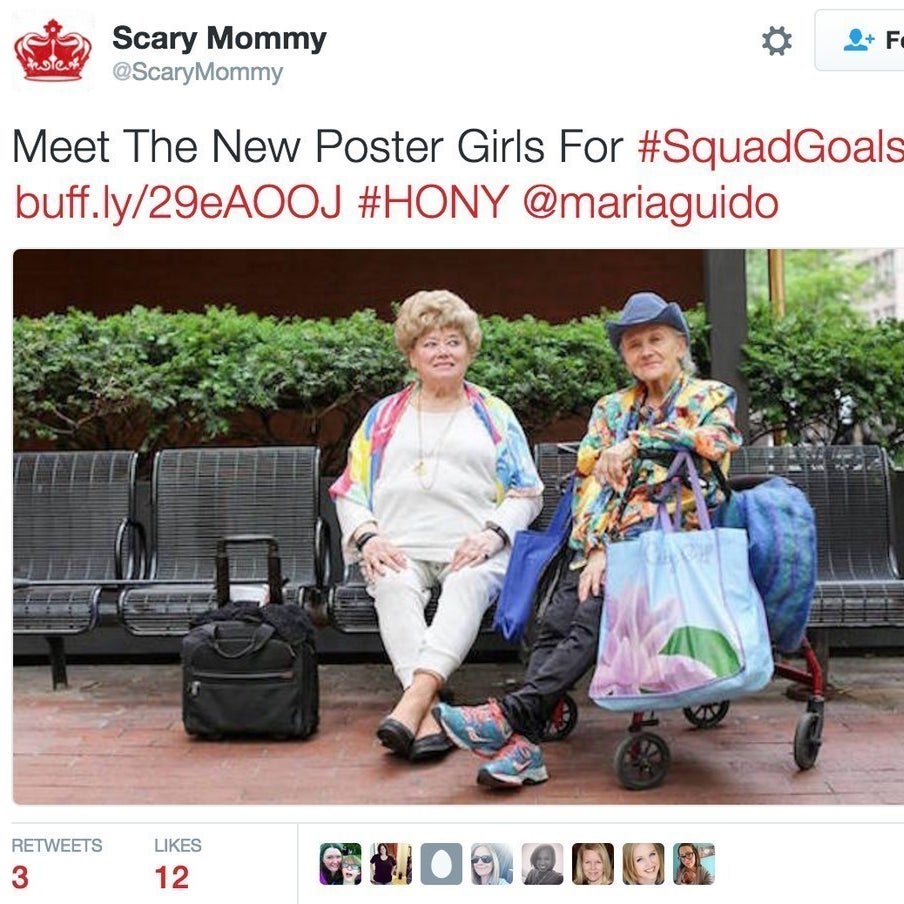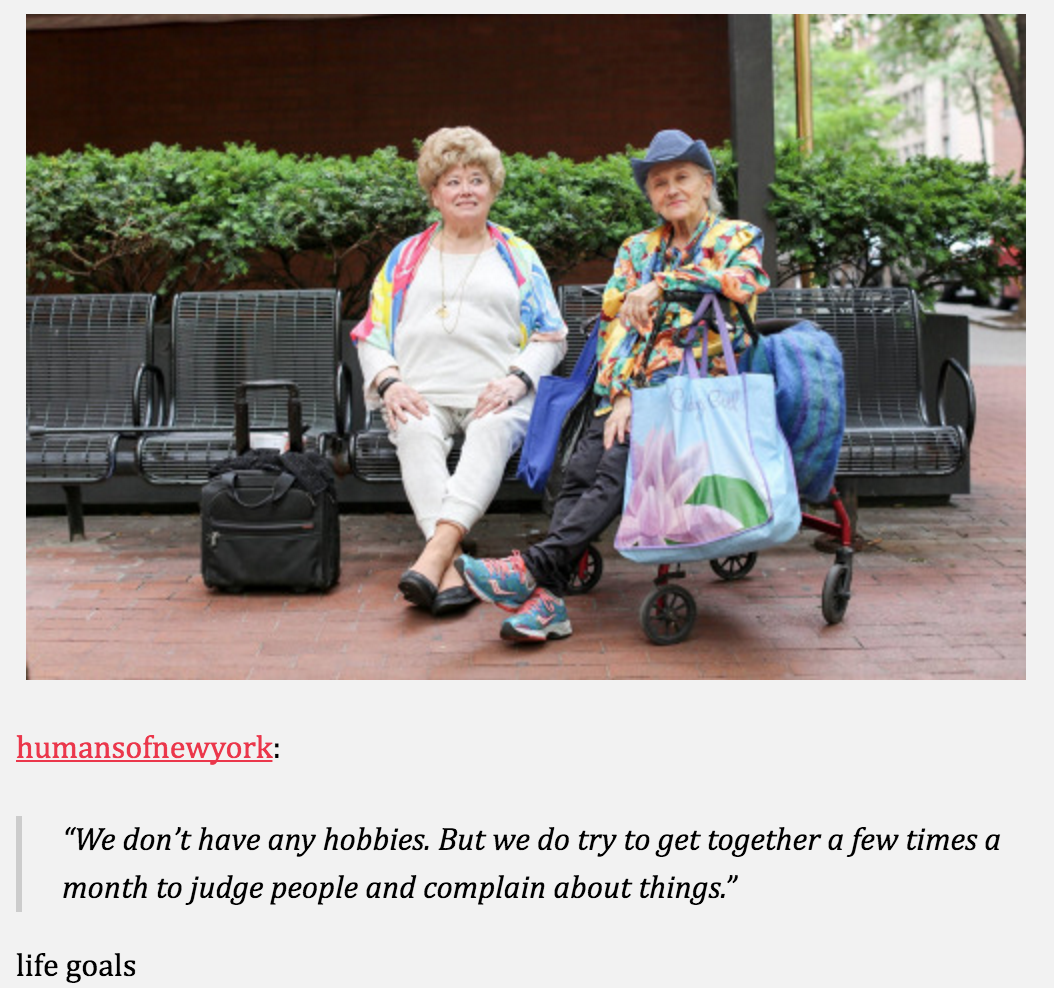 Someone even shared a surprisingly sweet and sentimental story of their friend.

Because we can LIE and pretend we don't all do it...or we can accept that this is a beautiful thing BFF-ships are built on. 💖

BuzzFeed has reached out to HONY and photographer Brandon Stanton to hopefully learn more about these two badass ladies.