What happened: On Monday, President Trump made a derogatory reference to Sen. Elizabeth Warren during an event honoring Navajo veterans. He mocked Warren's self-proclaimed Native American heritage and called her "Pocahontas"...again.
Enter Trump's second son, Eric, who was none too happy to see the criticisms of his father's comment.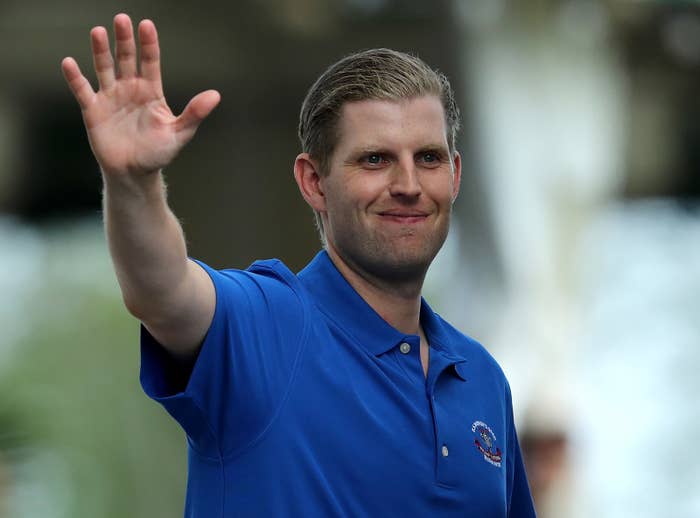 So in an effort to defend his dad, Eric on Tuesday pointed to the "irony" of an ABC employee apparently terming the president's slur offensive, because they belong to an organization "whose parent company Disney has profited nearly half a billion dollars on the movie Pocahontas."
The tweet left many people scratching their heads.
Some tried to explain that a movie about the Native American heroine is very different from using her name as an insult.
Others wondered if Trump knew Pocahontas was an actual person.
Eric's remark led people to question whether he understands basic concepts, like irony.
"Even Alanis Morissette's concept of irony was more ironic than this."