Vets in Brisbane, Australia, said a 21-year-old came in with a fishy problem after her goldfish accidentally swallowed a pebble.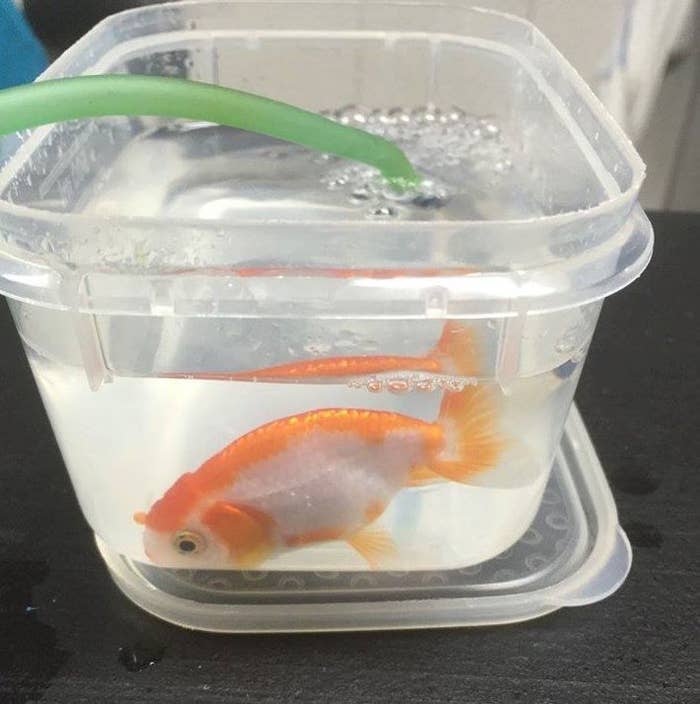 Conquer was taken in for emergency surgery, anesthetized, and prepped to have the pebble removed.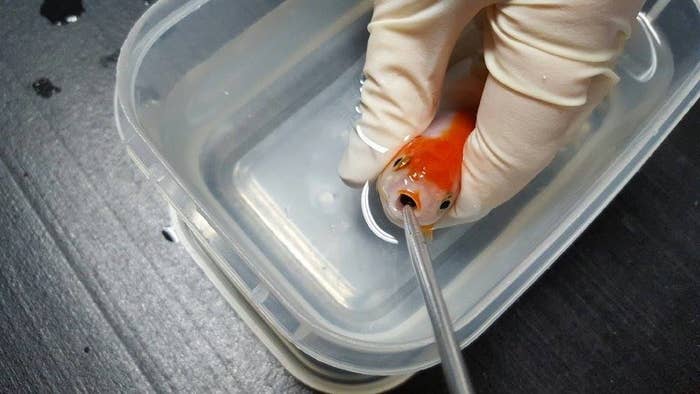 They gently propped his tiny mouth open, and with a special instrument, they went in...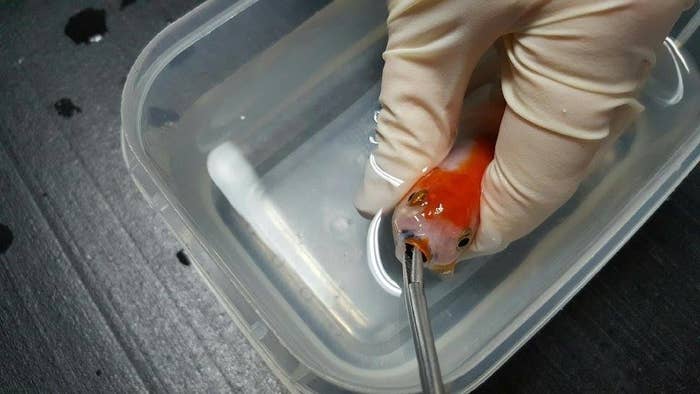 Took hold of the pebble...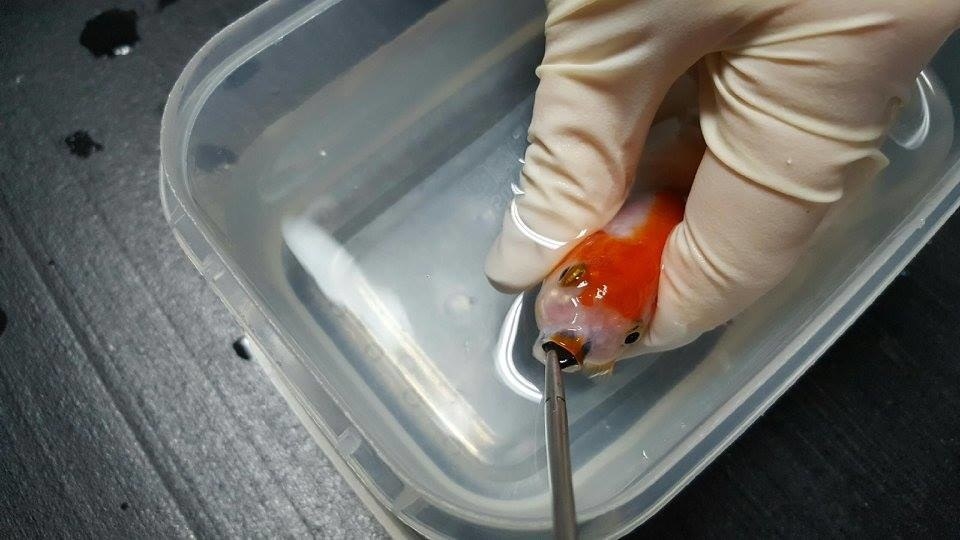 ...and successfully removed it!
A spokesperson at the center told BuzzFeed News the procedure was "quite quick." Conquer has recovered "remarkably well," they're happy to report.
The procedure reportedly cost Conquer's owner $500 (Conquer was $12 at a pet store). However, the vets applauded her for taking the action she did for her fish.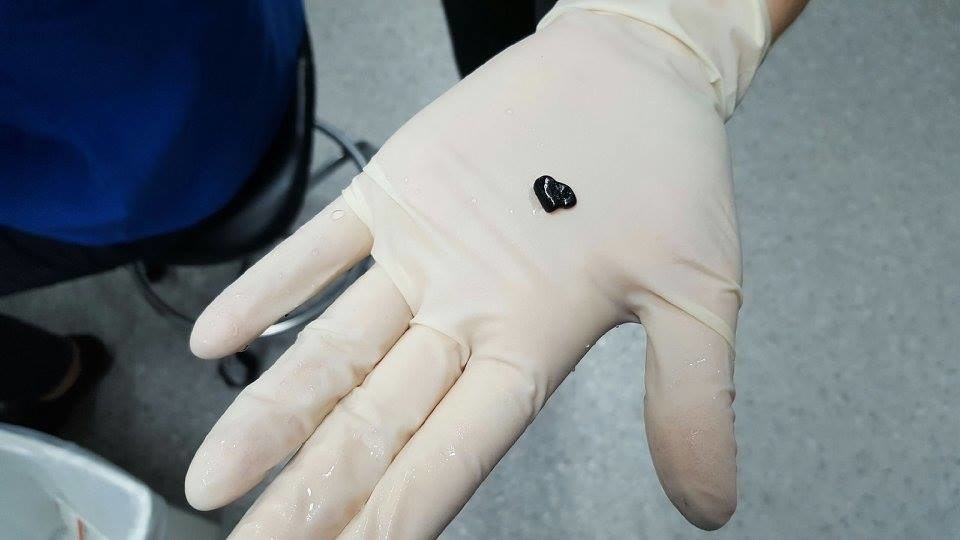 The spokesperson added that it was humbling and heartwarming to see the same kind of love and care for a goldfish that people have for their dogs and cats.