A Mom Put A Message For Her Teen Son On A Vodka Bottle If He Ever Tried To Drink It
People are applauding Cheryl's "extra" parenting methods.
This is 17-year-old Spencer Slavazza and his mom, Cheryl. Since he's still underage, Spencer told BuzzFeed News his mom is constantly keeping a close watch over him.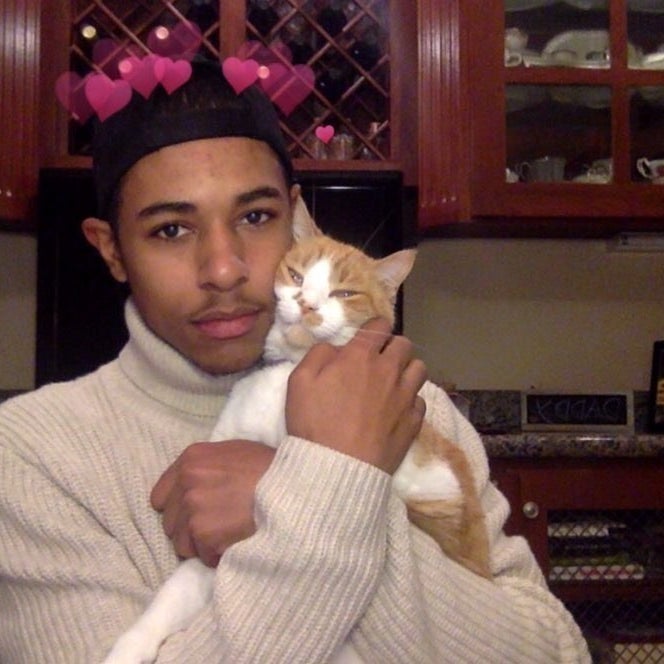 "She is always looking for ways to monitor me," he said. But adds that she's not always strict; she "keeps it fun."
For the holidays this year, his mom purchased a unique bottle of vodka from Costco. The bottle has a built-in, pre-programmed digital banner so you can customize a display message. Ms. Cheryl had originally set it to say, "Happy holidays from the Slavazzas," Spencer said.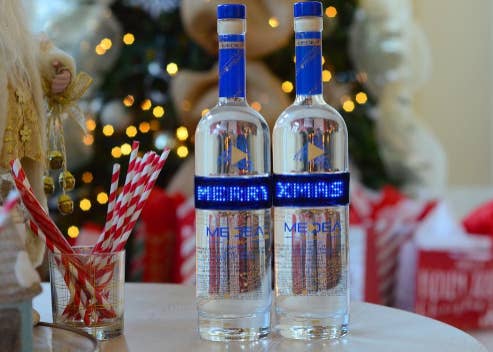 Spencer's mom had apparently reprogrammed the vodka so that it read, spelled out very slowly across the bottle, "DRINK THIS N ILL WHOOP YA ASS."
But he did tell his mom that people online were praising her and her parenting. And while Ms. Cheryl found the comments funny, she also warned her son "to be careful about what [he] posts on the internet," Spencer said.
Moms 😂.