This is 17-year-old Santana Gutierrez, who's originally from Las Vegas and is currently attending UC San Diego in La Jolla, California.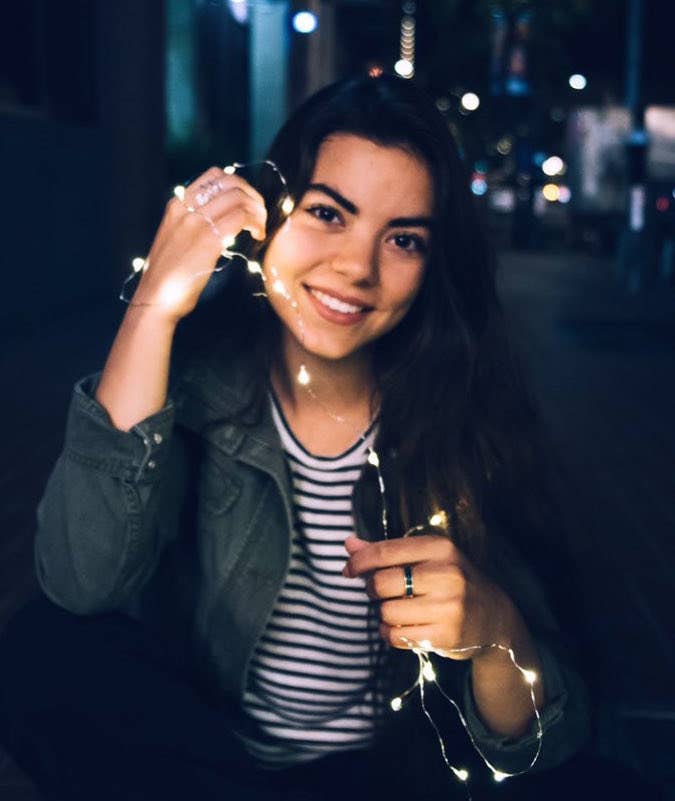 Santana's story starts all the way back in September, when she serendipitously met a girl at a mall in San Diego who looked a lot like her. She told BuzzFeed News that "so many things had to happen" that day for them to meet each other.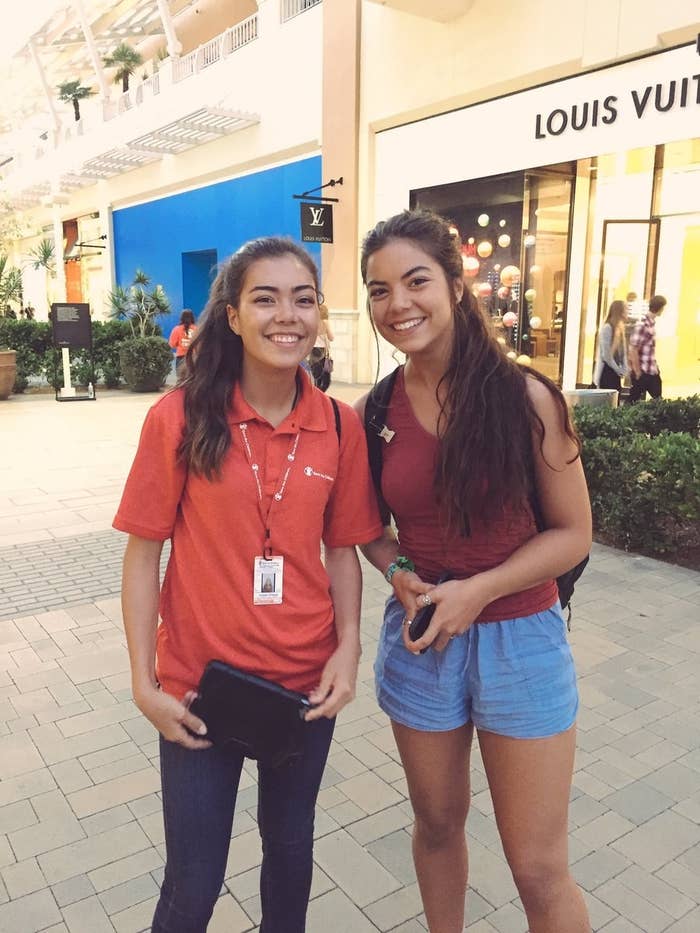 Afterward, Santana tweeted the photo and said she had met her "literal doppelgänger just now." Her tweet from September has been retweeted over 20,000 times.
It was all cute and fun — until this week, when someone who had just stumbled upon her viral tweet tweeted at Santana with a photo of her friend, who suspiciously looks a lot like Santana as well.
The resemblance is uncanny, tbqh. When Santana saw the photos of user @allyholtt, "I was extremely freaked out," she said. She even showed them to her parents — just in case there was something she should know.
Very soon after, another photo emerged of a completely different person who shared similar facial attributes to the other three ladies.
People are baffled by the resemblances among complete strangers. Some are even convinced there must be some DNA relation in this doppelgänger ring.
There were a lot of references to Orphan Black, but Santana said she's never seen the show. The show even retweeted a joke about it.
(And had their own fun with it.)
A few more lookalikes were shared, including actors Samantha Boscarino and Auli'i Cravalho.
Santana told BuzzFeed News she's still in contact with Isobel (the original "twin") and hopes she can get in touch with the rest of the gang. "It would be so funny for all of us to meet one day to see each other in person," she said.