This is 21-year-old Becca Mayo and her mom, Susan. Becca is currently a junior at the University of Minnesota, and her mom lives in Charlotte, North Carolina.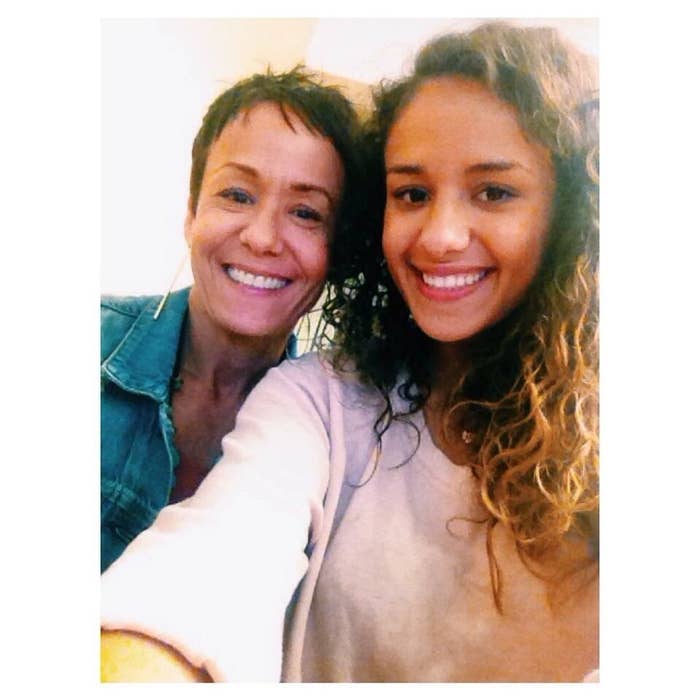 Susan is "not a fan" of the President Trump — to say the least.
Susan told BuzzFeed News she thinks he's "an embarrassment to America" and that he has "no clue what he was getting himself into" with running a country.
On Tuesday, while Becca was in class, she got an automated text saying she'd been registered for a Trump rally in Pennsylvania this Saturday. "I was really confused at first because it was completely out of the blue," Becca said.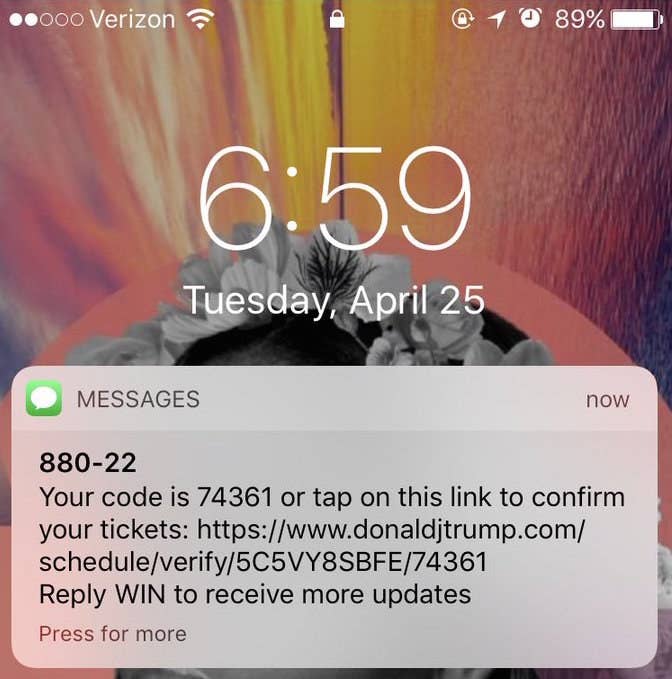 But then she got another text — this time from her mom. Her mom explained that she'd been trying to sign as many people up that she knew for the rally "so there'll be empty seats."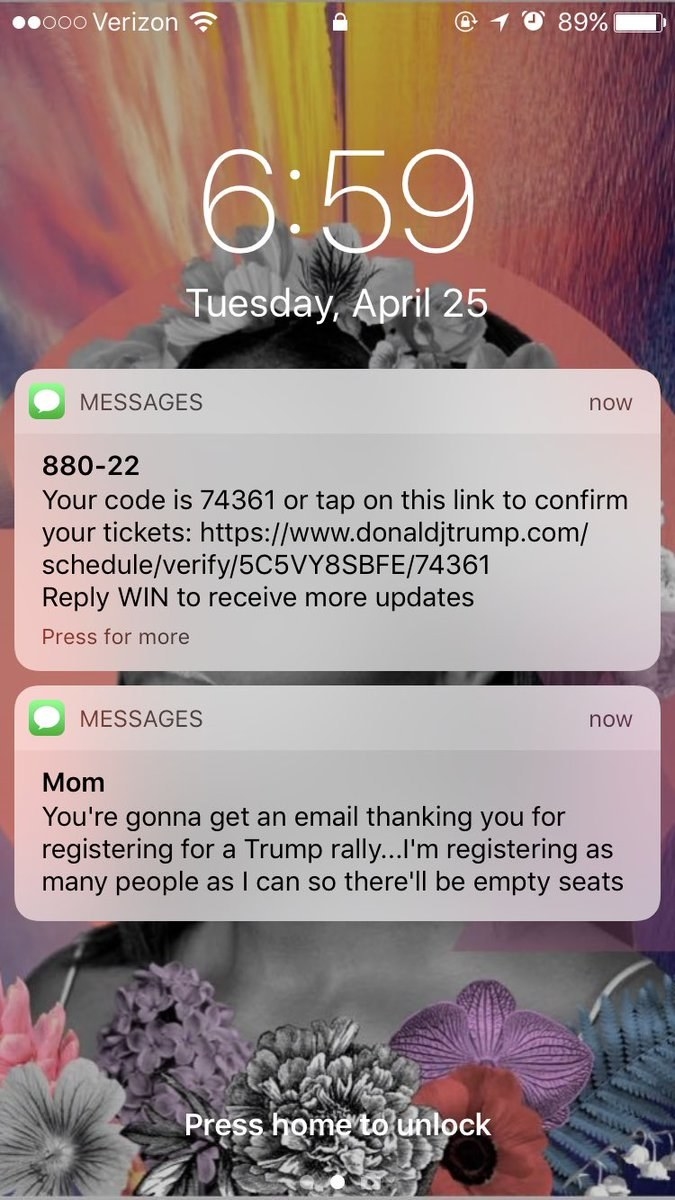 Becca then shared the stunt on Twitter. Susan has gained the approval of complete strangers and other anti-Trump people. "She's doing the Lord's work," someone responded.
And she's also gotten pure, no-questions-asked applause.
Susan told BuzzFeed News she's not at all worried about how a president who's very active on Twitter would react to her stunt. She suspects Trump will probably block her daughter on Twitter since she's made it public, but both Susan and Becca are OK with that.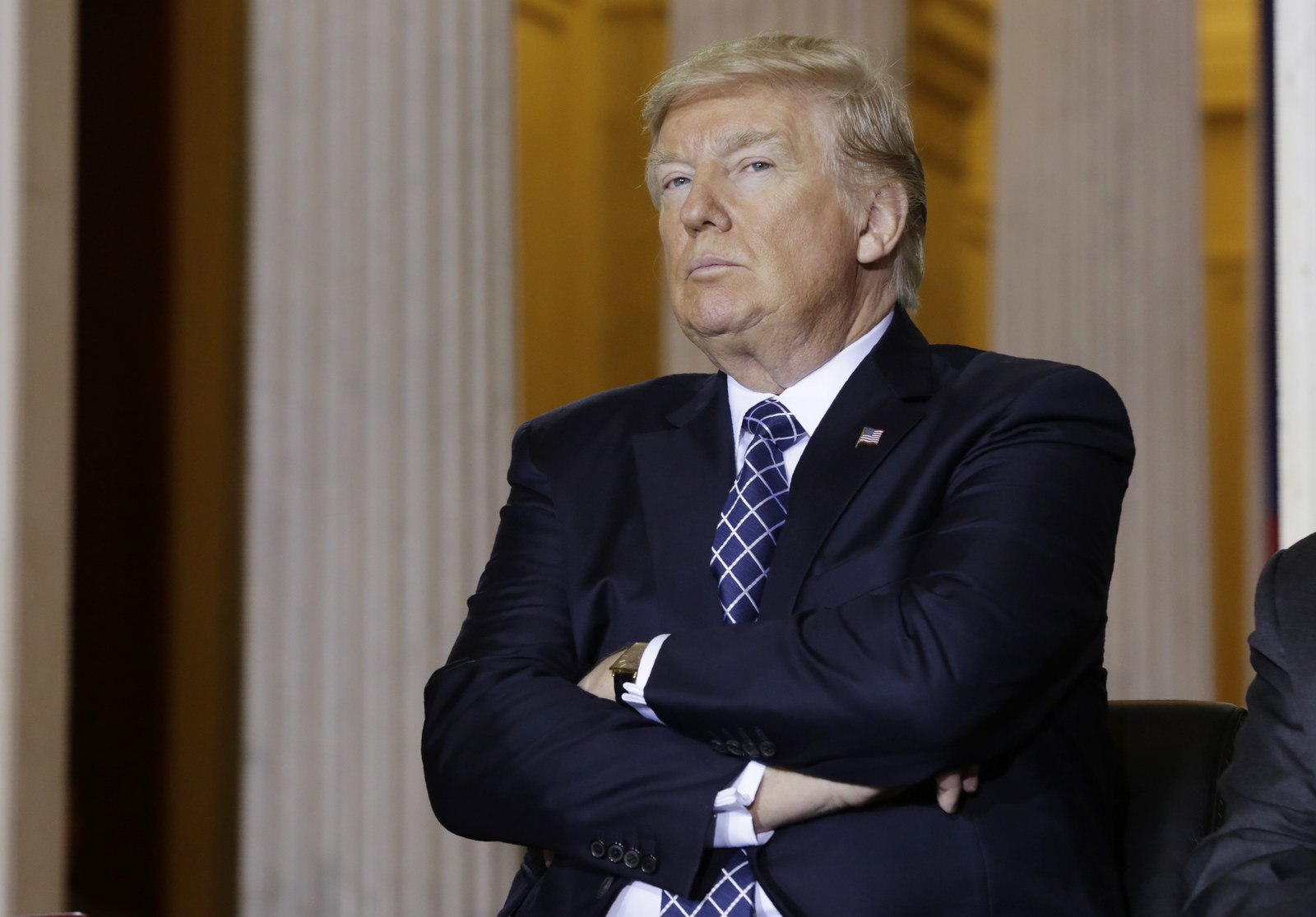 She's not too worried about fiery Trump supporters either, because her fiancé, who she's going to marry in two weeks, voted Trump. "We agree to disagree," Susan said.