This is 18-year-old Abeera Tariq with her mom, Noreen. Their entire family attended her cousin's wedding recently, and this specific photo was apparently among hundreds of photos taken that day.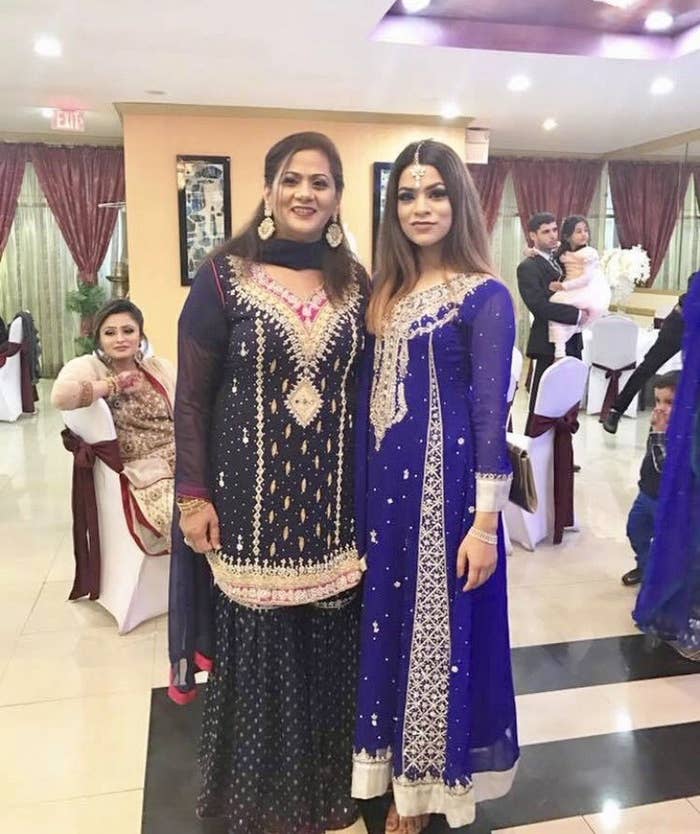 Because Tariq didn't get a chance to get a photo with just her brothers, she decided to crop one to post to Facebook. When her mom noticed she was the casualty of the crop, "she flipped," Tariq told BuzzFeed News.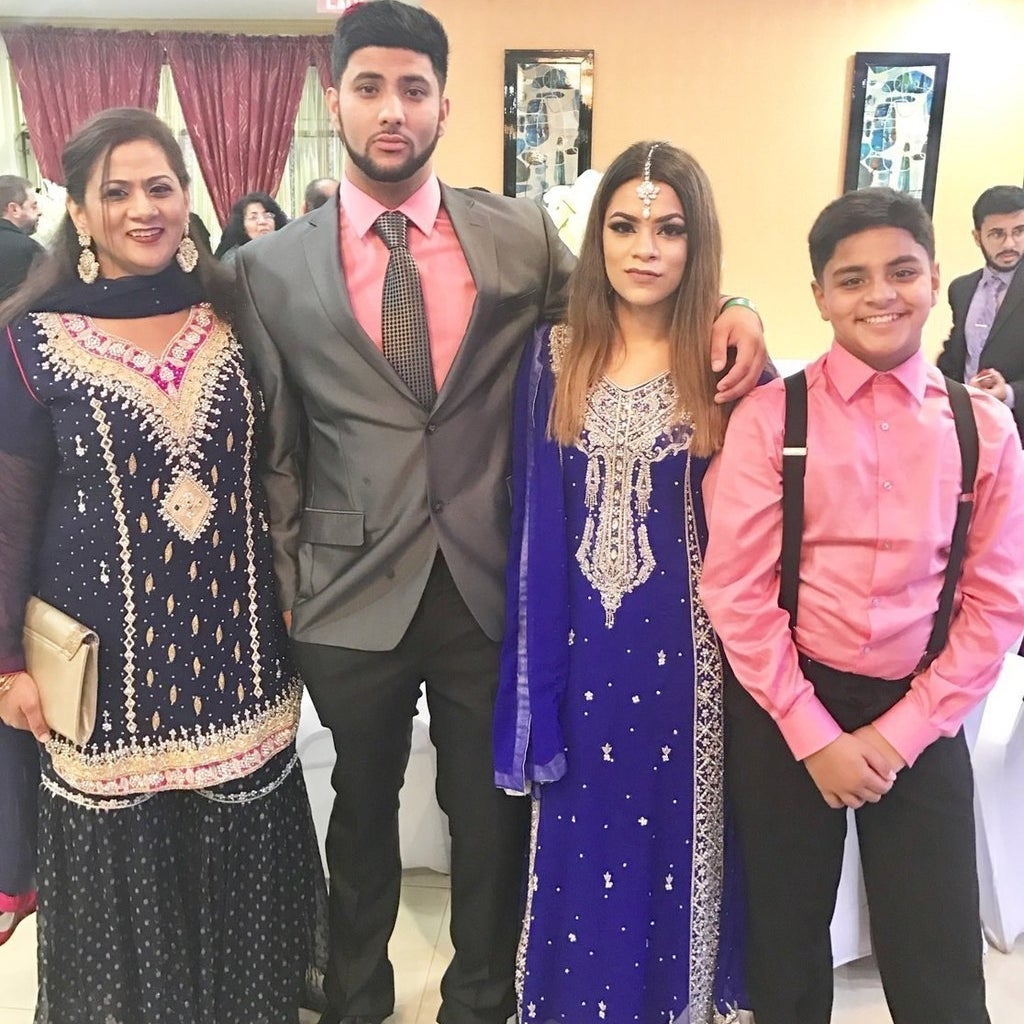 "My mom and I are really close, I consider her a best friend," Tariq said, explaining she didn't think much of the crop at the time.
Upset, Noreen screenshotted the photo and asked her daughter why she was cropped out of it. "[You] all are here in this world because of me," she proceeded to say as she addressed the indignity.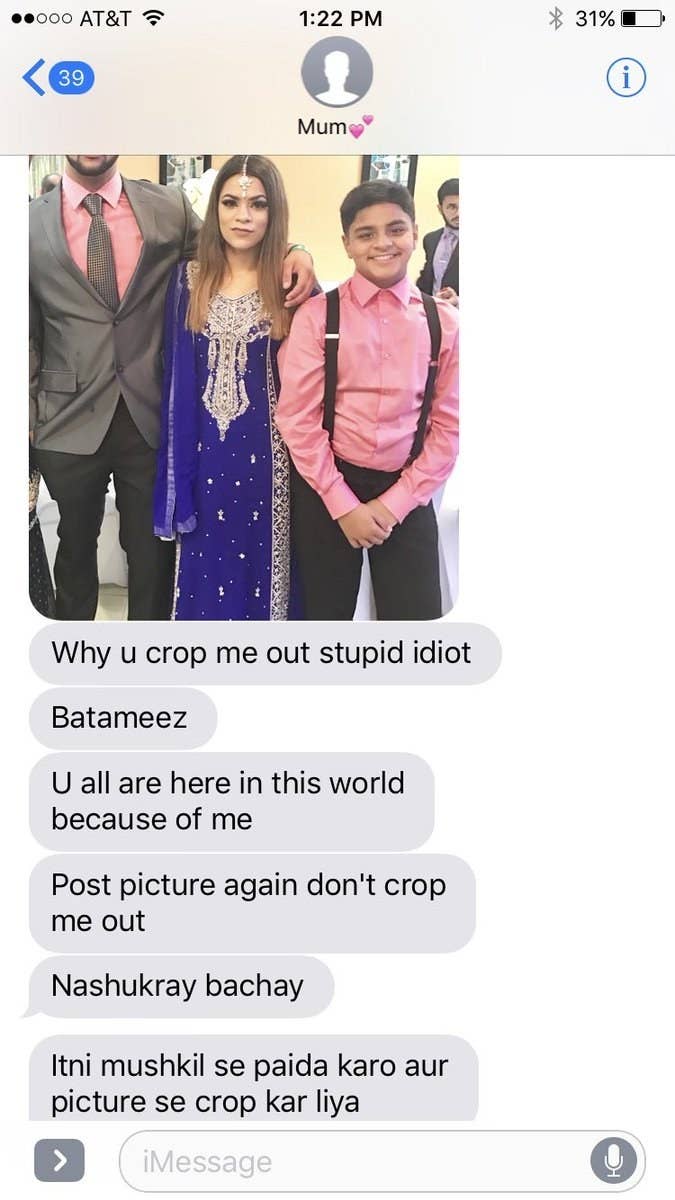 People who found Tariq's tweet are both howling and applauding her mom's unabashed guilt-tripping.


Which is so familiar, and kind of comforting, for kids who can relate.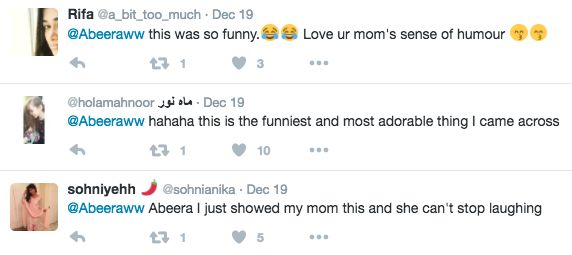 Especially with the term "Nashukray bachay" for other native speakers, which Tariq explained is used frequently "among Pakistanis and Desi moms in general."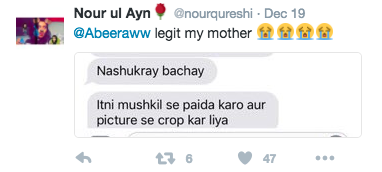 But for most, they're both empathetic to Noreen for being a victim of a crop, and praising her for having "the level of petty" to call her daughter out.


Tariq told BuzzFeed News she did end up swapping out the cropped photo for the original and notes that her mom is thoroughly enjoying the "hilarious comments people are leaving her."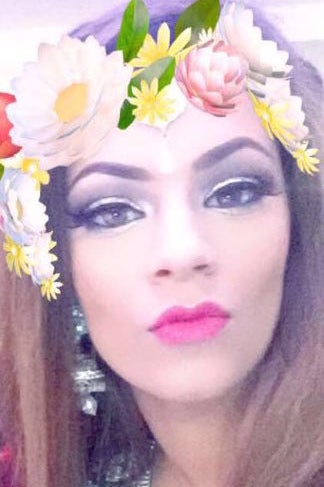 Just kidding, we wouldn't do you dirty like that, Mama Noreen ;-).