Immediately following Sunday's presidential debate, Donald Trump and his Twitter fingers kept surprisingly quiet.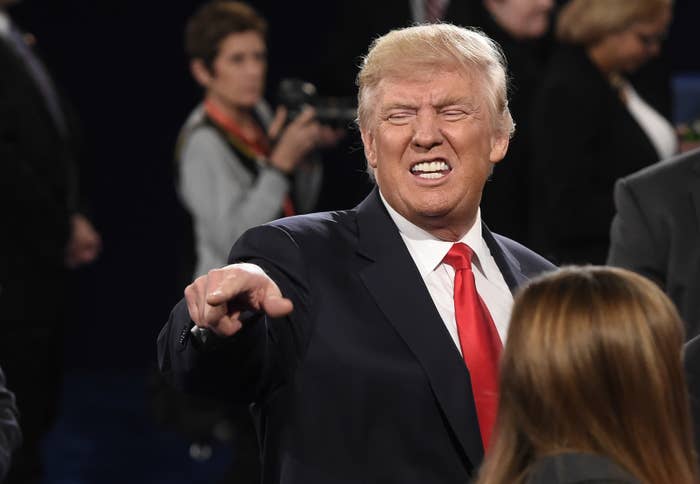 He issued an amicable first tweet after the debate thanking his supporters.
But very soon after that — like, a literal hour — Trump started going in on all of the Republican party members who have publicly criticized and denounced his lewd comments about women in the now-infamous 2005 tape. Trump started with House Speaker Paul Ryan.
Next: CNN. He called them "the worst" and a "biased" media outlet.
Then early Tuesday morning, he went back to Ryan. He was not done with him.
He claimed Republican members were turning their backs on him.
He likened Ryan's distance from him to having "shackles" taken off.
Trump proceeded to call Democrats "more loyal" than Republicans.
And said that the Republicans turning against him are far worse than Hillary Clinton.
That's all — for now.