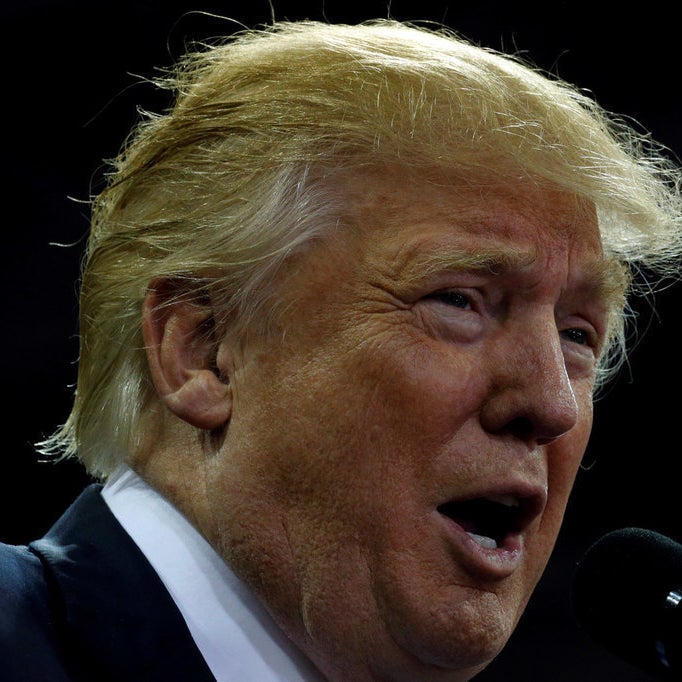 New CNN polls suggest Trump and Clinton are tied 46% to 46% among likely voters, and are neck and neck in the crucial battleground states of Pennsylvania and Colorado.
The latest national poll from Bloomberg even shows Trump leading the overall race by two points.
And the polling averages — what you should really be looking at, rather than individual polls — are close.
The visceral reaction from some people to this reality was a loud and resounding "HOW THE..."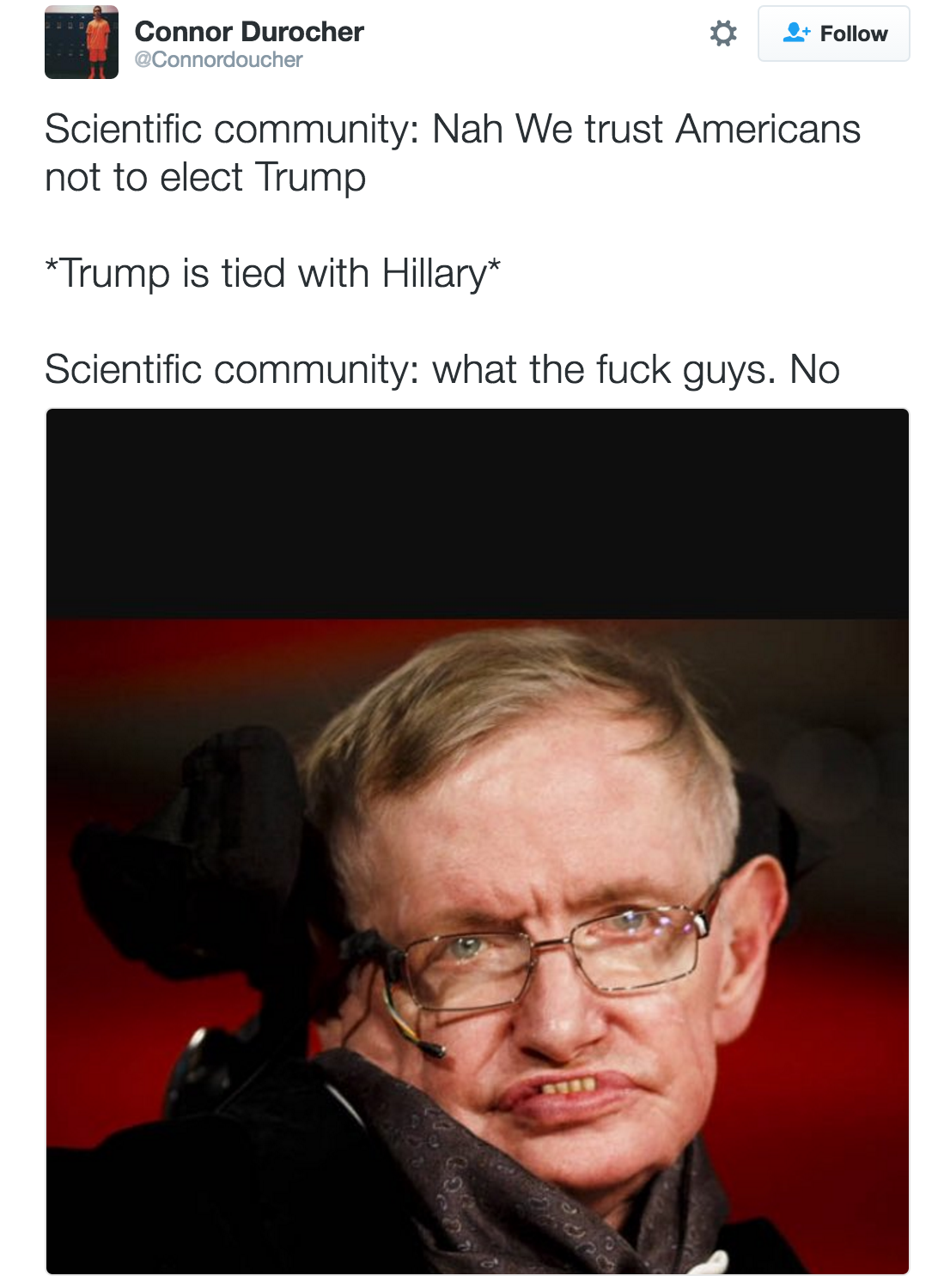 Which was immediately followed by frustration and speculation.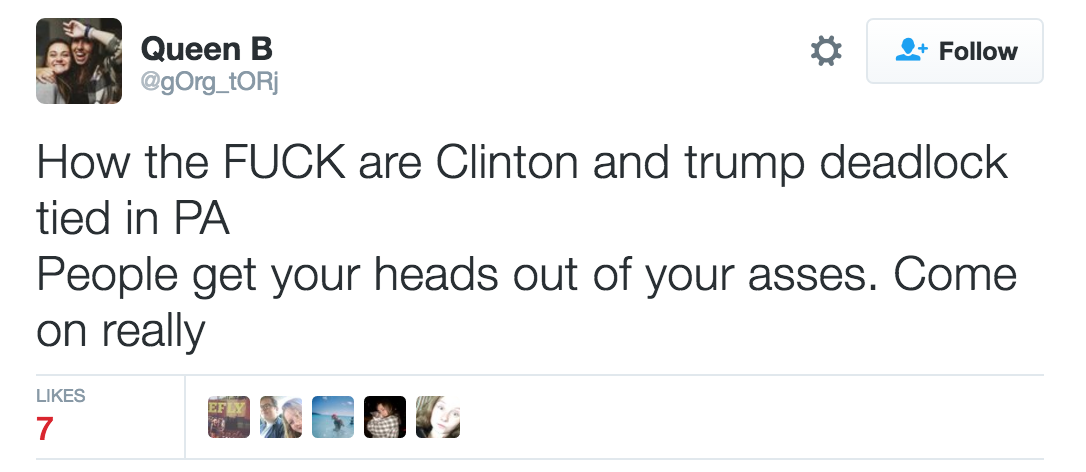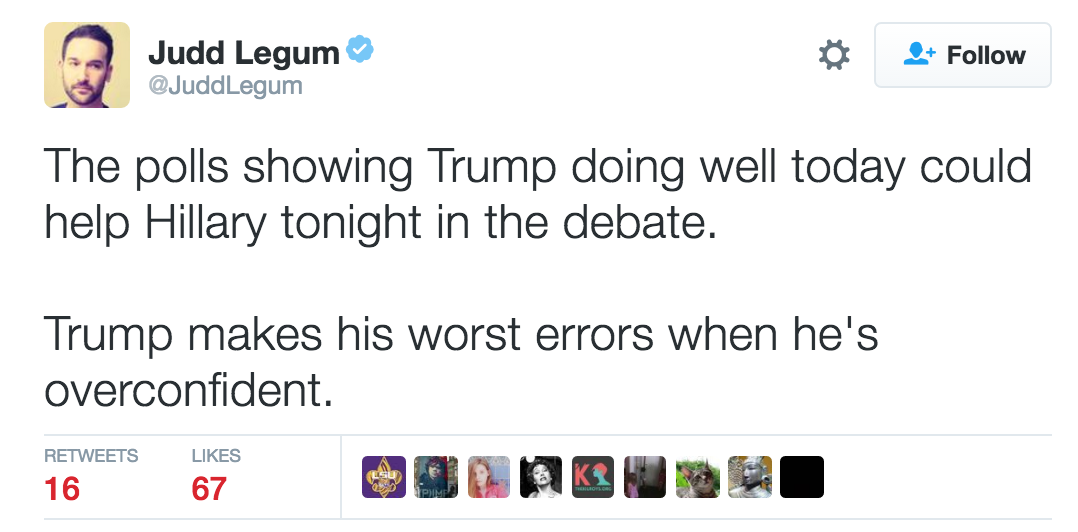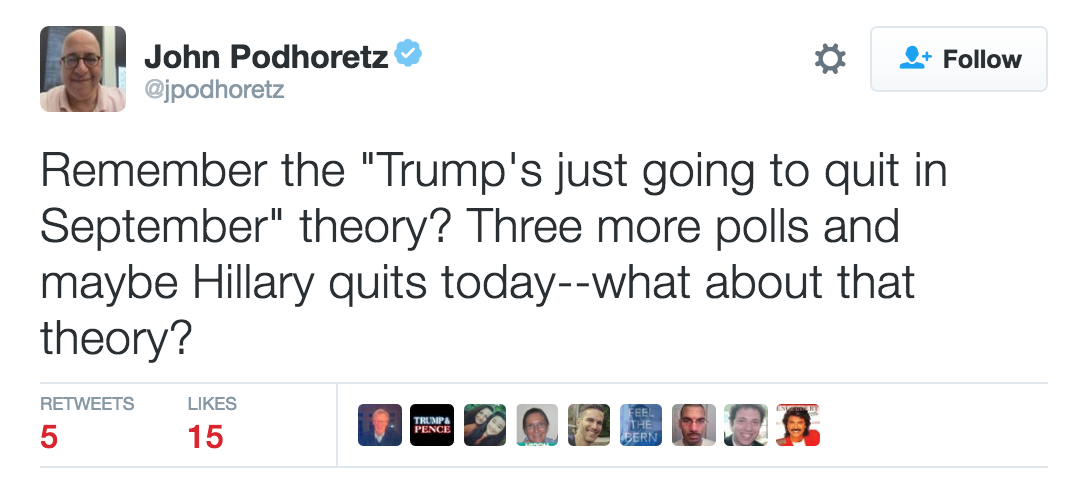 The polls are particularly significant because there is already a lot of tension— nay, full-out freakouts — in anticipation of the first debate.
People are, and I quote, "too scared to watch."


And an early BuzzFeed News prediction: There will be a lot of alcohol consumed across the country.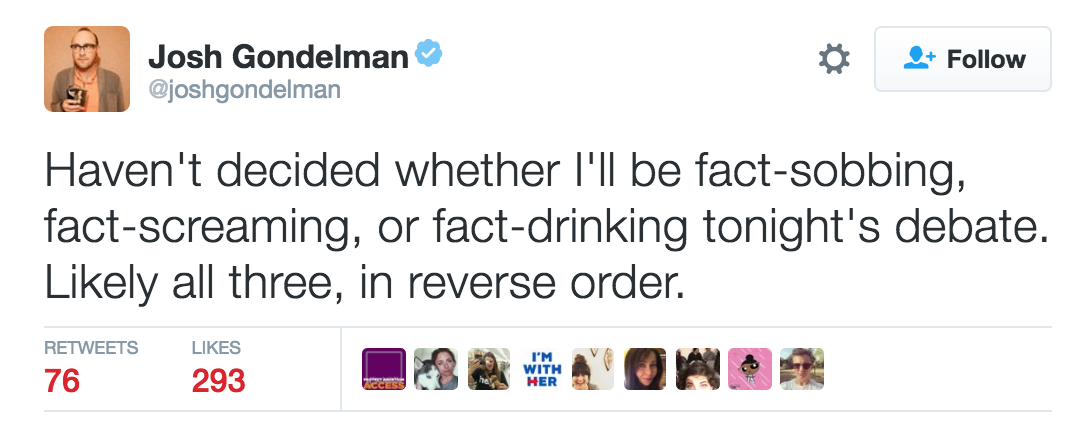 Polls may be fleeting and inconsequential, but one feeling has been constant: