This Dog Walker Makes Up Stories And Personalities For His Dogs And Sends Them To His Girlfriend
"Elsie: gets emotionally attached, doesn't like being called a 'wiener dog.'"
This is Jordan Clark and his girlfriend Amelia Capaz. Clark has been a full-time "dog walker extraordinaire" in Brooklyn for a year and a half. He walks about 10 to 11 dogs a day.
Clark said he often gets bored on the job, so he'll send Capaz photos and updates of the puppers he walks daily.
"He gets a lot of time to use his phone during the day and he's super creative," Capaz said about her boyfriend. One day out of the blue, he started sending her very descriptive narratives and personality traits of the dogs. Here's Bowie's: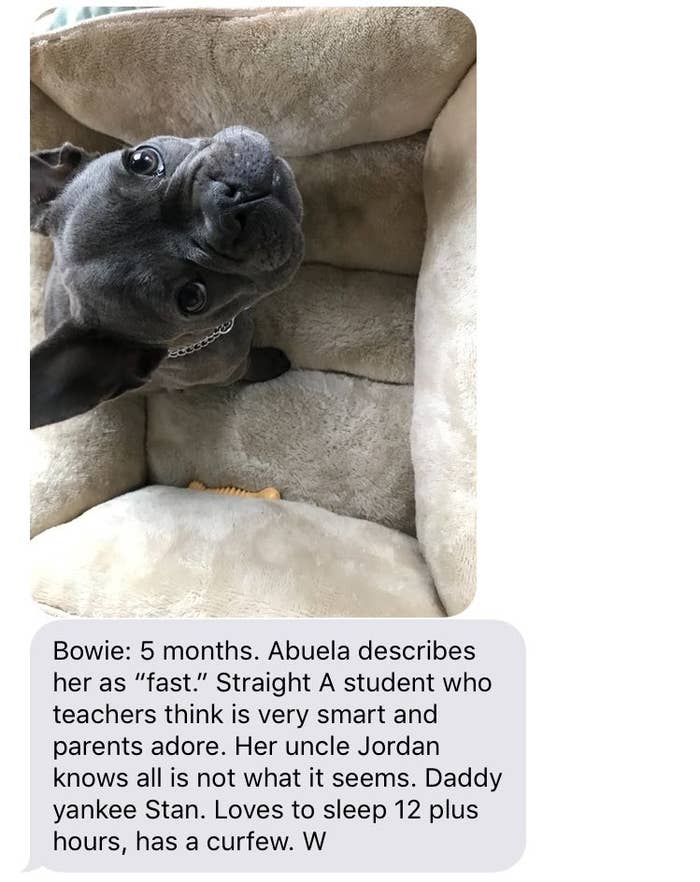 Capaz has been getting new dog descriptions, and updates, nearly every day since, she said.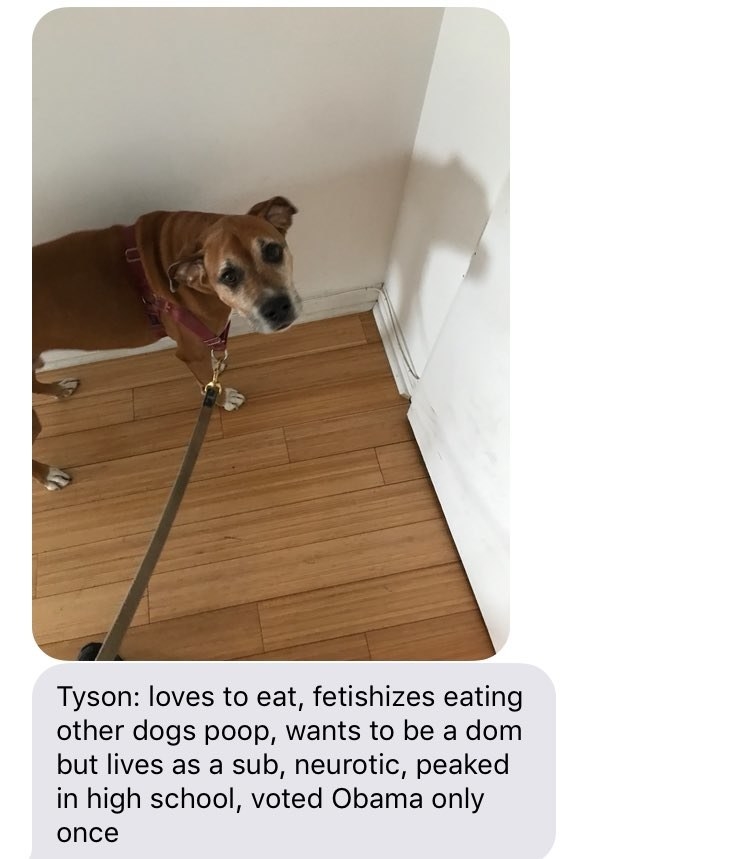 The personalities are pretty arbitrary, Clark admits, but he does enjoy watching them every day and being reminded of actual people and their caricatures.
"Jacob is my favorite and reminds me of an ambitious dude who wants to be the best but isn't quite there yet."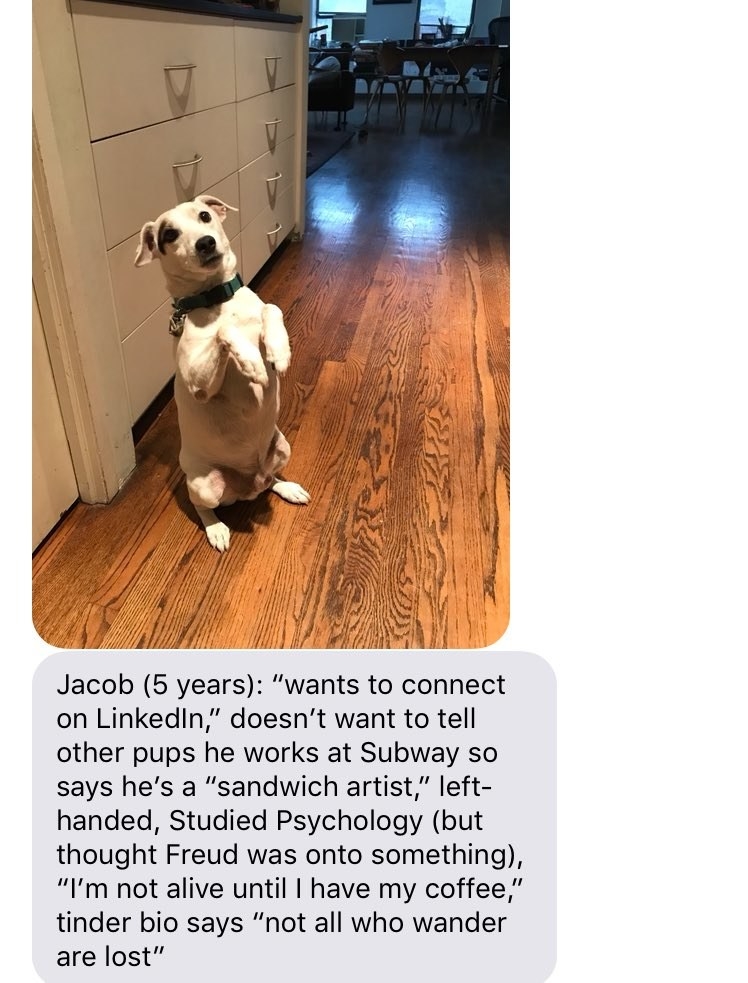 "Sherman is that kid that wants to be cool but still pisses the bed. I was also that kid."
To play fair, Clark even made one for himself. "Needless to say I'm always entertained," Capaz said.