Von is a 25-year-old from Atlanta who works in IT. He's an infrequent Lyft rider, he told BuzzFeed News, but on Wednesday he became embroiled with the company in a way he never expected.
Von explained that he'd just watched an episode of the TV show Power when he had a musing about Lyft drivers using the app to support their drug deals. He then tweeted what he claims to be an absolute joke: "Using Lyft to sell drugs >."
However, his joke did not translate at all with Lyft. It escalated to a more serious matter when the company's online support team asked Von for his phone number.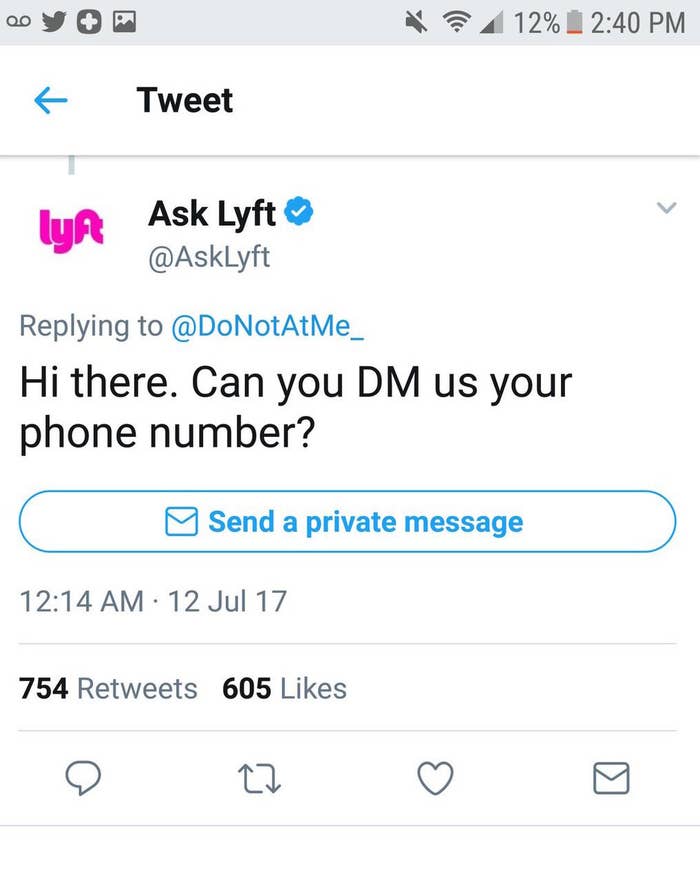 The company was able to match Von's Twitter moniker with his actual Lyft account. Don said his account was instantly suspended, and he soon received an email stating that there is an active "investigation" into him and his account.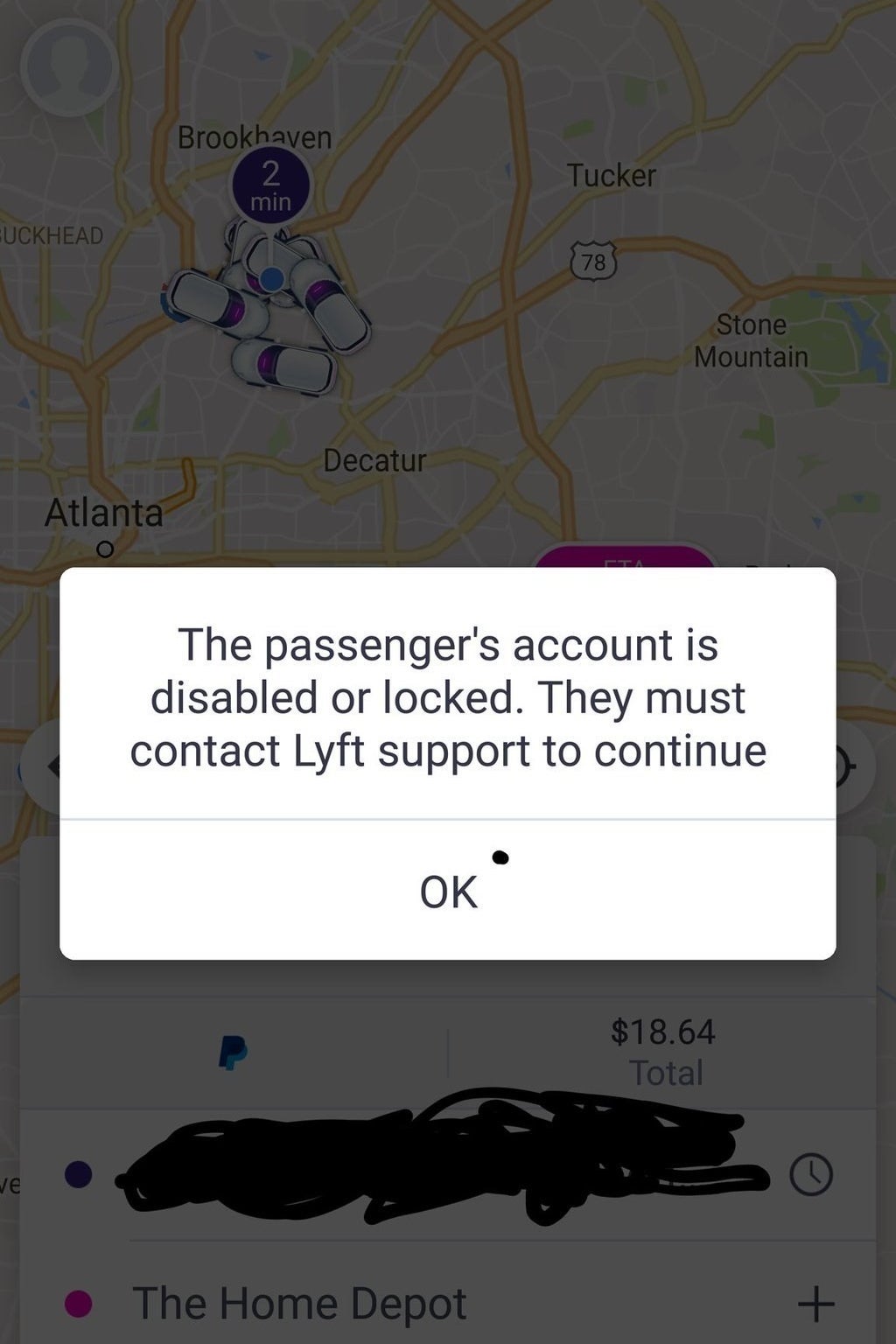 Von suspected that the company was able to identify who he was from an old and brief customer service exchange he had with Lyft via Twitter previously. "I think they looked at my old DMs from a long time ago," he said.
"I was like, yo, this is crazy. I'm under investigation? This has to be a joke" he added. "I guess they were being pretty resourceful and determined that I wasn't selling drugs."
Confused, he tweeted back at the company. He admits he was being a little facetious, as he was still reeling from how quickly things had escalated. (Unfortunately for Von, according to Uber's legal terms, their policies on using Ubers to commit crimes are stated even more clearly than Lyft's.)
Lyft's "Term and Termination" clause states that they reserve their right to deactivate concerning accounts. They also allow the customer to "attempt to cure the issue" before their account is deactivated for good.
(3) Lyft has the good faith belief that such action is necessary to protect the safety of the Lyft community or third parties, provided that in the event of a deactivation pursuant to (1)-(3) above, you will be given notice of the potential or actual deactivation and an opportunity to attempt to cure the issue to Lyft's reasonable satisfaction prior to Lyft permanently terminating the Agreement.
Von said he felt he did not have to dispute the issue because he believed "eventually they'll realize I never sold a drug in my life — let alone tell the world I'm doing it."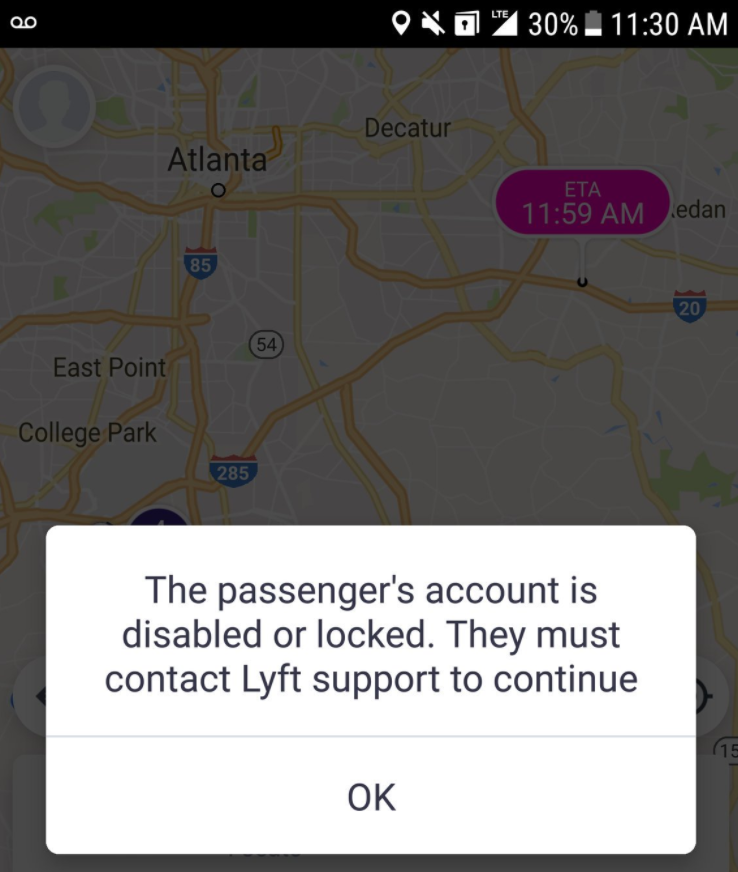 When reached, Lyft told BuzzFeed News that they were just following protocol when they discovered Von's tweet.
"Safety is our top priority," a spokesperson said in a statement. "Given the nature of his tweets, we deactivated this user in order to investigate what's going on."
The company did not respond to questions about how Von's account was tracked and what the current status of the "investigation" is.
In the meantime, the, er, kerfuffle over the tweet has a lot of people both very entertained and equally confused.
"I think they got nervous and saw how many people were laughing at it," Von said. "They tried to shut down the operation real quick and make an example out of this."