This is the Napoli family from Ontario, California: From left to right is dad Joe, daughter Audrey, mom Marie, and daughter Madison. All the Napolis take Christmas pretty seriously, but especially dad. "He's pretty overdramatic at times," Madison, 21, told BuzzFeed News.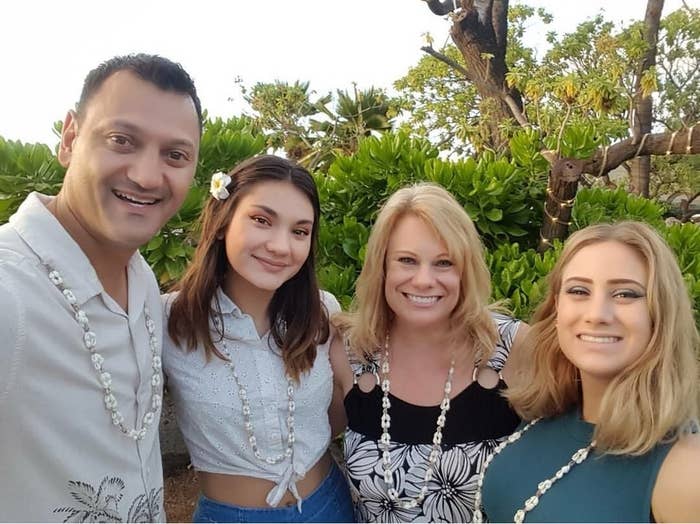 Madison said her parents have a good-humored relationship, so when they were discussing getting a Christmas tree over the weekend, she overheard her mom trolling her dad and suggested they get an artificial tree this year.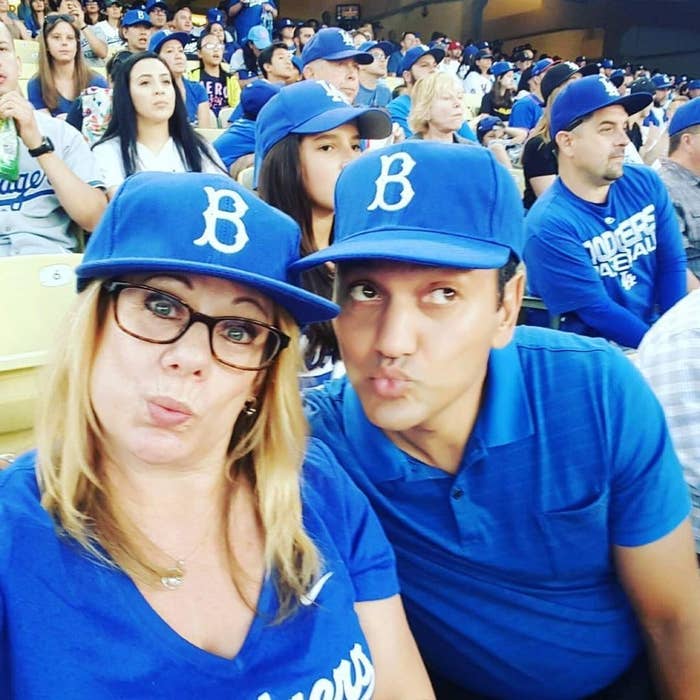 "Do you know they're bad for the environment?" Madison overheard her dad grow sincerely concerned, so she started recording "to see how the conversation played out," she said. Little did she know just how serious her dad stood against artificial trees, and captured this now-iconic reaction.
video-player.buzzfeed.com
"The whole thing is freaking plastic!" Joe shouts.
"I don't know what's happened to you and I know I can't solve it, so I'm just going to let it go," he says after heaving a huge sigh.
Specifically this look from Joe the moment his wife Marie suggested getting a "Glade candle that smells like the tree."
Madison shared the moment with her friends and family on Snapchat and Twitter, and it's quickly gone viral. People are cracking up over how her father reacted.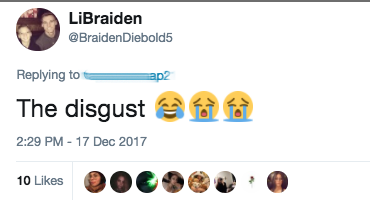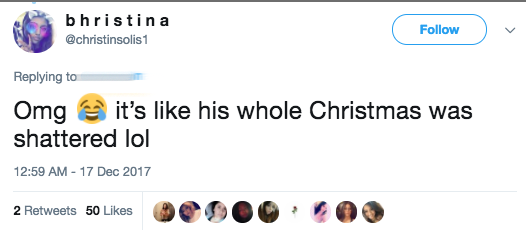 Because, apparently for Joe, Christmas is not a spectator sport. And he could not stand idly by against all of his Christmas morals.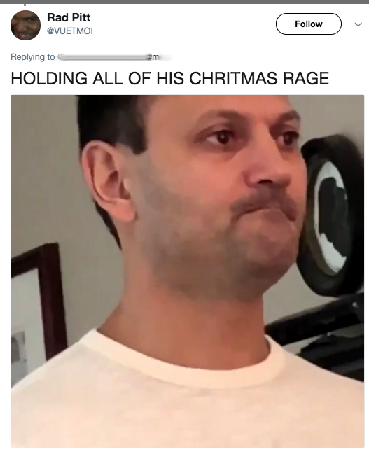 Others wholly agreed with him on the position of artificial trees.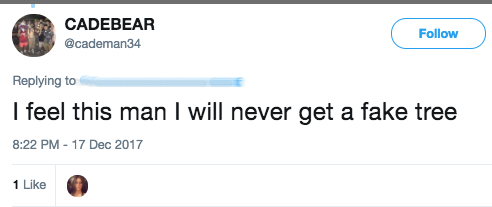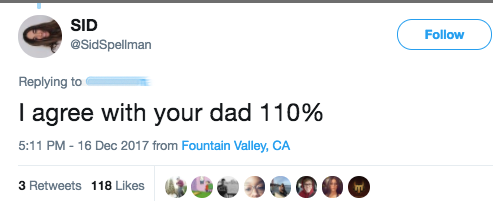 Everyone else just really identified with his reaction in general.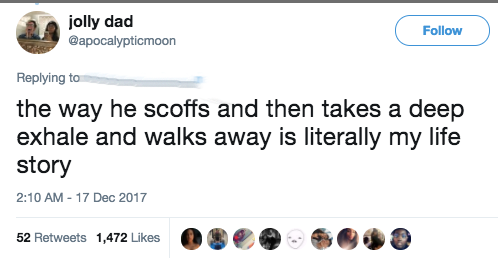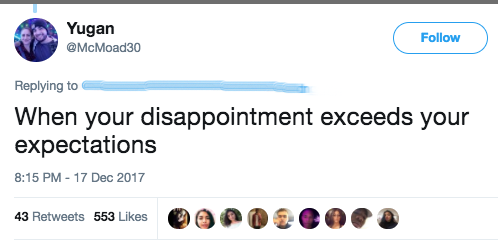 A simple GIF of Joe scoffing and having to take a second to collect his thoughts has gone viral on its own.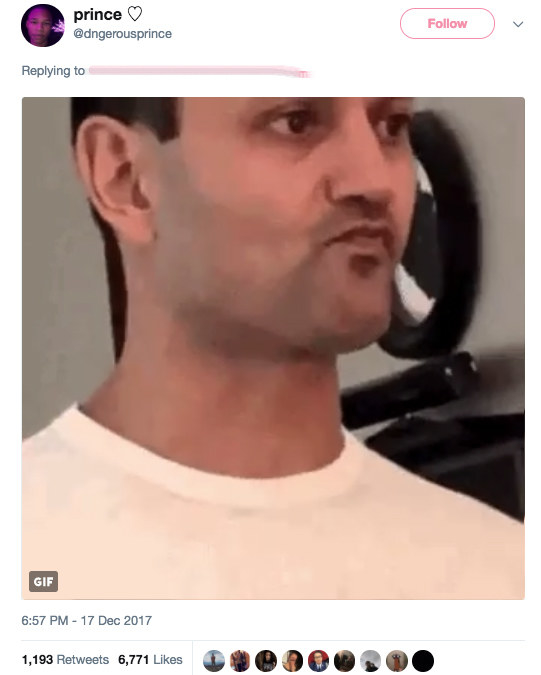 And Joe's "face of fucking disappointment" has taken a life of its own online — including many, many memes.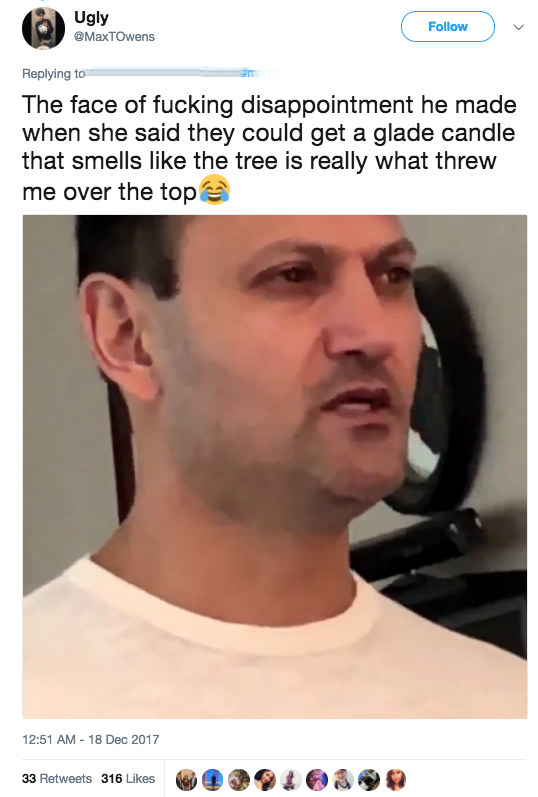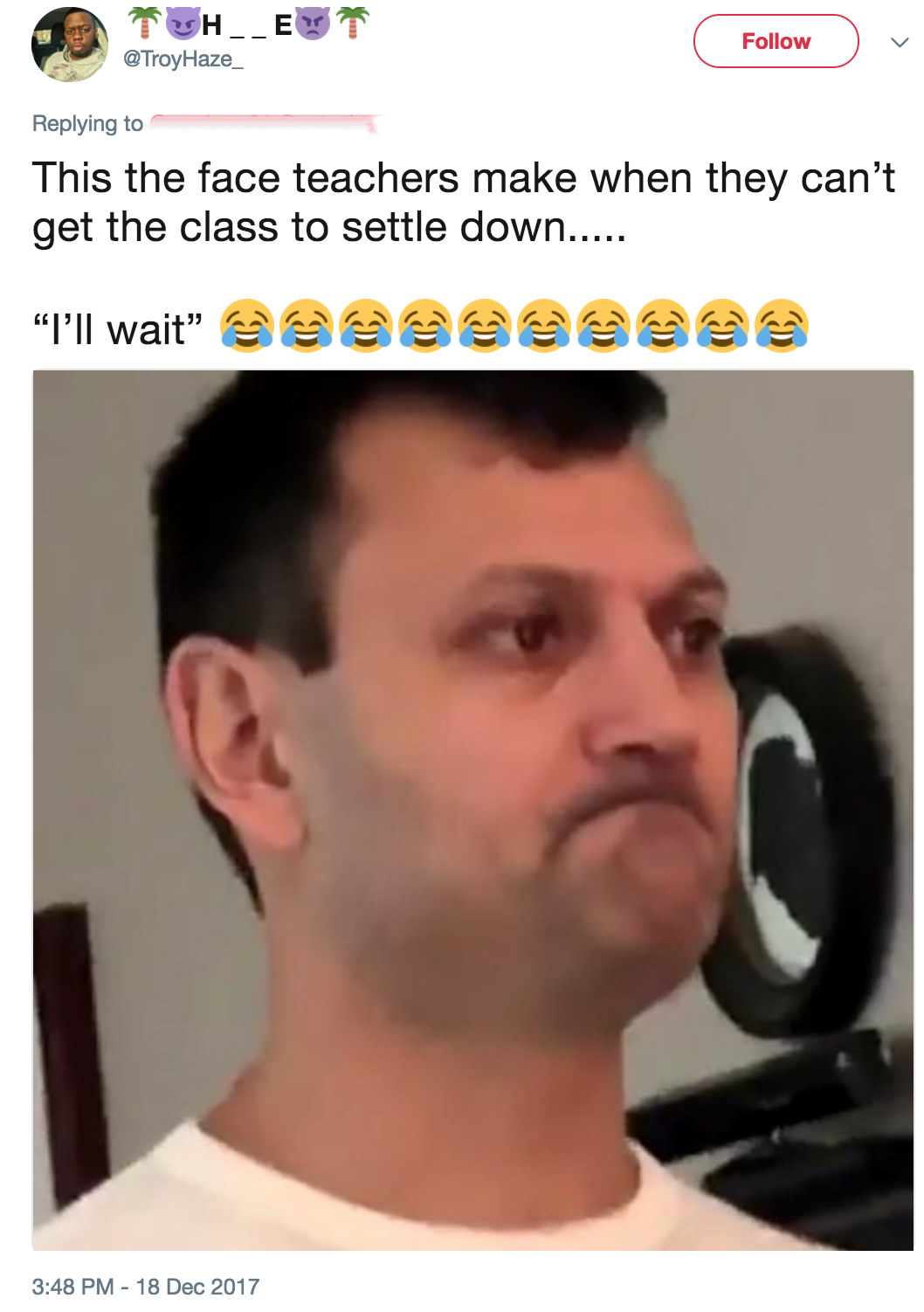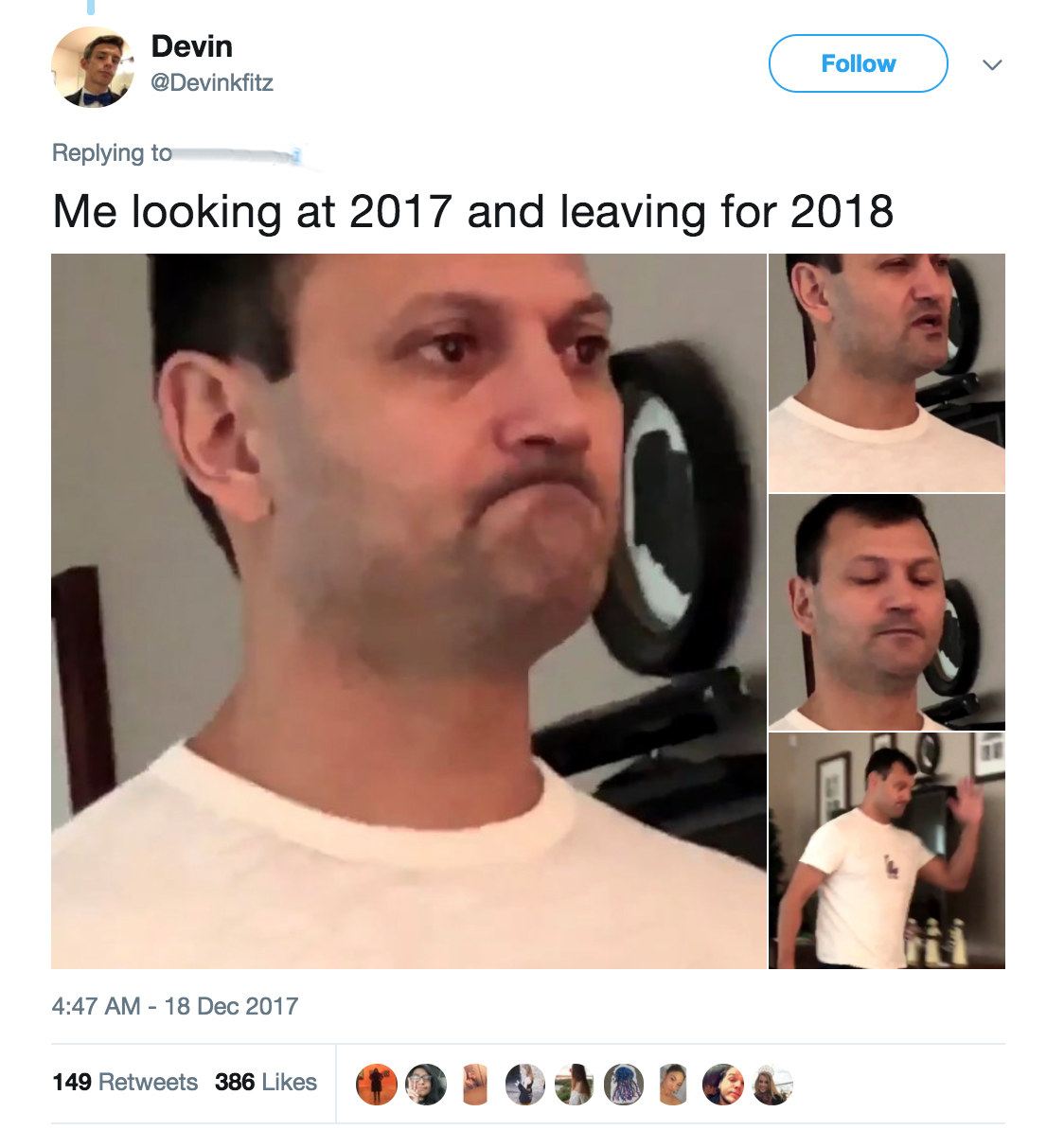 Joe is now fully aware that his daughter has captured and shared his reaction with the world. "If this little glimpse into my world can keep one home from getting a fake tree, my pain will have been worth it," he told BuzzFeed News.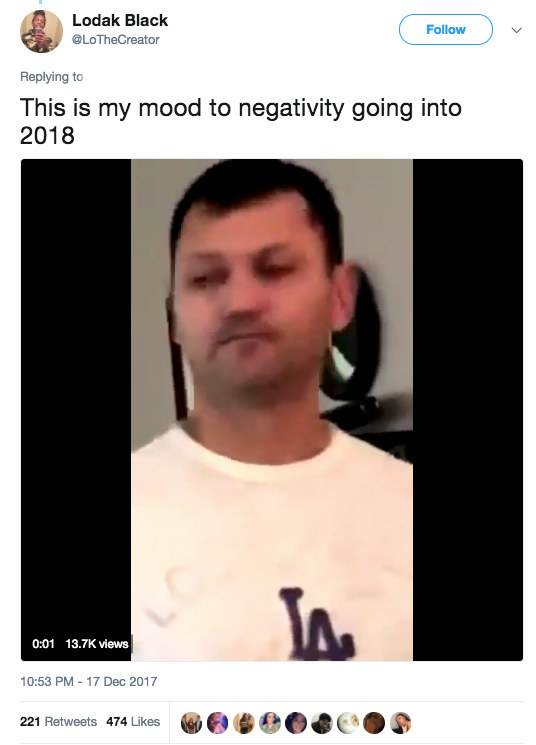 Madison said her parents' "silly" nature with each other is the result of 25 years of marriage and once being high school sweethearts.
And, of course, the Napolis did get a real Christmas tree, per tradition. BuzzFeed News can confirm Joe is sleeping well at night.