Kansas City resident Karen Osuji, 25, is recovering from an unthinkable Friday night out at a local strip club that left her without the top of her ring finger. She told BuzzFeed News she got caught in the middle of a fight, and a woman bit the entire tip of her finger off.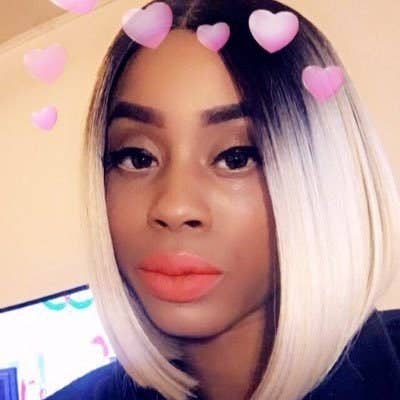 Osuji claimed she was at a local Missouri strip club called Baccala past midnight with some friends when she observed a huge fight break out between two women on stage.
One of the women, a dancer Osuji dubbed "the finger biter" who goes by the pseudonym Diamond, was then escorted by security back to her dressing room, she said.
But tensions continued to flare between the women, and more people got involved, until it became a massive brawl.
Osuji said she found herself in the middle of it all as she was waiting in line for the bathroom. The bathroom was right next to Diamond's dressing room.
"Security tried to, like, pick the girl up or bear hug [her] and in the midst of all that I was stuck in it too, and my hand was stuck," she recalled.
Osuji said Diamond began biting violently as "girls come up and try to fight her."
"I'm trying to pull my hand out and by the time I do...boom, finger gone," Osuji said matter-of-factly.
She said she was immediately rushed to the fire department across the street from the club to seek emergency medical attention for her finger.
A rep for the fire station told BuzzFeed News that under HIPAA law they are unable to comment on any individual cases. BuzzFeed News also made repeated attempts to reach the club, Baccala, for comment.
Osuji claimed the fire department couldn't do much for her at the time. So one of her friends returned to the club with her "to find my finger," she said. At this point, she saw that Diamond had fled.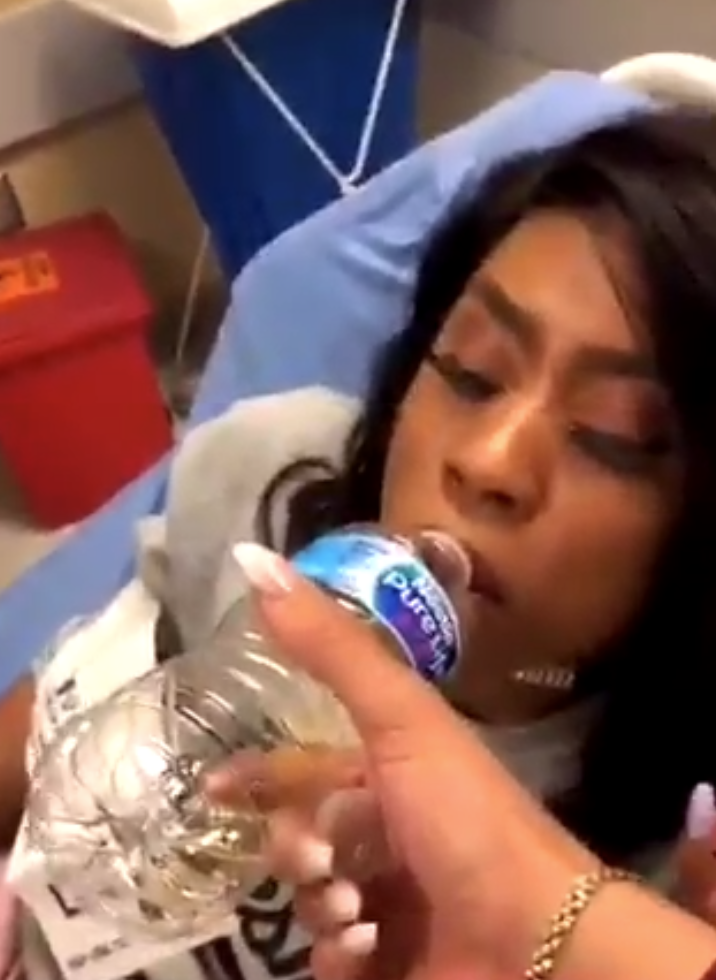 She said her friend, Ali, found her finger and put it in some ice, and the two of them rushed to the emergency room at Truman Hospital in downtown Kansas City.
"During all this time I was super calm... I wasn't crying," Osuji said. "I don't know if I was in shock or what, but I was chillin'."
She said her friend had stayed with her, and the next morning she had surgery.
The friends also shared with BuzzFeed News videos they took in the hospital where, true to her own words, Osuji remained shockingly "calm" and in good humor. "My finger's gonna be ugly on my wedding day... No one's going to want to marry me 'cause I have a fucking midget finger," she said.
video-player.buzzfeed.com
Osuji said she was discharged around noon the following day. Unfortunately, the hospital was unable to reattach the top of her ring finger.
"They couldn't put it back so I had to accept it. It was all good spirits in the ER," she told BuzzFeed News.
A rep at Truman Hospital told BuzzFeed News they're unable to comment on the matter.
Osuji said she plans to file charges, although she did not immediately respond to specific inquiries about the legal motion.
Osuji is in a soft cast and she has not been able to see her new finger post-op. However, she is actually in impressively level-headed spirits. "At the end of the day, my finger's gone. It is what it is and that's just how I'm feeling."